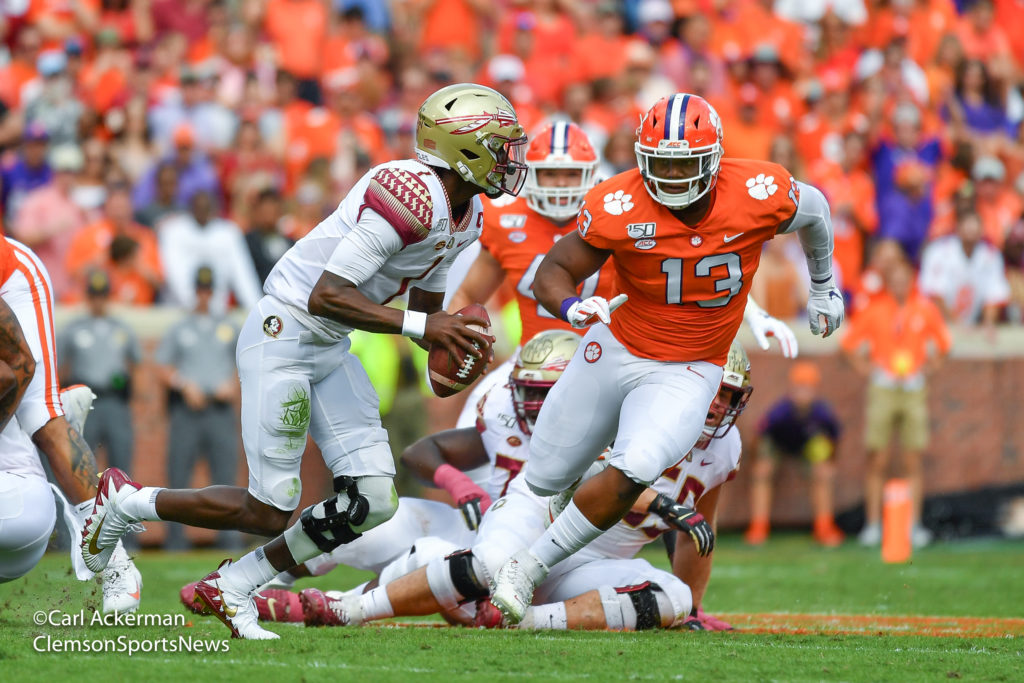 "Freshmen Power"
By: Zachary Wagner
Year in and year out Clemson brings a recruiting class full of four and five-stars onto campus to compete for a College Football National Championship. Year in and year out Clemson plays the most true freshmen out of any team in the nation. During the 2019 season, Clemson played a college football best 36 true freshmen. Alabama, who played the second most true freshmen, played 11 less rookies at 25. 
Perhaps freshmen receiving playing time on a roster stacked with talent is a main reason why Clemson has been a recruiting juggernaut of recent years, averaging the sixth best class in the nation since 2015. Clemson had the No.1 recruiting class in 2020, so expect big things to come from freshmen this year as well. 
In a game against the 49ers' of UNC Charlotte, Clemson played an astonishing 111 players in a 52-10 win in week three of the 2019 season. That mark was a school record and after the game Head Coach Dabo Swinney stated: ""You got a lot of guys that can say they played for the Tigers. And nobody can ever take that away from them. That's what it's all about."
Let's take a trip down memory lane and look back at some of the latest seasons and freshmen that made the most impact for the Tigers.
2019 Season:
The freshmen class of 2019 was a stacked one. Breakout star Tyler Davis helped anchor the defensive line that had to replace four NFL Draft picks. Davis racked up 51 tackles, nine of them coming for a loss. The Florida native also received one fumble and broke up two passes in 13 starts for Clemson as a true freshmen.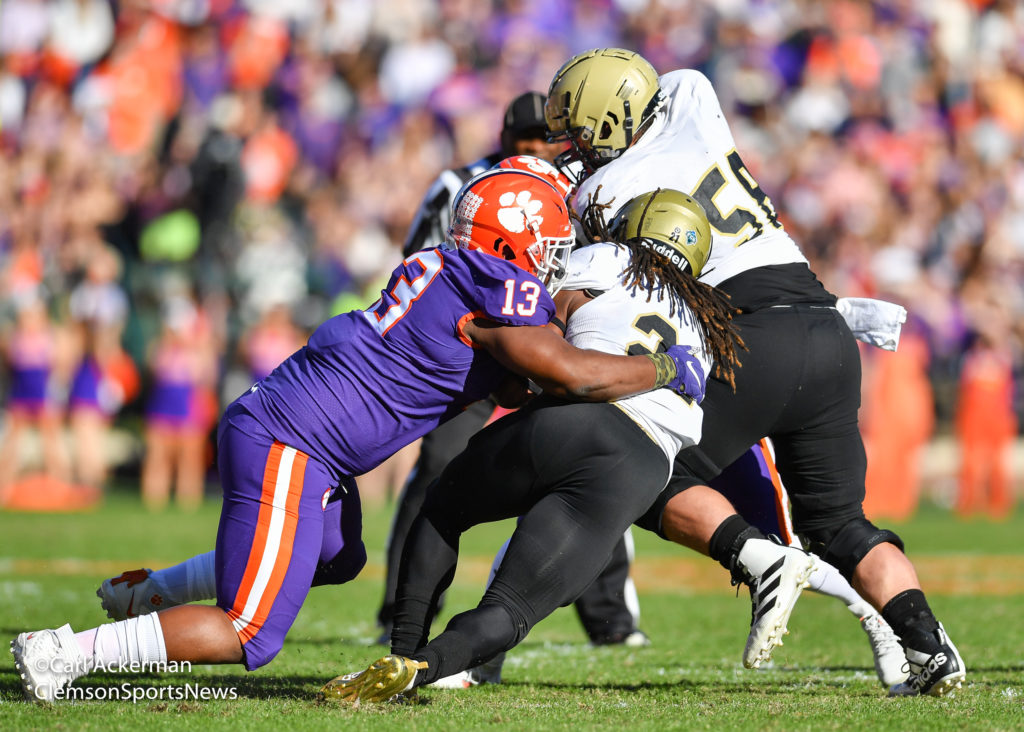 The second string wide receiver group was led by two freshmen last season. Both Frank Ladson Jr. and Joseph Ngata. With the injury to Justyn Ross and Tee Higgins taking his talents to the NFL, look for this duo to step up in 2020 and lead the receiving corps. In 2019, the duo accounted for six touchdowns and 400 receiving yards.
2018 Season:
The 2018 season saw 16 true freshmen get playing time, and all 16 saw snaps in the College Football Playoff National Championship Game. The 2018 freshmen saw the names of Trevor Lawrence, Justyn Ross, Jackson Carmen, Lyn-J Dixon and Xaiver Thomas become Clemson Tiger legends.
We all know the story of Tevor Lawrence. Lawrence started 11 games for the Tigers as a true freshmen, leading Clemson to victory in all 11 and becoming the first true freshmen QB to win a national championship since Jamelle Holieway in 1985 for Oklahoma. The Georgia native threw for 3,200 yards and 30 touchdowns as a freshmen and many started comparing him to the likes of Peyton Manning as the highest touted NFL quarterback draft pick since 2000.  
Justyn Ross cemented himself nicely within the Clemson offense as a freshmen. Ross caught nine touchdowns and accumulated 1,000 receiving yards on 46 receptions. Every Tiger fan can remember the 2019 College Football National Championship Game as a come out game for Ross, who hauled in six receptions (including the one handed sideline grab to seal the game) and ran away from the Alabama defense on a 74-yard touchdown reception. 
Xavier Thomas has a special place in Tiger fans everywhere for his sack on Syracuse's Eric Dungey to seal the comeback 27-23 victory over the Orange in week five of the 2018 season. As a freshman, Thomas recorded 43 tackles, 10.5 tackles for loss and 3.5 sacks.
2017 Season:
The 2017 freshmen class was all about "speed". Amari Rodgers and Tee Higgins were welcomed to campus along with Tiger and ACC legend Travis Etienne.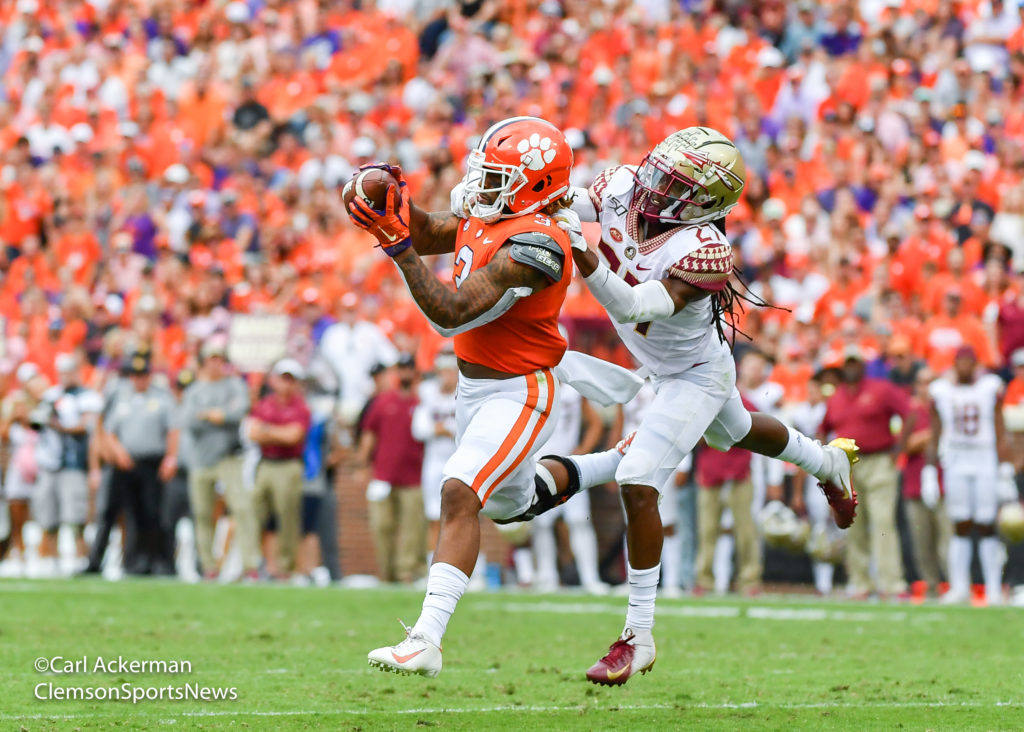 Etienne welcomed himself to the college football world in 2017, recording a team high 766 yards on the ground and 13 touchdowns as a rookie. The Louisiana native became fourth in school history for yards per carry (7.2) as a freshmen. Etienne has since become one of the best running backs in ACC history, breaking the all-time touchdown record last year against the South Carolina Gamecocks.  
Amari Rodgers, Tee Higgins and A.J. Terell all played significant snaps for the Tigers as a freshmen in 2017. Terell (Atlanta) and Higgins (Cincinatti) both were selected in the 2020 NFL Draft and expect to see Rodgers name during the 2021 draft. 
2016 Season:
The 2016 class could arguably be presumed the best defensive recruiting class in some time. The likes of Isaiah Simmons, K'Von Wallace, Xavier Kelly, Nolan Turner, James Skalski, Tre Lamar, Dexter Lawrence and Nyles Pickney all stepped foot on campus. Fast forward to 2020, Simmons (Arizona), Wallace (Philadelphia) and Lawrence (New York Giants) have all been drafted to the NFL and expect even more of those guys on the list to be picked in the 2021 NFL Draft.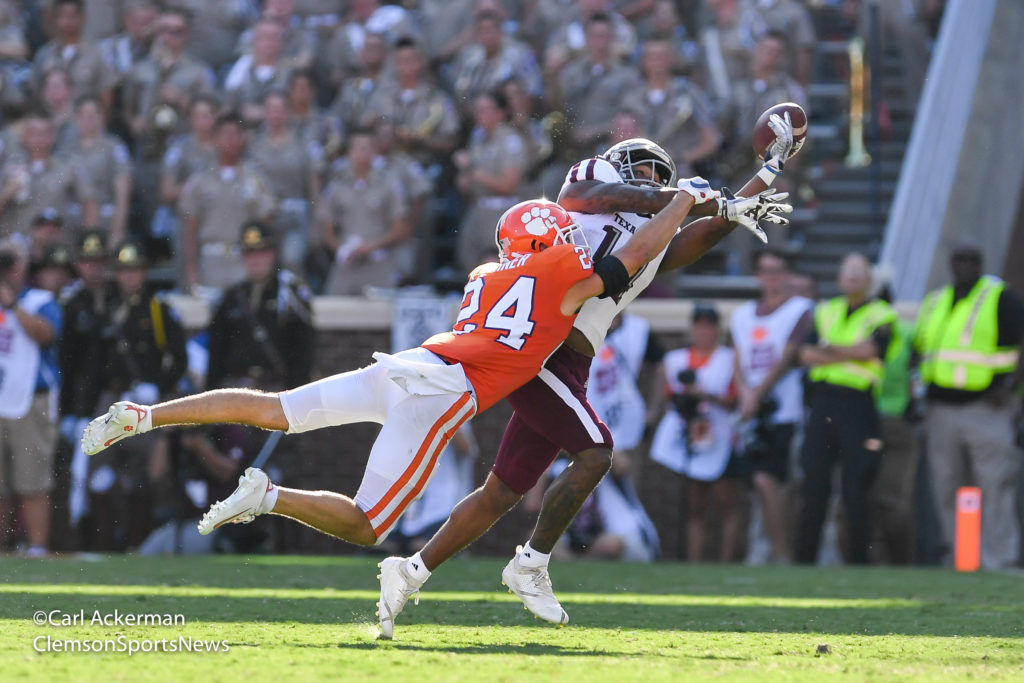 The 2016 class also helped shore up the offensive line for the Tigers for years to come. Treymane Anchrum, John Simpson and Sean Pollard all signed their letters of intent to play for Clemson. There is no ACC touchdown record for Etienne without these giants creating the holes upfront for him. Both Anchrum (Los Angeles Rams) and Simpson (Las Vegas) were both picked up in the 2020 NFL Draft.
2015 Season:
The 2015 freshmen class would see three fourths of the "power rangers" decide to play for Clemson, as Christain Wilkins, Austin Bryant and Clelin Ferrel began their legendary careers for the Tigers. Wilkins (Miami) and Ferrel (Oakland) both were drafted in the first round of the 2019 NFL Draft while Bryant (Detroit) was picked up in the fourth round. 
Gage Cervenka, Chad Smith, Tanner Muse and Kelly Bryant were also all part of the 2015 freshman class. Muse (Las Vegas) was selected in the 2020 NFL Draft. Kelly Bryant sat behind Tiger favorite Deshaun Watson for two seasons before leading the Tigers to the College Football Playoff in 2017 as the starter, before transferring following the 2018 season.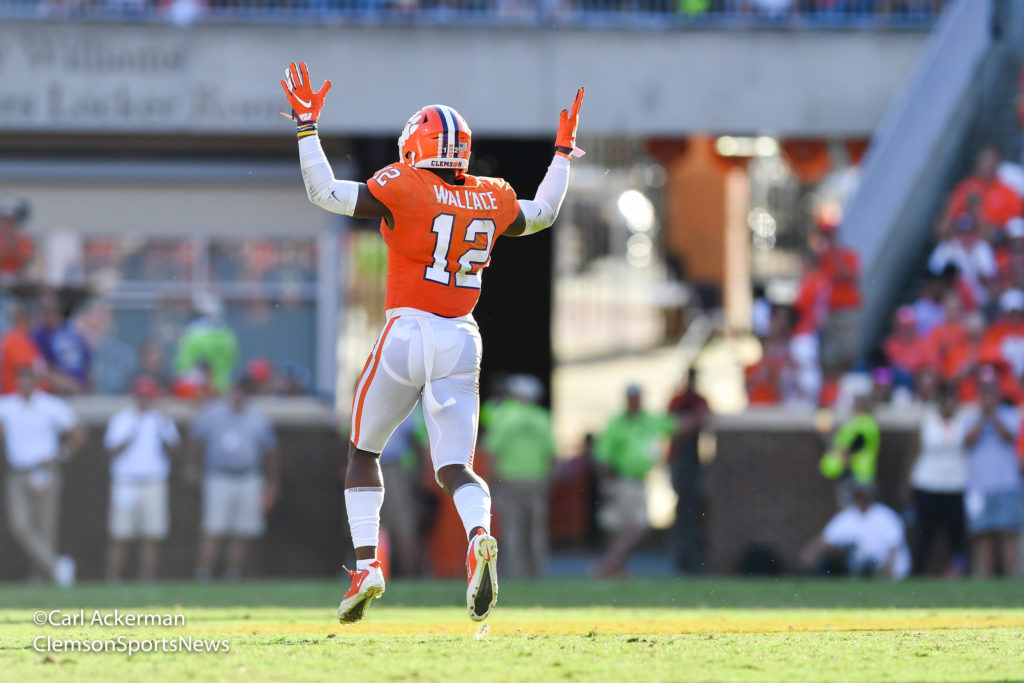 As you can see, Clemson over the last five years has brought in as much talent as anyone else in the country. With all the four and five-star recruits Dabo Swinney has brought in, it is no surprise that Clemson is now a college football powerhouse. After signing the best class in 2020, watch for the names of Bryan Breese (No.1 overall national recruit), Myles Murphy (No. 7 overall), Demarkcus Bowman (No. 20 overall) and DJ Uiagalelei (No. 10 overall) to make their names known to Tigers fans everywhere.