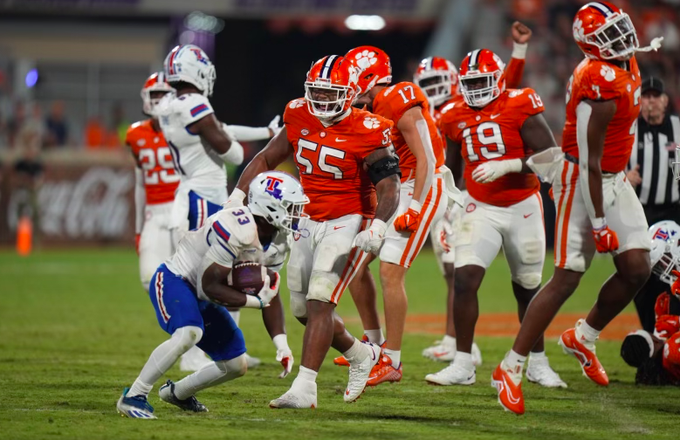 Payton Page On His Football Journey 
By: Grayson Mann
For DT Payton Page, his journey was certainly the road less traveled. Page spoke to the media today following his first start against LA Tech, where he made the most of the opportunities presented to him.
Page's journey to that point on Saturday night took discipline, determination, and direction.
With his senior football season canceled and the COVID-19 pandemic still ongoing, Page spent his time with "door dash and video games." Page arrived on campus nearly 400 pounds saying how "Covid messed me up." His journey to get back into playing weight and shape would be a difficult one, but his experience has made him better for it.
Page would also discuss his diet and the discipline it took to stay on course.
"It was real hard actually, two grilled chicken salads a day every day for about two months. It was pretty hard to stay on point, actually, and a bad point in my life. The hardest part was the food at the bistro, you either turned left where all the food was, or you turn right at the salad bar, and I never got to turn left. I got my salad and walked out the door; I could not stand watching everyone eat something else."
While that last part about whether he went left or right generated laughter, it does not undermine the difficult process Page went through to get to where he is today. Following Saturday's win over LA Tech, it is clear that the hard work he has put in has finally paid off. His experience will prove valuable to a deep defensive line that has needed players to step up with the absences of Tyler Davis and Bryan Bresee.
Page registered a pass deflection, and a blocked field goal on Saturday and now looks to make more contributions as the Tigers head to Winston-Salem to take on the Demon Deacons.