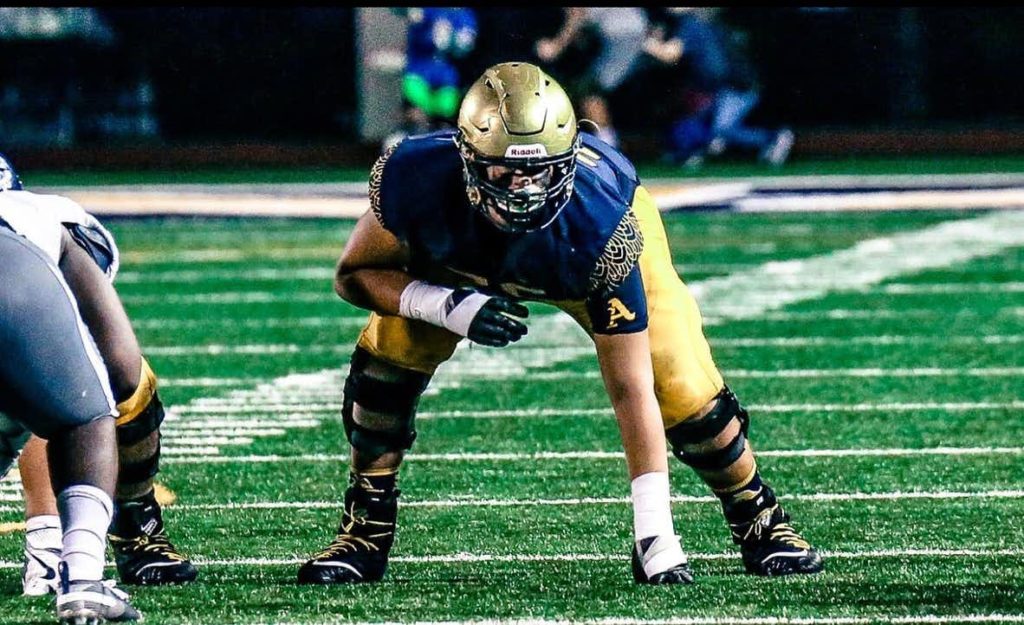 Julian Armella is a massive 6-6 295 lb OT out of Miami, Florida. When I was in high school, the OL averaged about 235-250. Course, this was in the early 70's. Somewhere along the line, 16 year olds got bigger.
Armella released his Top 10 remaining college football choices. Those 10 are as follows: Clemson, Florida, Miami, LSU, Alabama, Ohio State, Michigan, Tennessee, Georgia and Florida State. A very impressive list, whittled down from 36 total offers. Expect more offers to come in over the next two years.
According to 247, Armella is the 14th ranked offensive tackle in the country, and the 15th best player in the state of Florida for the 2022 class. There is plenty of room to move up and two solid seasons will do that. More to come on this big OT.