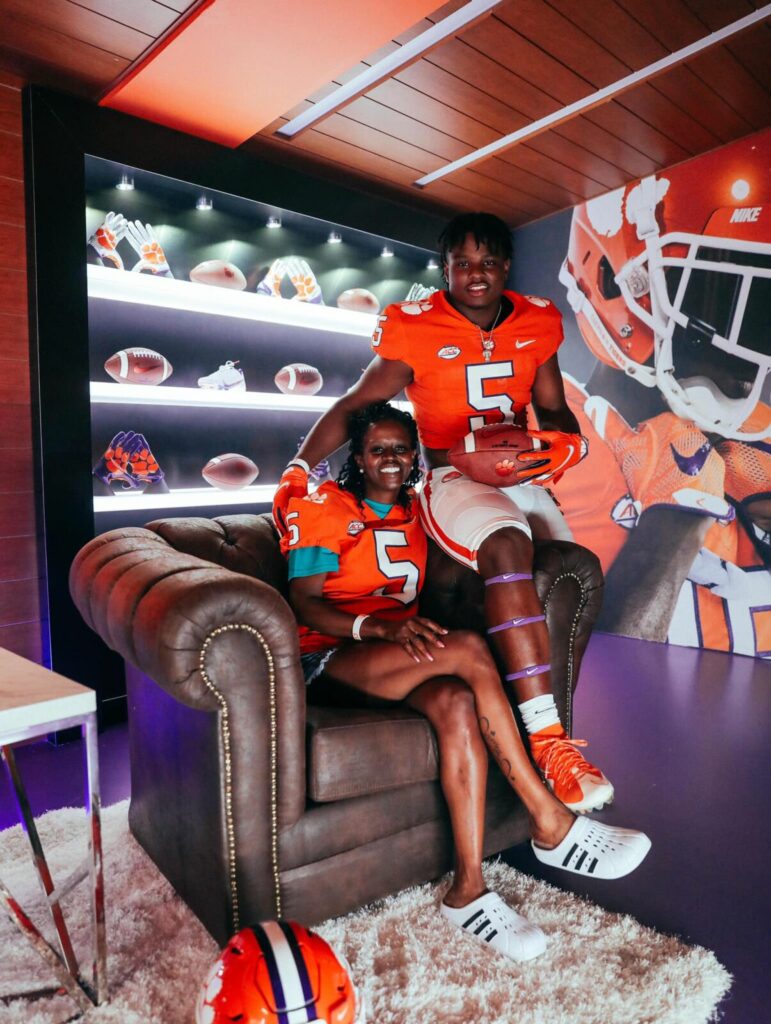 Travis Etienne is probably one of the most loved players to play at Clemson. Having said that, the Clemson family do truly love all their players, current and former. Etienne had what people refer to as an "infectious smile."
His brother Trevor is a 4-star running back that is getting his share of attention from college coaches, and this includes Clemson and Dabo Swinney. We don't know if he will follow in his brother's shoes or not, but one thing remains constant; Donnetta Etienne, their mother, is in the background, raising her boys.
Trevor and his mom recently made an unofficial visit to Clemson. To Mom Etienne, it was like returning home.
"Our visit to Clemson was like returning home. It was a blessing for both Trevor and I to reflect on Travis's legacy. However, it was also very different because Travis and Trevor have different views on a lot of things. So Trevor was really evaluating how can Clemson work for for him and his collegiate career."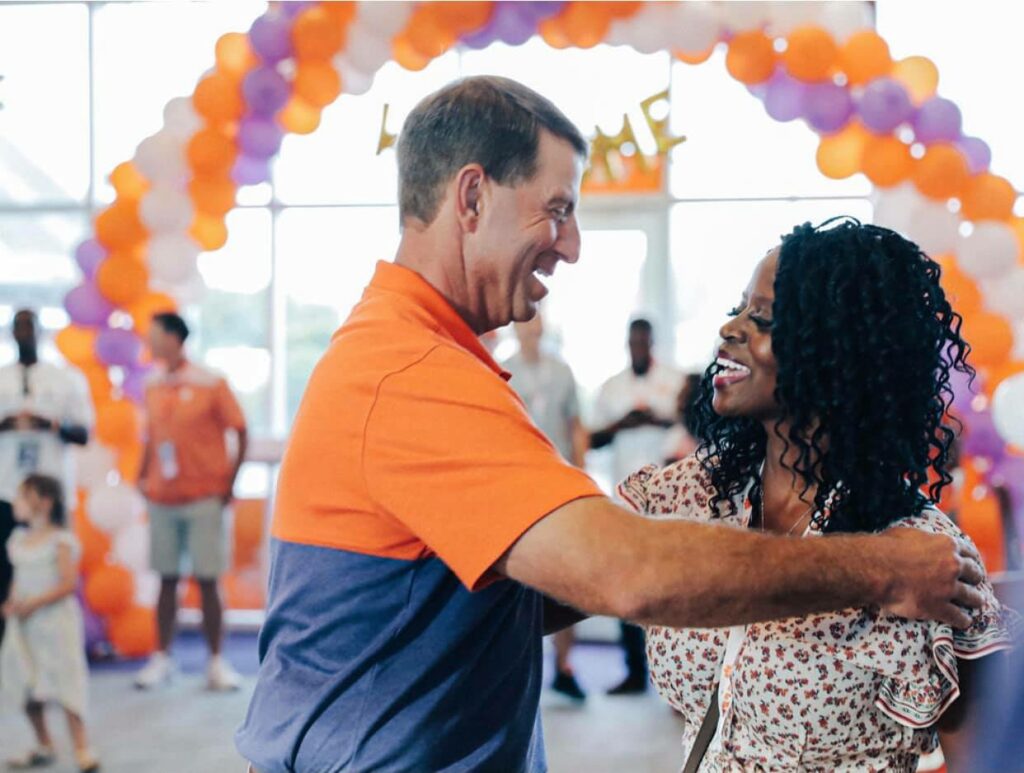 Travis Etienne was basically a surprise commit to Clemson as he wasn't really courted for a long time. The tigers basically outsmarted LSU for Etienne, who also came in late for this talented running back. With Trevor, it's a little bit different. He has 23 offers to date with his senior year left to play. How is he handling the attention?
"He's staying rooted and grounded in who he is and he knows his family supports him no matter what. He also knows that his big brother is his biggest fan. He stays humble in who he is," said Mom Etienne.
Donetta is very proud of her boys, in what they have and are growing up to be. Parents play such a big part in their boys' lives.
"Their personalities are very similar with them both being humble. Travis likes to be safe and secure while Trevor is more open to trying new things. They both are very hilarious and silly. I've always taught them to be honest in all that they do because if no one else is watching, God is always watching. I can only help you if you are brutally honest."
We don't know where Trevor will end. He is an outstanding running back in his own right. Travis came into Clemson at 5-11 200, the same measurements for Trevor. The one thing that is constant besides their measurements? Mom Etienne is right there to support them both.