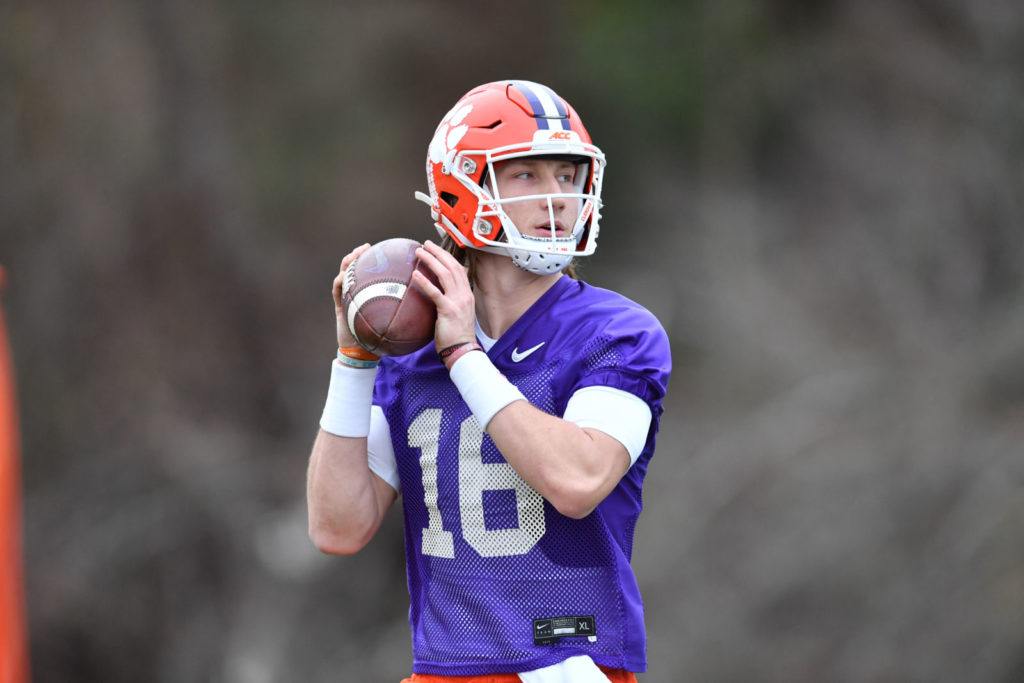 Post Practice Interview 8-10
Trevor Lawrence and Darien Rencher on the Fall 2020 Season
By: Darby Childress

Following today's practice, Trevor Lawrence and Darien Rencher shared their thoughts on what playing this season means for them. "There was a narrative thrown around that we don't want to play and we don't feel safe. But we do want to play and we do feel safe", "We feel safer here than anywhere else honestly. When you go out of these walls you feel just as much if not more at risk.", to the coronavirus, "We love being out here. It's been great". They informed the media that they have been in contact from players from all of the Power 5 conferences, via Zoom and/or group chats, and the universal consensus is "This is what we love to do.", "We care about it", "I", Lawrence, "just want to play football". These players are student-athletes, many of them are at these colleges because of football and would not have the opportunity to be at a division one school had it not been for their love of the sport. Lawrence stated: "This has created a lot better life for so many people. There is so much harm in canceling the season".

Rencher explained that "This is the first time in a long time that we're going to have social media for the season. It's shown to be a powerful time to have it". Many players have been using their platforms to speak out for a players association and to speak up for themselves in a time when decisions are being made for them, many times without their input, and he wanted to make it clear that "we're not trying to revolt as much as we are trying to merge together and unite. I feel like there's been a broken chain of command where they're not hearing us and we're not hearing them", and that's what these players want. To be heard. Without them, there is no football, no revenue, and no need for the conference and NCAA. When decisions are being made on their behalf they would like to feel as though they are being heard. As of now, it seems as though their voices are now being heard on a national scale with President Trump retweeting Trevor's post and stating "Play college football", and "The student-athletes have been working too hard for their season to be canceled." and used the player's hashtag #WeWantToPlay.

Lawrence stated that "For us, this is our last shot. Darien is a fifth-year senior and I am graduating in December", which has come to a shock to many Clemson fans that this will be Trevor's last opportunity to play for the Tigers. With players like Trevor, Darien, and Travis Etienne, to name a few, entering the draft in the spring, without a fall season they will not have another chance to suit up and play for the universities that have given them the platform they have today. That is the narrative for players across the nation right now. "We're not doing this just for us but for people across the country that need to watch sports.", "I think this year will be the most worthy champion".