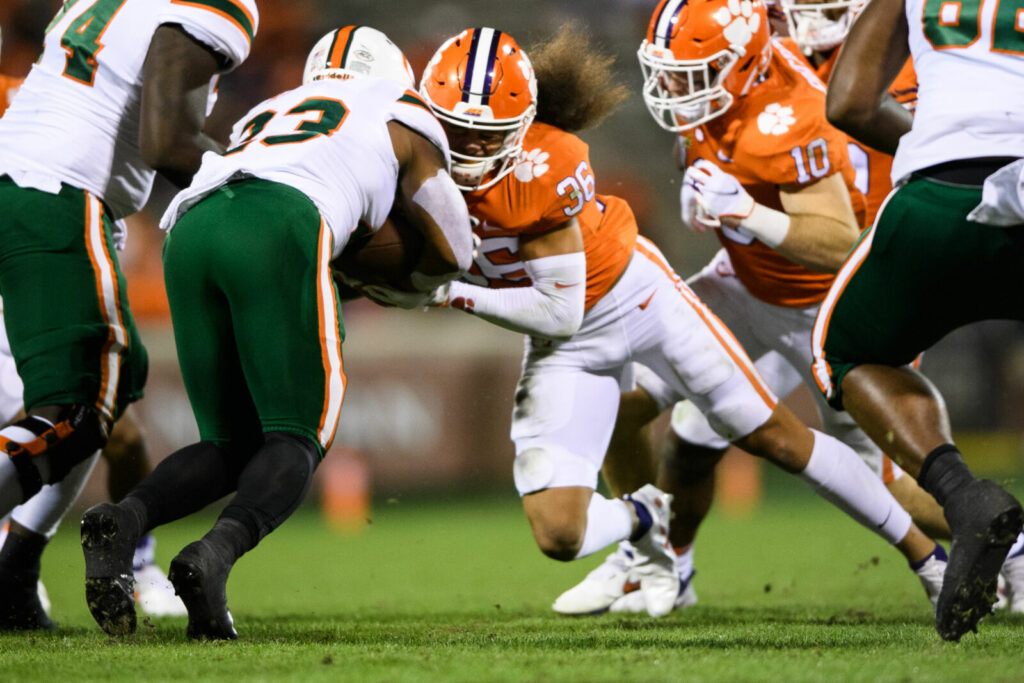 Lannden Zanders Reveals the Story Behind His Hair
By Makenna Biehl
Sophomore safety Lannden Zanders has made himself known not only for his talent on the field but also for his hair. His hair has been compared to Troy Polamalu's, who was one of his favorite players growing up. Zanders explained how he loved how Polamalu played because he was so confident and always making plays. But, Zanders explained how there was such a bigger story behind his infamous locks.

Zanders began growing his hair out originally because his grandmother had cancer, and he donated it multiple times while he was younger in dedication to her. His grandmother has since recovered, but Zanders continues to grow his hair out in solidarity towards her. He sees it as a way to continue to show his support towards her.
The self-proclaimed "grandma's boy" uses every game as an opportunity to dedicate something to her, and she never fails to return the favor. Zanders explained how his grandmother always cooks up a pan of her famous mac-and-cheese for him before every home game.
Zanders, who registered four tackles (0.5 for loss) and a pass breakup against the Miami Hurricanes, was fueled by said mac-and-cheese as his grandma dropped it off for him on Friday night. After Clemson graduated more than 75% of the back seven of the defense last year, and three are on active NFL rosters right now, Zanders is fitting right into the Brent Venables led secondary.