Time is Near
In less than 24 hours, the Clemson Tigers will be on the field with the LSU Tigers doing battle. There has been a lot of talk about LSU and how the home town tigers are gonna continue destroying everyone in their path. Next in line to be destroyed is #3 ranked Clemson.
There are so many "signs" pointing to a dream season for Ed Orgeron and his charges. The only thing that stands in the way of this is the Clemson Tigers. Dabo Swinney and his team are on a 29 game winning streak, but according to Vegas, 97% of the bettors in America, and 90% of media "experts", Clemson might as well just accept defeat. If you listen to LSU fans, they really expect a similar game to their last game against Oklahoma.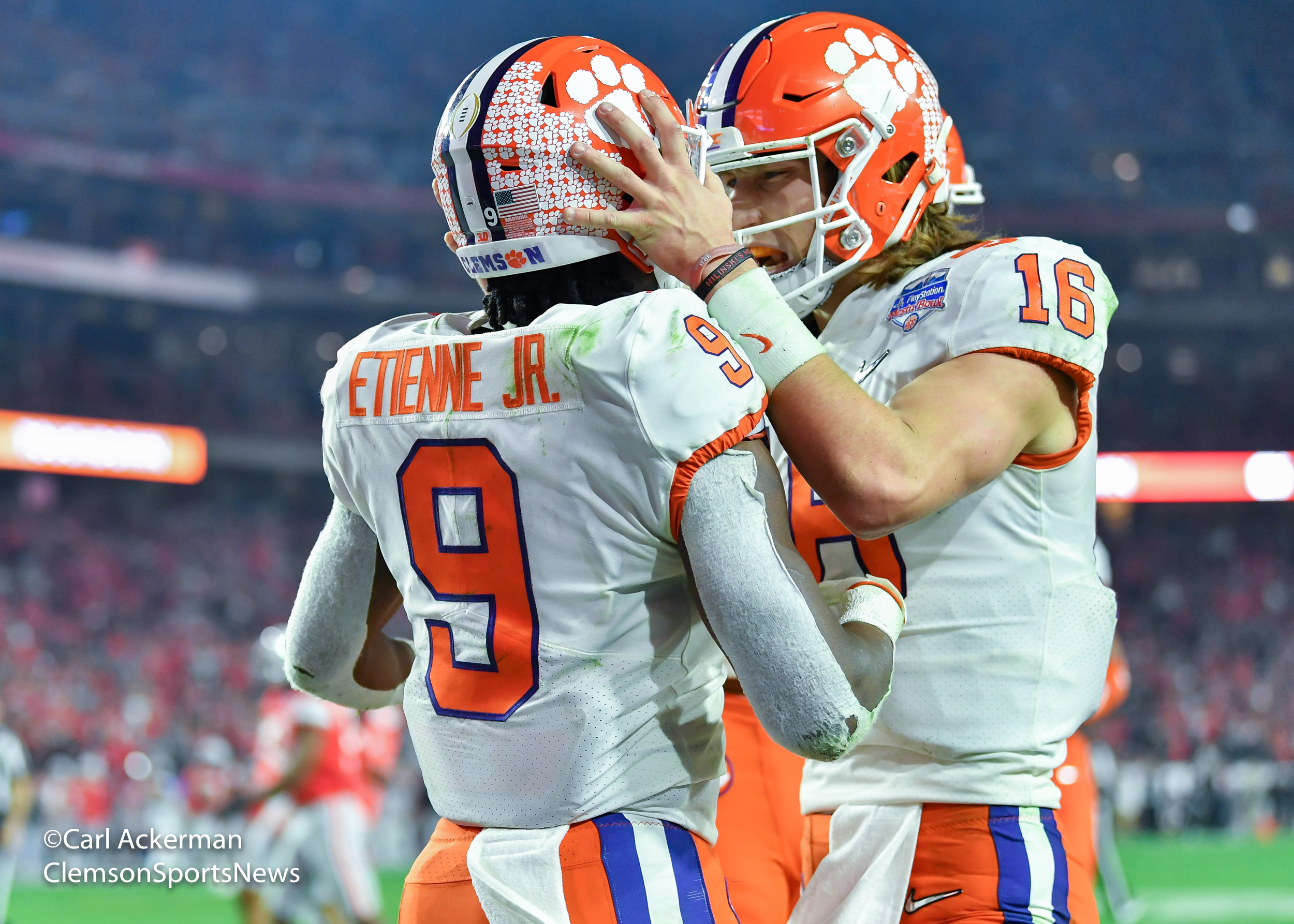 Oklahoma. Let's discuss this Oklahoma team that LSU destroyed. Jalen Hurts finished in the top 5 of the Heisman award. He rushed for almost 1300 yards and 20 touchdowns, and passed for another 3800+ yards and 32 touchdowns. The man can do it all…….against the oh so powerful Big12 defenses, known as the "no defense" league. His biggest weapon was Cede Lamb, but outside of Lamb, his targets were far and few. Kennedy Brooks was a 1000-yard rusher but he got 546 of those yards came in 4 games against Big 12 defenses. The rest of his 565 yards came in 9 games. Offense is not what gave up 62 points however to LSU. Their top DE and pass rusher was suspended for the game and didn't play. Two starters in the secondary were injured and replaced by two freshmen. This did not add up to success for Oklahoma. LSU had a field day against this outmanned Sooner defense.
Enter Clemson and their top ranked pass defense. How in the world is this pass defense supposed to stop Joe Burrows, the award winning offensive line, and all those receivers. That was a rhetorical question. How was Clemson supposed to stop Tua Tagoviola last year and their all world offense. Two words – Brent Venables. We don't know how this game is going to turn out. We don't know if LSU will treat Clemson like they did Oklahoma. We do know that Clemson is probably the best defense LSU will face all year. Is it good enough?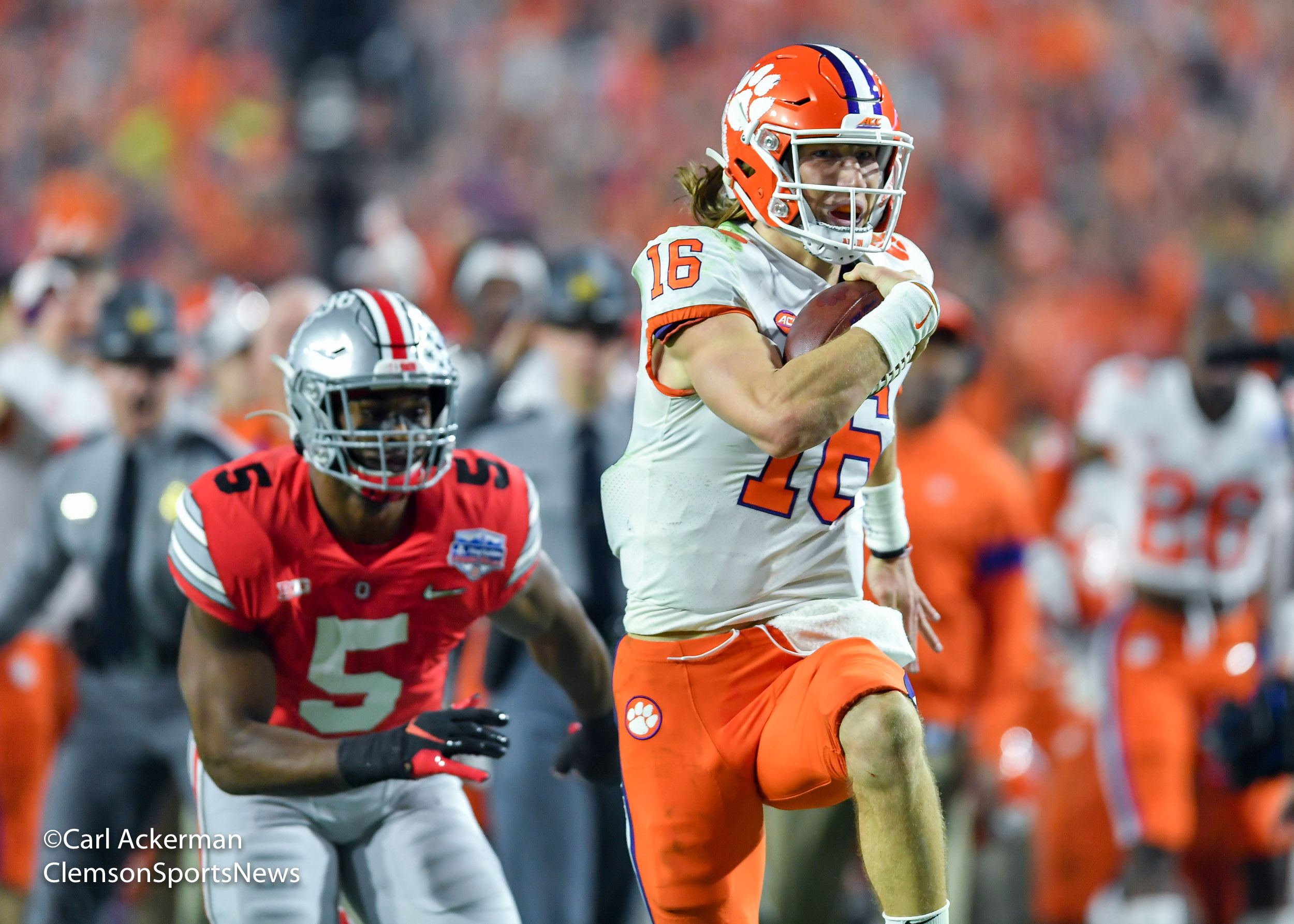 One thing not being talked about enough is Trevor Lawrence and this Clemson offense. I mean, why would there be much discussion. Suddenly, LSU's defense is much better than it was 6 weeks ago when it was giving up points by the bushel. They gave up 38 to Vanderbilt, 41 to Alabama, 37 to Ole Miss, and 38 to Texas. "Oh but LSU beat 5 top 10 teams, they are more tested." Being "tested" is fine. Odds are Clemson would have beaten the same schedule as handily as LSU did. Same goes for LSU with Clemson's schedule.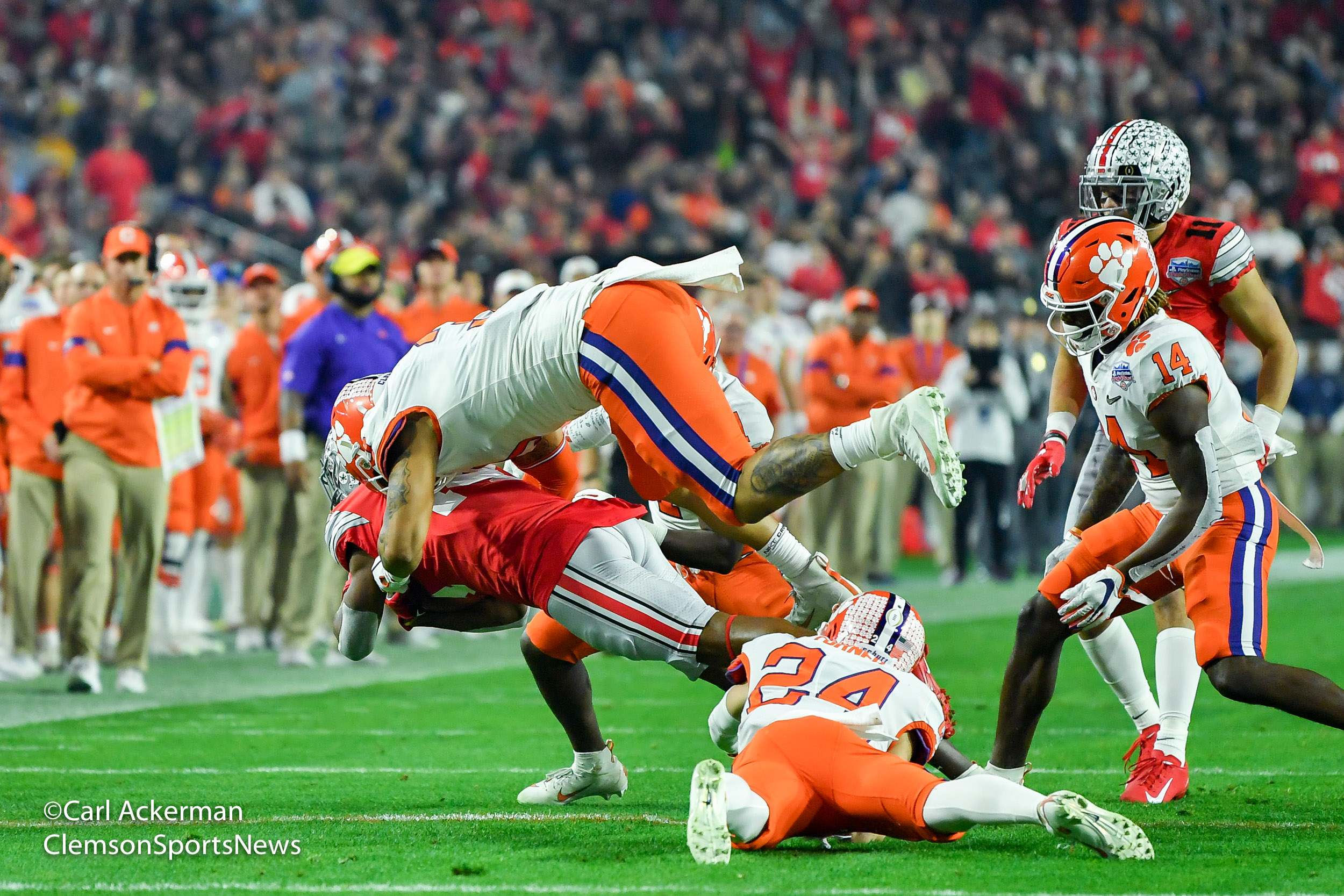 Final word on the matter — this should be a 4th quarter game, very similar to the Ohio State game. What will the pundits say IF this game turned out similar to Alabama last year? "PAC-12 officials suck!!!!!!!"