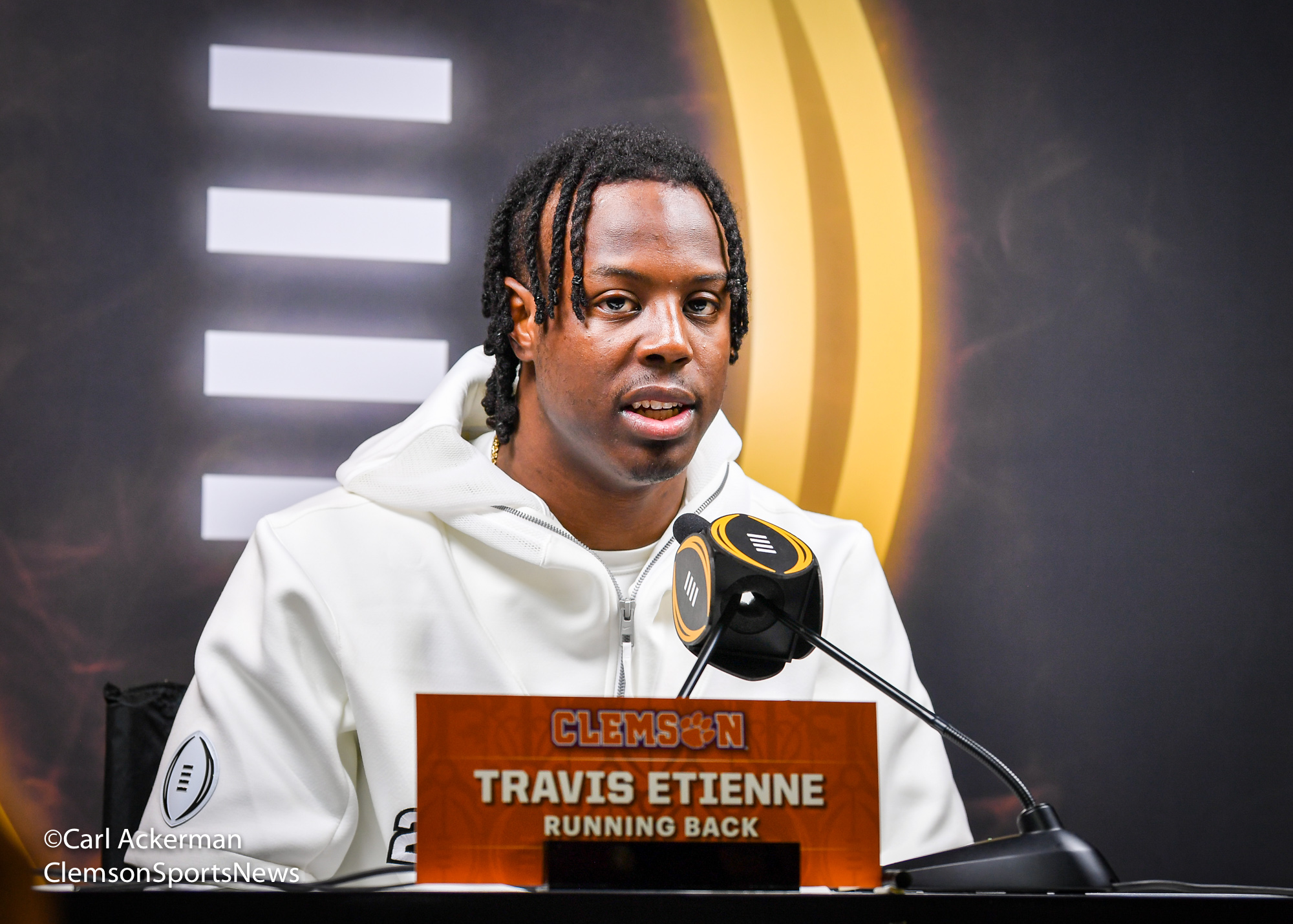 Quicktakes from the Tigers:
New Orleans, LA
Clemson media day was full of information, interviews and questions to the players and coaches. Four of Clemson's leaders on the field was front and center. Here was what each of them shared with the media.
This is Trevor Lawrence's 2nd straight year leading the tigers into a national championship final game. Does he see this as an advantage? "I don't know how big the advantage is really. I think it's just from an experience standpoint it feels good knowing you've been here, kind of how the week is going to go. Other than that, I don't think it helps too much. The game is going to be won on the field." What does it take to win a championship? "I think everyone does it in their own way, but the common denominators are just being a winner as far as just on the inside and believing you can. I think that is the biggest thing is if you're playing for yourself, you're not going to get very far, so just playing for the guys beside you, and I think those are the main things."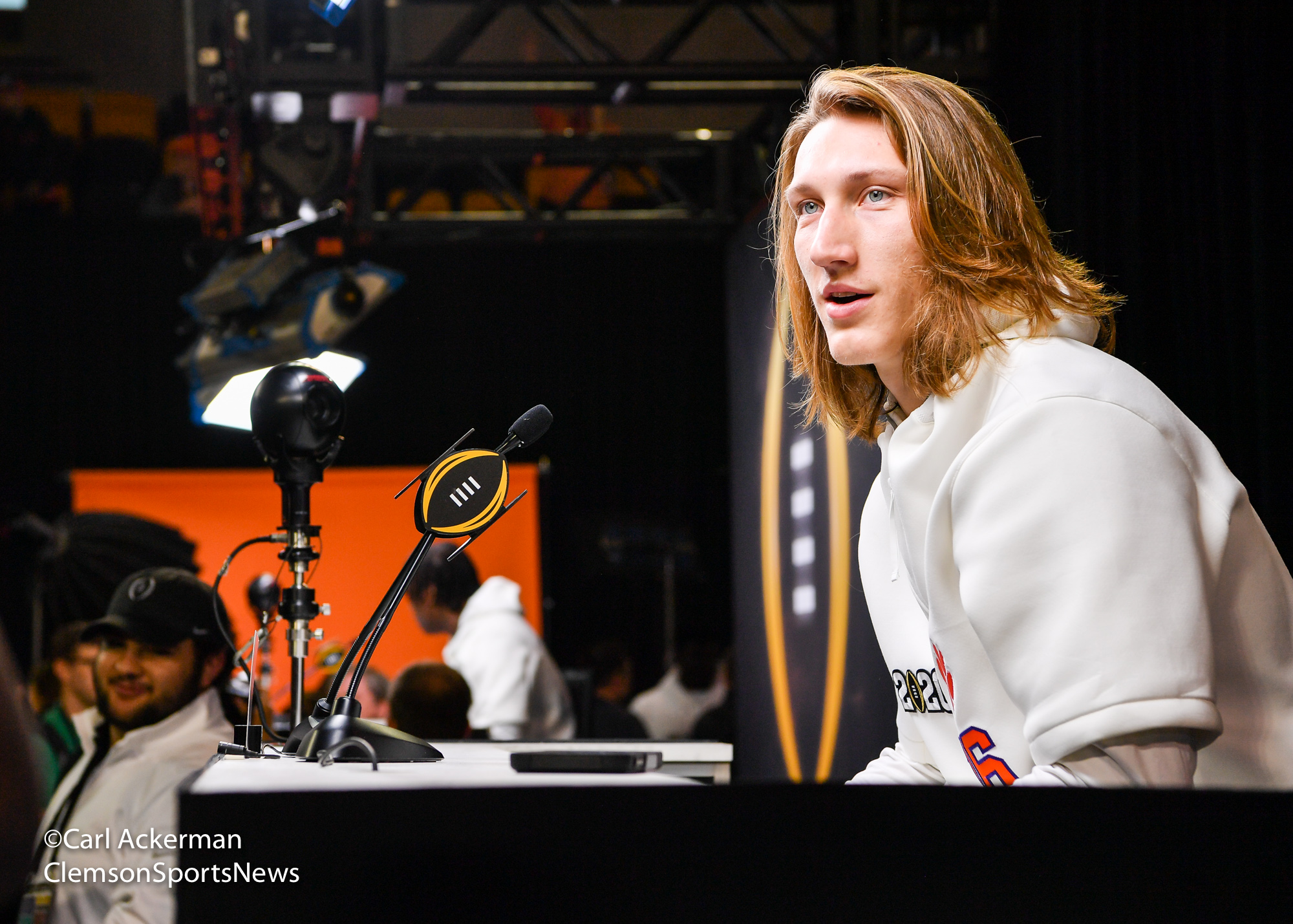 Travis Etienne, originally from Louisiana, will be going through emotional times, knowing a lot of friends and family are lifelong LSU fans (until he went to Clemson). How does it affect him for this game? Is it a challenge for his family? "No, I mean, for our family, it is not challenging at all. I mean, we're family, my mom, someone else in my family, they wouldn't root against me. That's mind-blowing that people even ask that question. It is my family with me until the day I die. That's why they're family. Family over everything. For me, it is going out there, playing for them. I mean, just giving my all for them. My family and my teammates."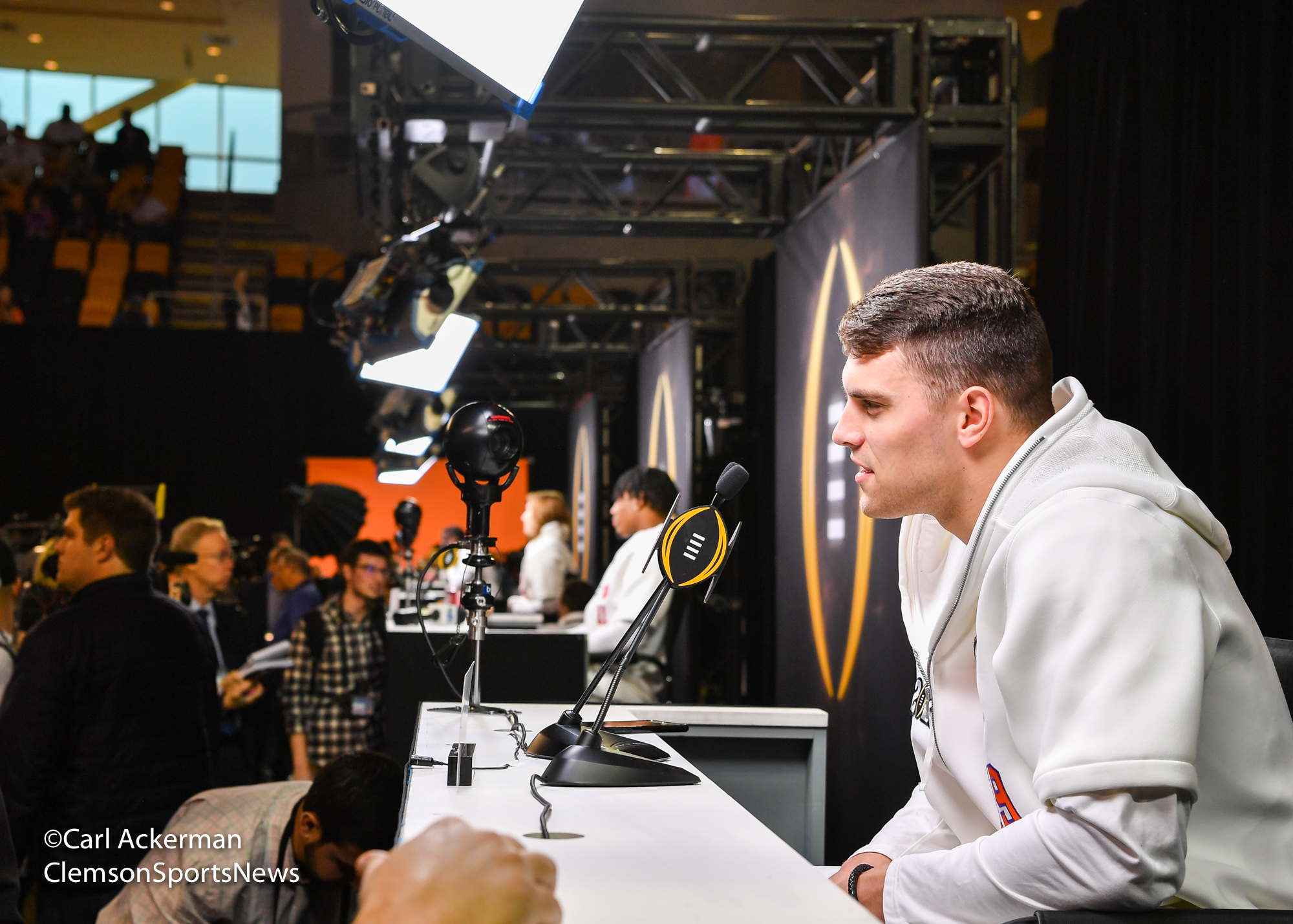 What does Etienne think of the LSU defense? "I mean, what's not to think of them? They're a great defense. They present a challenge. I mean, you definitely have to stay above the chains. When they get in third down situations, they'll bring in that rabbit package. It's very difficult to stop. You've seen defenses struggle with that all year. They have a great defense, great personnel."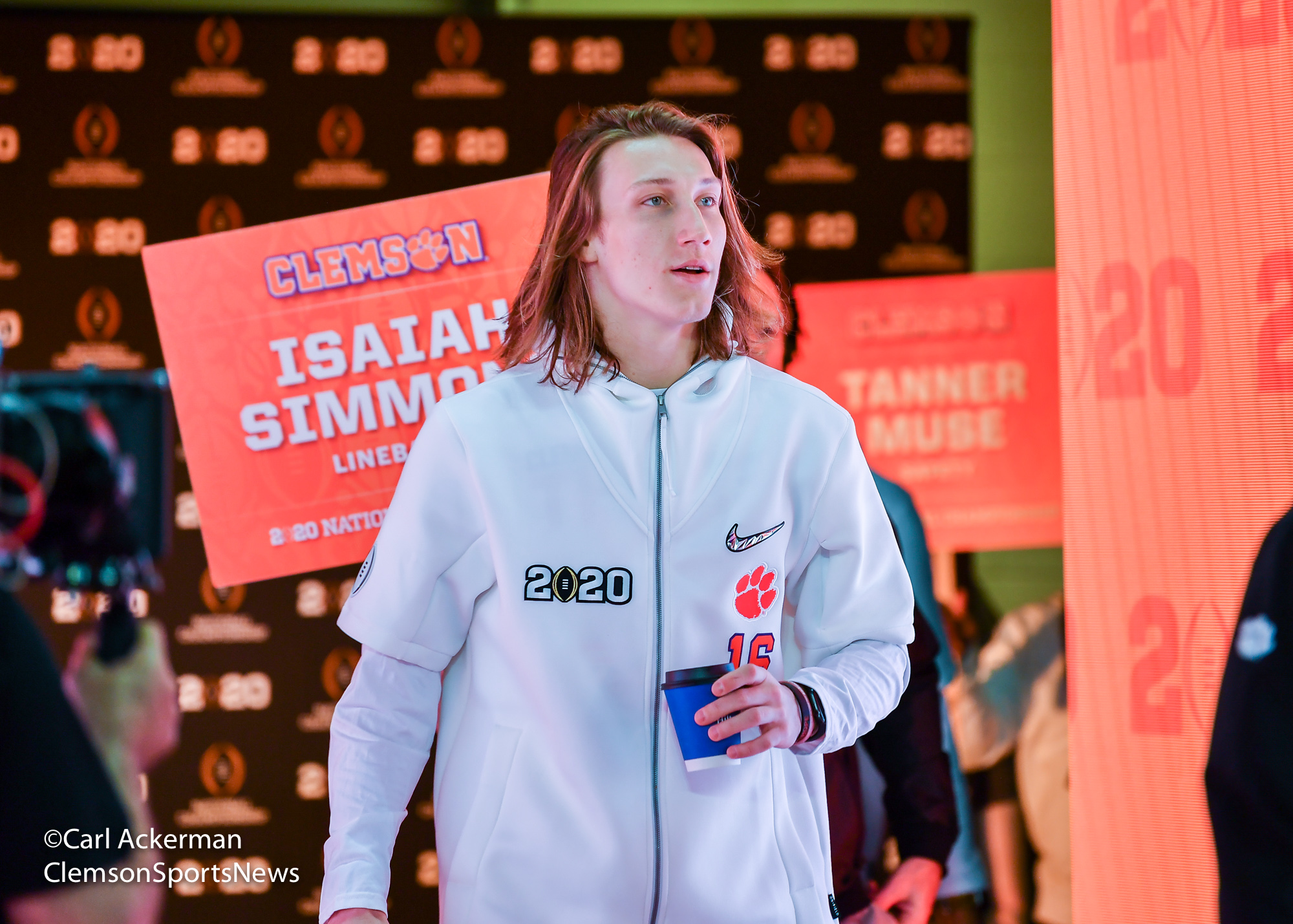 Isaiah Simmons is the unquestioned leader of this Clemson defense. Simmons will be an integral part of this Clemson defense that must contend with Joe Burrows, his passing and his running ability as well. "Yeah, he extends a lot of plays with his legs which is great for any quarterback to be able to do. The way he does it is really special. His accuracy on the run is very good. That's the main thing because he's a guy who may not strike you as being fast but he's actually a really, really great runner." Simmons's echoed Coach Swinney's sentiment on this being a home game for LSU. "I think this is almost like worse than an away game. It's like we're in another country. Everybody here is an LSU fan. We probably won't — we'll have some fnas. Our fans travel, but I'm sure that LSU people bought up all the tickets. It's definitely like an away game in another country."
A lot of the rhetoric about this national championship game surrounds the fact that most media and fans outside of Clemson think LSU is going to blow Clemson yet. Starting safety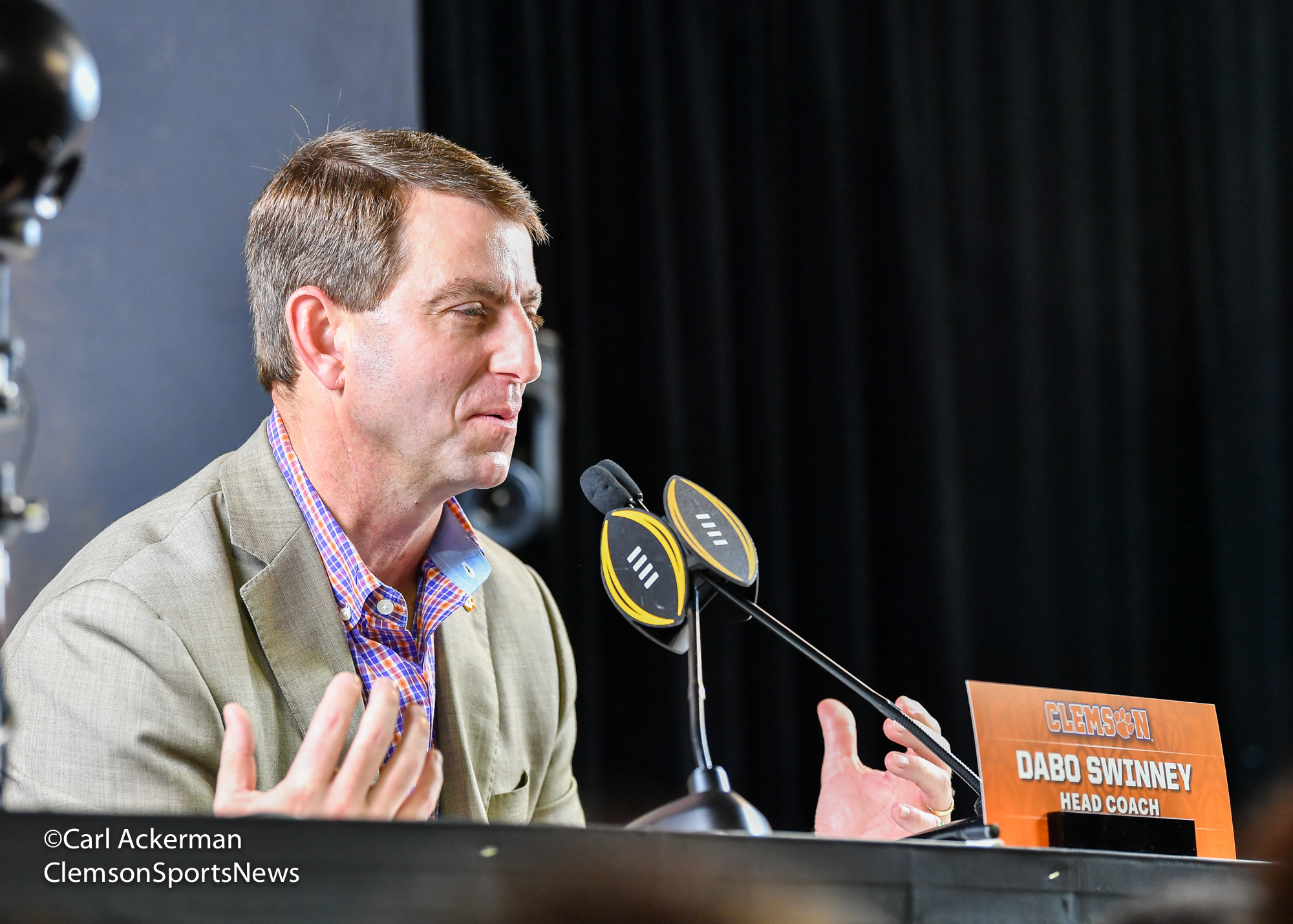 Tanner Muse has heard this before. "H, from the media standpoint, you know, they're the best, very similar to last year.. Tua and them upt up a bunch of really good numbers. We did a really good job with them, so hopefully, we just do our game and play our best." Must also had a comment regarding the "home game atmosphere". "Yeah, I mean, we're in their heart. You walk around town and see all this LSU stuff. You don't see a lot of Clemson tigers here yet. I know they're coming, but, yeah, there's a lot of LSU people here, obviously. We're in their home state. It's like us playing in Greenville, you know. We don't get that luxury, but we're excited to be here, love the city, excited just to play."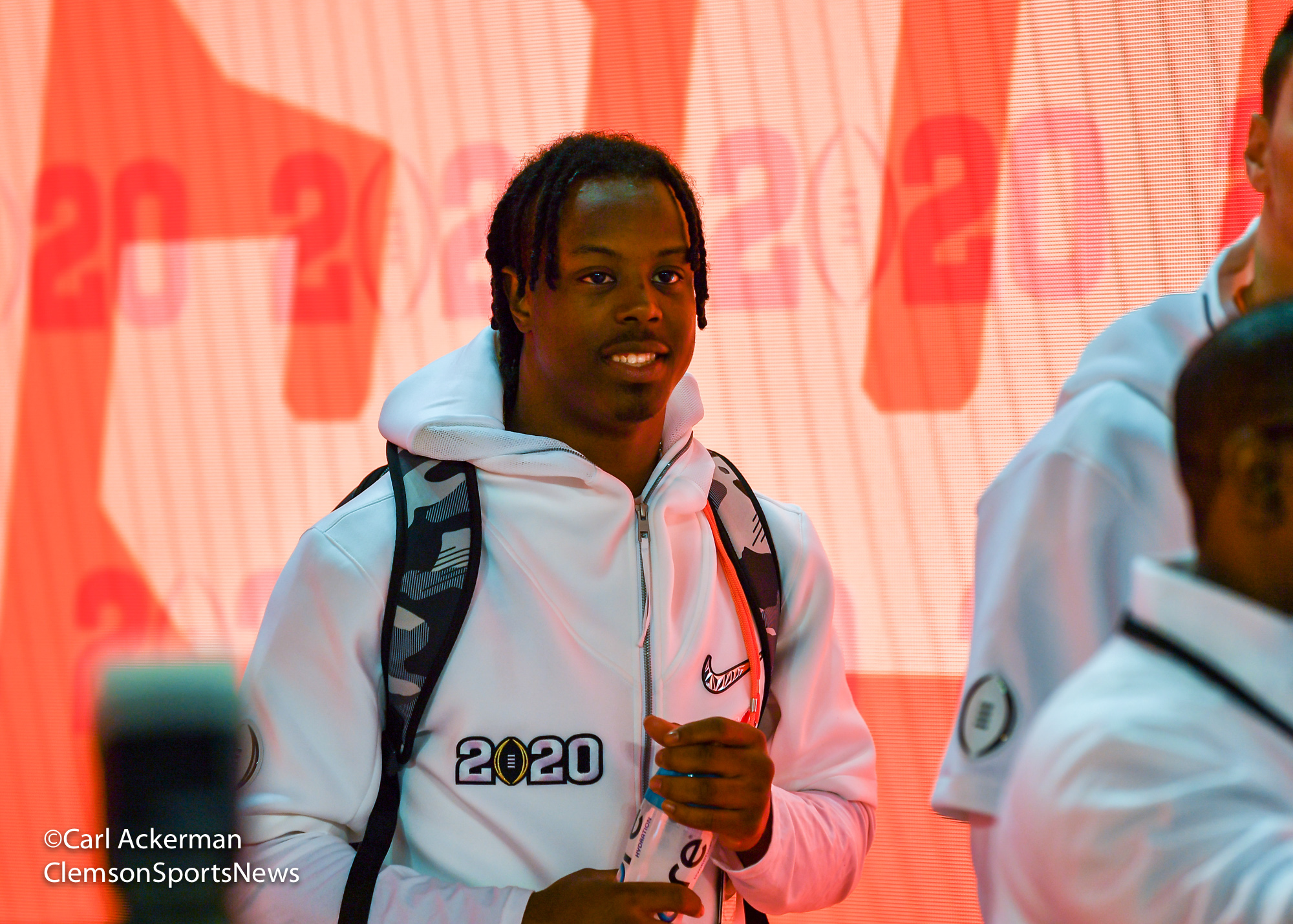 There was so much more put out there by all these players and more, but you just can't capture everything in one short article. One thing is for sure, both sets of tigers are ready to wage battle on the gridiron.