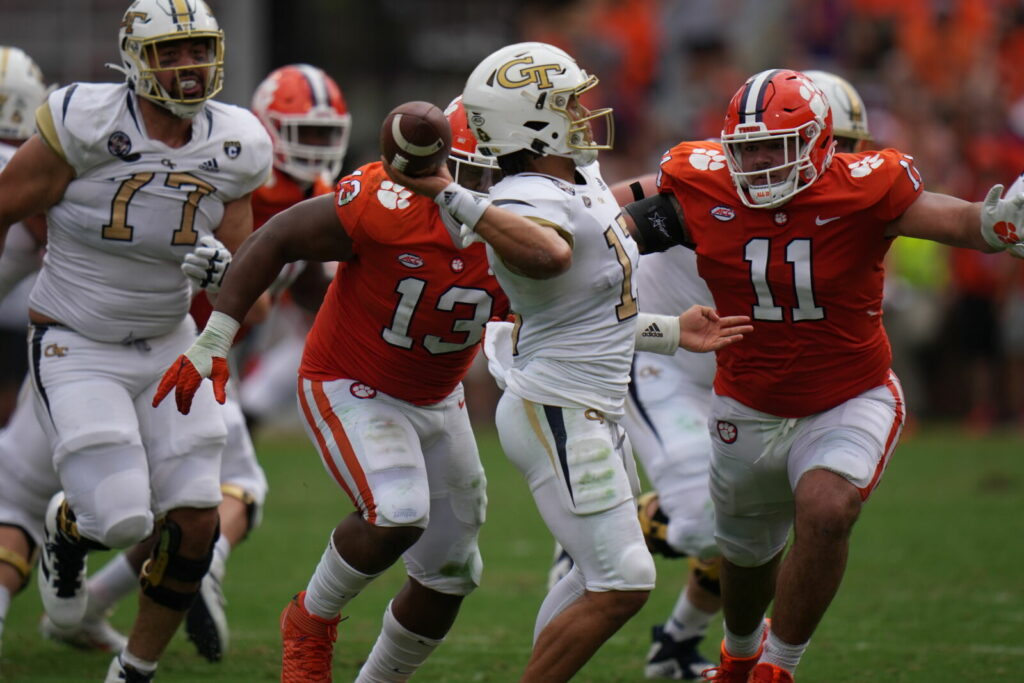 Coach Dabo Swinney went into this 2023 recruiting class behind the 8-ball in so many areas. DC Brent Venables and defensive line coach Todd Bates departed the team. Fans and media were relentless on their calls for Clemson to hit the transfer portal hard. NIL has gotten totally out of hand. The Tigers are coming off a "down year" with a 10-3 record. So many things working against Clemson, how could Clemson recruit, especially on the defensive side of the ball.
Dabo, in his infinite wisdom, hired his new DC from within in Wes Goodwin, and reached out to former Clemson standout and Auburn DL coach Nick Eason to come home. It has paid dividends.
The Tigers have picked up six commitments on the defensive side of the ball. The most recent is big time DT Vic Burley of Warner Robins, Georgia. Burley is ranked as the #2 player in the state of Georgia and the #4 defensive tackle in the country. At 6-5 276, Burley is ready to step in and make a name for himself early. He will be coming in at the right time with the departure of several Tiger defensive linemen in the next NFL draft.
A huge Clemson target, DT Peter Woods, is scheduled to make his announcement on July 8th. He has narrowed his choices down to four; Clemson, Alabama, Jackson State and Florida. Rumors have it that it's actually between Clemson and Bama. You know Nick Saban isn't going to give up easily. Woods is ranked just ahead of Burley in the rankings at DT at #3.
The Tigers have offered 15 prospects on the defensive line, not counting defensive end. They seem to be in a pretty good position with several of them.
4-star DL Hunter Osborne, Trussville, Alabama, was rumored to be leaning towards an announcement last week to the Tigers but there has been no recent updates. Osborne, 6-3 250, has garnered 53 offers to date, an amazing amount of offers. He is currently ranked as the #15 DL in the country. His commitment could come any time.
Rome, Georgia, native, Stephiylan Green recently posted he will announce his commitment on June 24th. He has narrowed his final six, including the Tigers. The 4-star Green, 6-4 267, is rumored to be leaning towards the Tigers. He is ranked as 31st DT in the 2023 class. We expect that ranking to rise with a productive senior season.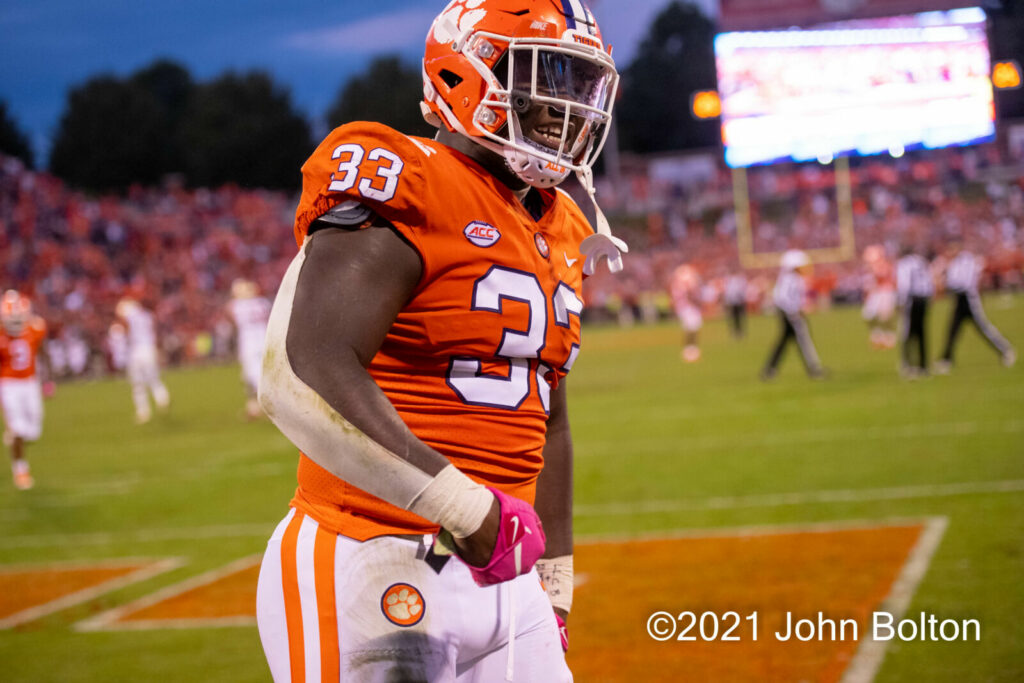 4-star AJ Hoffler out of Atlanta, Georgia, looks to be a Tiger lean right now. Hoffler, 6-5 245, has the frame to add more weight to play at the next level. His junior season at Woodward Academy, he registered 47 tackles, six tackles for loss, and nine sacks. Coming in as the #39 DL prospect in the country, watch those rankings rise with a solid senior season.
Another defensive lineman on the "Eason Radar" is big DL Darron Reed, 6-5 260, out of Columbus, Georgia. Reed just recently posted he will be announcing his commitment on July 4th.
4-star Kayden McDonald recently released his top 10 list, which includes the Tigers. McDonald, 6-3 310, Suwannee, Georgia, is a former teammate of current Clemson linebackers Barrett Carter. McDonald was a man among boys as a junior, recording 95 tackles, 58 tackles for loss, 19 sacks and 15 hurries. These numbers got him ranked as the 41st DT in the country? Underrated is the word that comes to my mind.
Expect the Tigers to oversign on the defensive line this year. Impending losses on the line will be big and the Tigers need to replenish now. Clemson is primed to lose Tyler Davis, Myles Murphy, KJ Henry, Xavier Thomas, and Bryan Bresee. Stay close. Recruiting is just getting started.