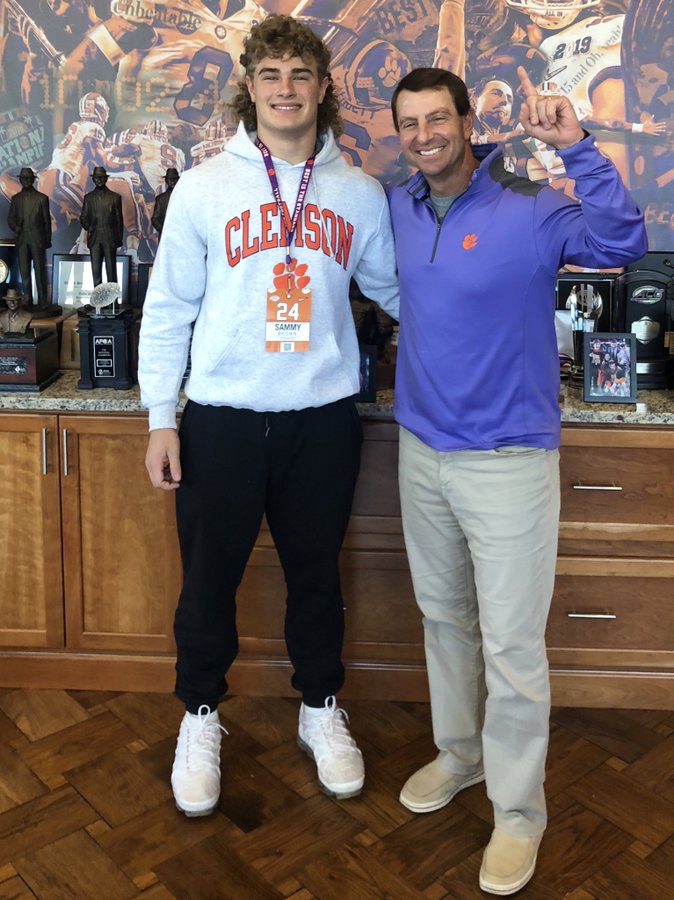 Clemson has shown a propensity to strike earlier on prospect's this recruiting cycle… earlier than we can re-collect spanning the Dabo Swinney tenure as head coach. As a matter of fact Clemson's M.O. over the past has been to hold out on offers and over extending their idea and where they stand with a recruit usually until their Junior season of high school. Now wit the early signing period and in the world of NIL/Transfer Portals we have seen this shift, in particular here in the Spring/Summer of 2022 and how this Clemson staff is handling business on the recruiting trail. Thus the Tigers are now on players a little sooner than in years past.
One 2024 target at the very top of the Clemson recruiting board is none other than Peach State native and #1 rated linebacker Sammy Brown of Jefferson HS in nearby Jefferson, Ga. Just a short ride down i-85 South towards Atlanta and not even a good hour into your drive and you're in the midst of Jefferson country and the current domain of one of the nation's most coveted over-all recruits heading into this 2024 recruiting cycle. Just keep your eyes peeled for the "outlets" exit on this stretch of interstate 85….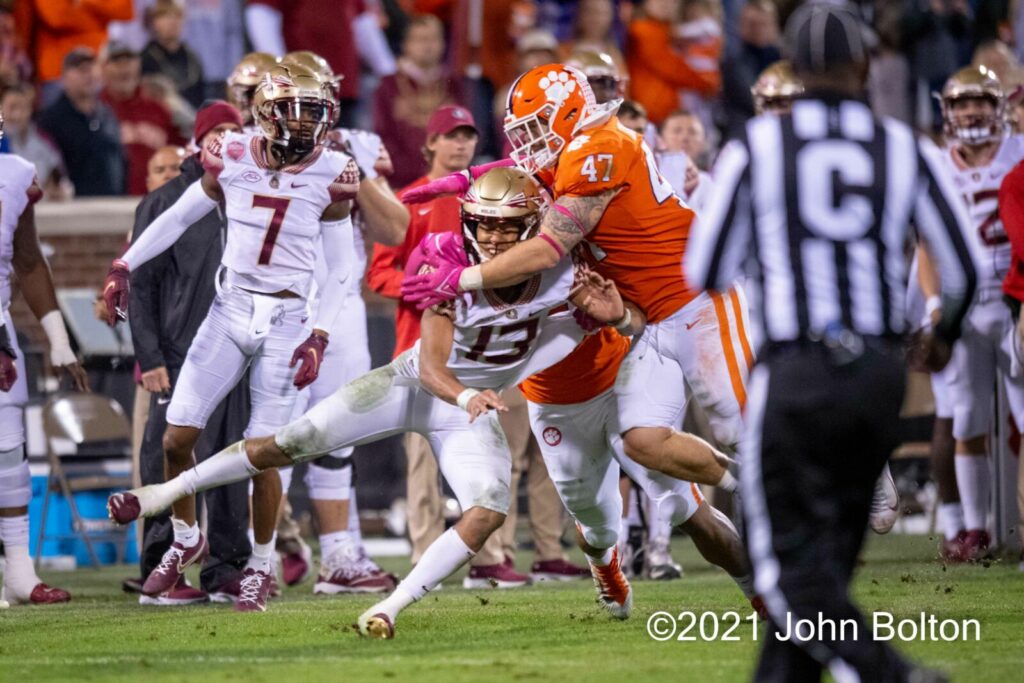 Brown has already amassed an impressive list of offers from the likes of Alabama, Georgia, Auburn, Florida, FSU, UNC, Michigan, Ohio State, and many more. Needless to say the Tigers and defensive co-ordinator Wes Goodwin have Brown pegged at the very top of their board at the position and over-all. A top 5 player and bell cow for almost any program lucky enough to land the peach state standout. Sammy has found a lot to like in his visits to Clemson and interactions with the Tigers staff in regards to his 2024 class and just where he stands with Clemson. A player that fits the mold at Clemson in regards to how they like the linebacker position to be played. A reckless but educated in the game player that is able to use instinct along with intellect and fuse that into reaction and athleticism. A player that all coaches seek. Hence the lofty status of this particular Tiger target.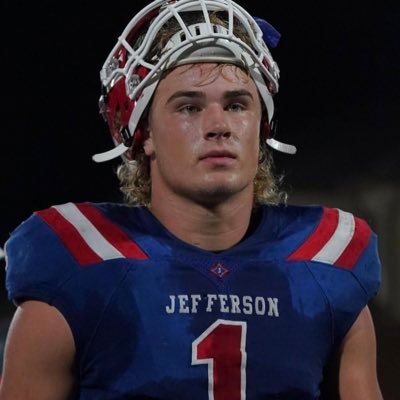 CSN had the chance to speak with Sammy during recent days, and managed to get his thoughts on the Tigers thus far in the process… See below as Sammy make's CSN aware of the low down on the Tigers and how they register so far in his recruitment.
Q&A With Sammy Brown:
CSN: Now that you have made a few visits to other top tier schools… what is it about Clemson you can say is "theirs" a special thing they may do in the process that stands out to you when compared to others?
SB: "I think the thing that makes Clemson so special is the culture that they surround themselves with. They have a culture that is built around the development of players on and off the field. Developing people more than players. And I think that something really important when looking at schools because football won't last forever. "
CSN: What coach from Clemson is your main recruiter of record ?… and what is the plan they have in mind for you in the scheme?
SB: "Coach Goodwin is the one that I stay most in contact with. I will get in a call with him every week or so. They see me as an inside backer".
CSN: What have you found out about Clemson… the university, that stands out to you ? Have you had the chance to check out the Town and surrounding areas?
SB: "One thing that I think I might've known before but re discovered recently is that Clemson used to be a military school. So it's pretty cool to see the significant history of that school. I really like the downtown area. Really gives off the feel of a small town. Similar to Commerce, where I live. "
CSN: Is there a certain student-athlete experience you're lookin for scholastically and student life experience?
SB: Not really, but I will say that I want to major in pediatrics. So having a school that has a good pre-med program would be nice. But not a deciding factor.
CSN: Being a 2024 recruit… you cant yet take official visits.. did you hear about Clemson's Official Visit weekend they hosted last week? … and have you seen the returns in so far with all the commits? Have you met players in your recruitment 2024's while you're on visits that you gravitate to? and want to play together after cultivating friendships as they go through the process.
SB: "Yes I have. They absolutely knocked it out of the ball park from what I have heard. They really sold on a lot of the big 2023 names and are going to be riding high the next few weeks. I think that the official visits gave those 2023 something that they hadn't seen before. Maybe really being able to be around the coaches for extended times or what not. And yes I've met a lot of the 2024's being recruited by Clemson. Some of those players like Haven would be great because he can keep those offensive line man off of me. "
CSN: "Finally, what advice did you give your younger brother about recruitment process as he recently participated in the Dabo Swinney's Clemson football camp ..
SB: "Just to have fun and relax. Don't worry about making a decision or anytbing like that for a while because you have plenty of time. Same thing for the camp, just go out there and have fun. Don't worry about winning or losing. Just have fun."