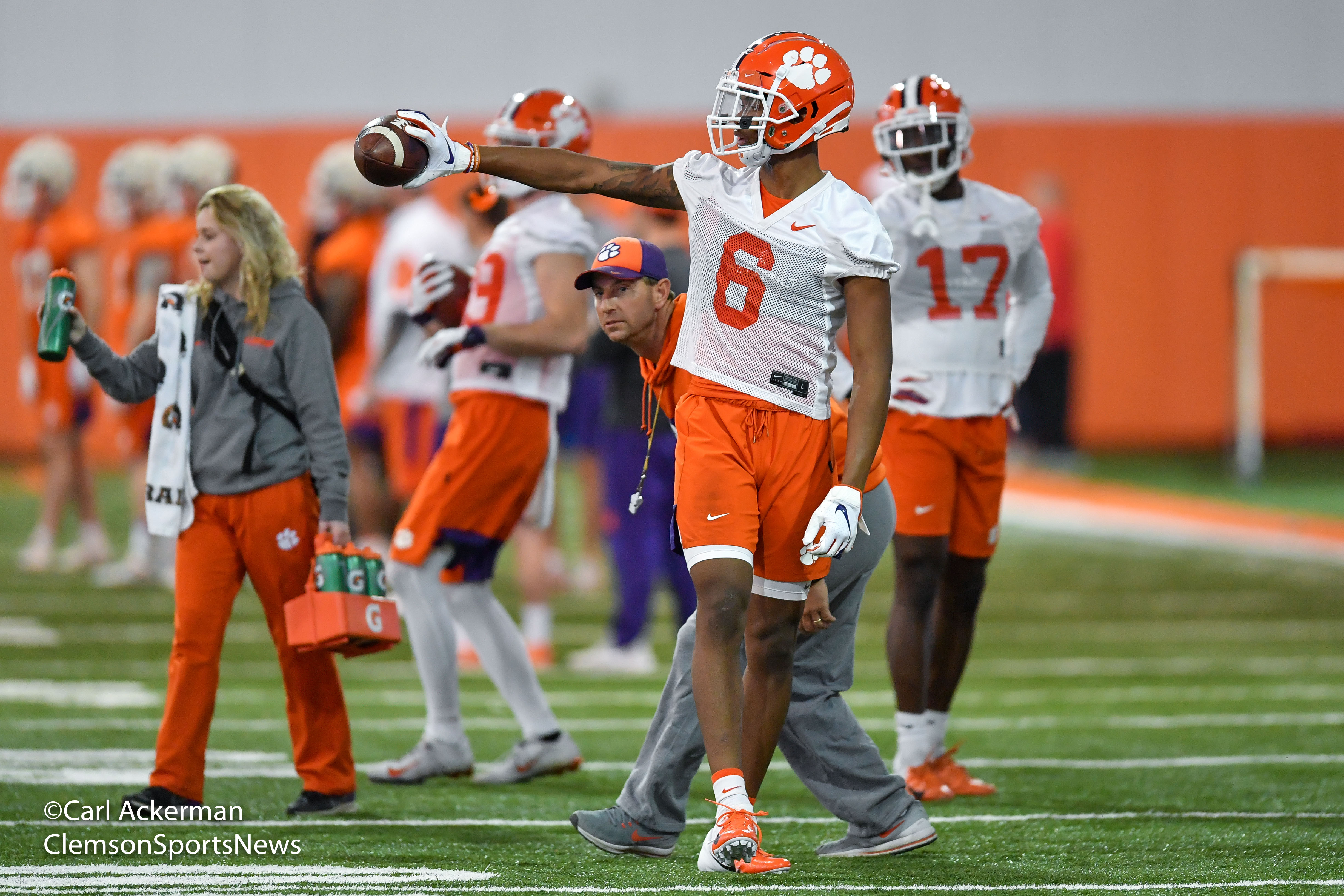 By Darby Childress
The Clemson Tigers football team lost Tee Higgins to the NFL draft this season, and there have been many questions as to who will take over that starting wide receivers position. The team may have to look no further than to 4-star recruit E.J. Williams from Phenix City, Alabama. He attended Central High School, which is the same high school that current receiver Justyn Ross and safety Ray Thornton III attended. In his final season at Central High School, Williams accounted for 44 receptions for 739-yards and 11 touchdowns with his team's record ending at 12-2. He averaged 16.8 yards per catch and averaged one touchdown every 4.4 receptions.
E.J. was first-team all-region, All OA News, and All Bi-City in his junior and senior years. 247 Sports ranked him the fourth-best player in Alabama. He was named MVP for the Alabama team in the Alabama-Mississippi All-Star Game after receiving 6 catches for 98-yards in the game.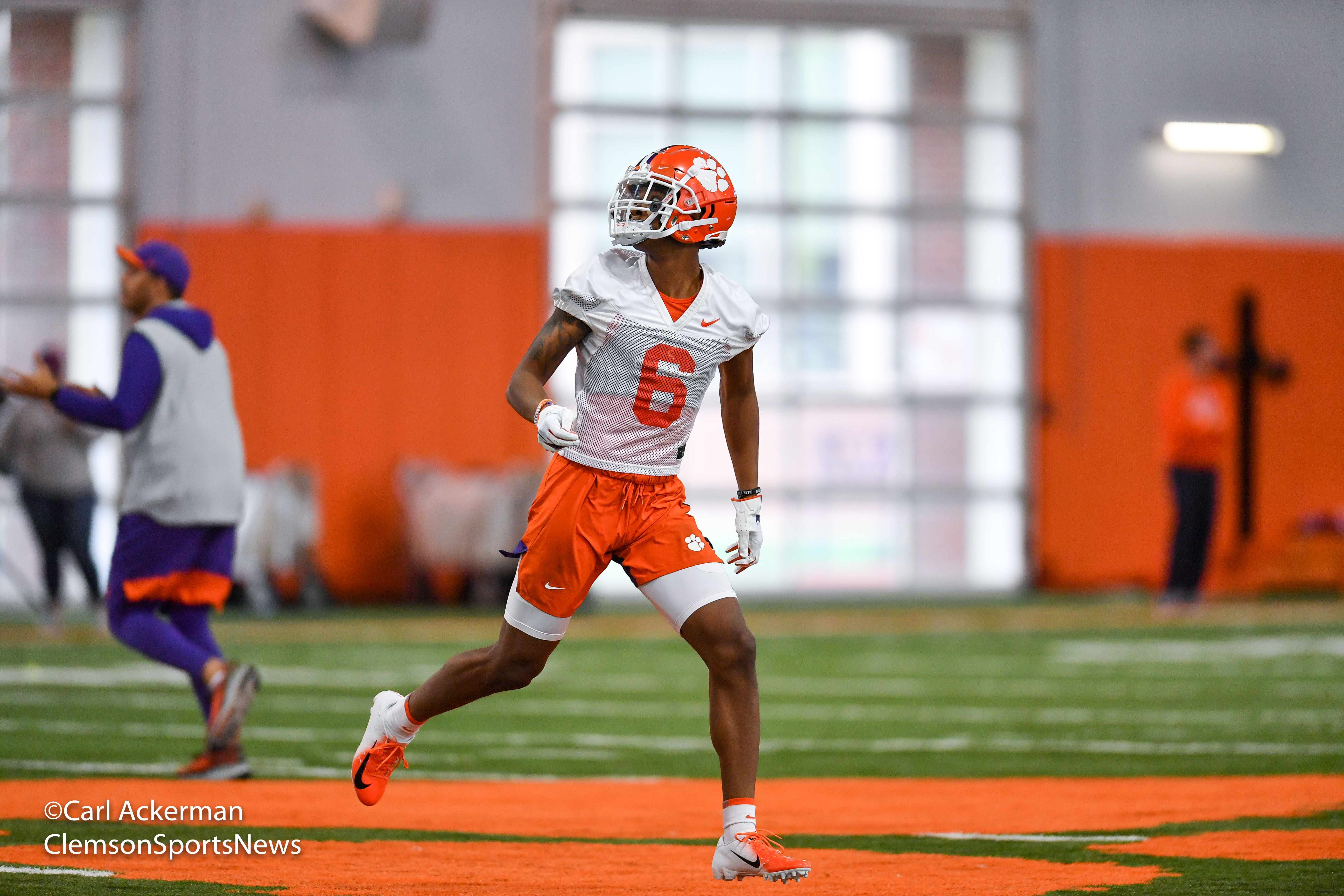 He committed to Clemson on August 24, 2019, and enrolled at Clemson University in January of 2020. E.J. was recruited by Jeff Scott, who is now with the University of Southern Florida, who built the Tigers offense and make Clemson into the WRU that it is today. It is not very common for Clemson to offer players, much less wide receivers, the school itself becoming a known landing spot for receivers wanting to go early in the first and second rounds of the NFL draft such as aforementioned Tee Higgins, who was the first pick of the second round of the draft this season, Sammy Watkins, 4th overall pick of the 2014 draft, and Mike Williams, 7th overall pick of the 2017 draft. Clemson, specifically Ex Clemson WR Coach and now South Florida head coach Jeff Scott, was known for going after specific players and getting them.. Williams being one of those few wide receivers targeted. E.J. was the top receiver out of Alabama and was, and was also sought after by Alabama, Tennessee, Auburn, and LSU before finally choosing Clemson. Williams was not the first wide receiver to be taken out from under Nick Saban's nose, with Justyn Ross also being the top receiver out of Alabama just two years prior. With Jeff Scott building the program to what it is makes it clear that the new WR coach Tyler Grisham has some massive shoes to fill as far as recruiting is concerned.
E.J., who's full name is Eddie Junior, credits his late father, 1st Sergeant Eddie Williams Sr., for his start in football. E.J. stated that he takes great pride in his name because "I feel as if I have to hold myself to the same standard as he held himself to". He admits that he never wanted to play football- "I didn't want to do it, and I wasn't going to play ever in my life until I played flag my first time" after his father wanted him to play. Football was not the only sport to catch E.J.'s eye, when he was younger he played soccer but according to his mother, Vontrelle, basketball was his first love. He slowly started to develop a love for football with some encouragement from his father when he convinced him to give flag football a try at a young age.
After his father's passing, E.J.'s mother moved the family from El Paso to the Columbus area where E.J. truly began his football career with the Phenix City Titans youth football team. Due to a move to Central-Phenix City, Williams had to sit out his freshman season of football but that did not stop him from making a profound impression on head coach Jamey DuBose. It is said that E.J. looked up to and learned from Justyn Ross who was two years ahead of him and played the same position at Central High School and now the same position at Clemson. Following Ross's departure from Central High School to Clemson, E.J. stepped up and became his team's top receiver in the 2018 season making 40 receptions for 668-yards, and 8 touchdowns, while also leading his team to their first State Championship title in 25 years. Justyn Ross and E.J. Williams will be meeting again in a similar situation that they had in high school with likely the same result, which can be a major advantage for the incoming freshman to help him transition from his high school career to Division 1 football.