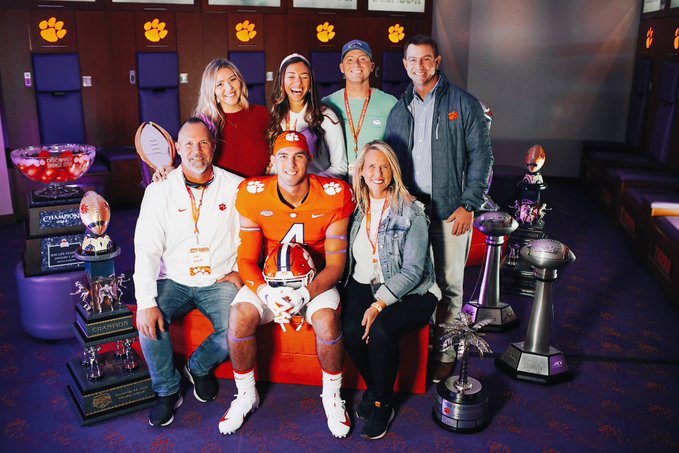 Clemson just held it's "Junior Day" and this years version was very limited as the Tigers staff only invited 15 total recruits to this now "Exclusive" event. Of the 15 invited over the weekend the Tigers secured four commits and really started to put a "identity" on this 2021 Class. One of those high profile commits this weekend was high four star Defensive End Cade Denhoff out of Florida. The Blue chipper from the Sunshine State verballed to the Tigers after offers from a who's who of power five teams from across the map.
CSN had the chance to speak with Cade following the big weekend in Tiger Town to gauge his thoughts on the weekend and this 2021 class and Clemson.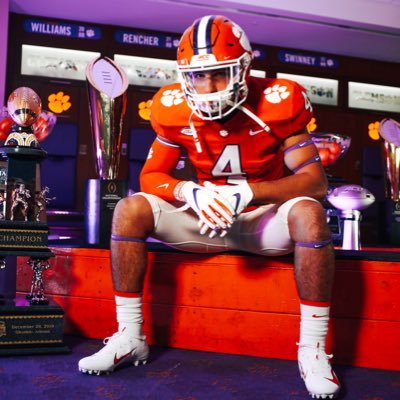 CSN: Cade tell us what does it feel like to leave campus "Committed" and "AllIn" explain to CSN what "Allin" is all about and how you feel today?
CD: " Feels really great, all in is simply being completely committed to the Clemson culture "
CSN: tipped you to go ahead and Commit this weekend?
CD: "Just seemed like the right time"
CSN: What is it about Clemson that stands out versus other schools you could have committed to?
CD: "their culture, such a great family atmosphere"
CSN: What is the message from the Tigers coaching staff to Cade? Who is your main recruiter and what was Coach Swinney's reaction when you told him?
CD: "the staff loves my motor and effort. My main recruiter is Lamanski Hall as coach Swinney was very excited"
CSN: What is Clemson getting in Cade Denhoff and what kind of player and student will they see come to campus..
CD: "Clemson will get a player and student that gives 110% in everything he does"
CSN: Are you planning to Enroll in December ?
CD: "yes I will"