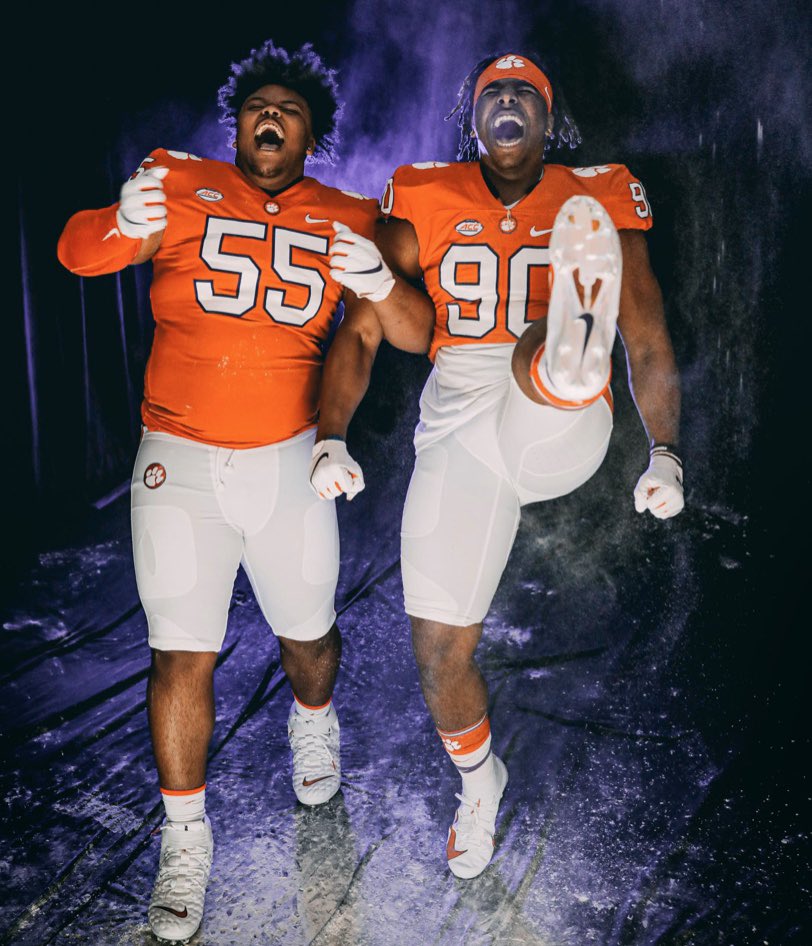 This past weekend was a resounding success. Dabo Swinney and staff racked four outstanding recruits. The weekend started with a boom with California WR Beaux Collins committing on Friday night, joining ex-teammate DJ Uiagelelei, and ended with 5-star #1 player in the nation, Korey Foreman, giving his pledge to the staff Sunday night.
Does it get any better with this? The 2020 class is currently ranked #1 in the country, and could finish up as #1 depending on what teams immediately below Clemson does on February 4th. Regardless of where Clemson finishes up, it will be a top 3 class. Here is the scary part. The 2021 class could be better than the 2020.
To date, Clemson has nine commits, and according to all the recruiting sites outside of ours, this is the current #1 class for 2021. Take a look at the breakdown on both sides of the ball.
5* DE – Korey Foreman 4* DE – Cade Denhoff 4* LB – Jeremiah Trotter, Jr
4* OL – Marcus Tate 4* OL – Ryan Linthicum
4* WR – Beaux Collins
4* WR – Dacari Collins
4* TE – Jake Briningstool
4* RB – Phil Mafah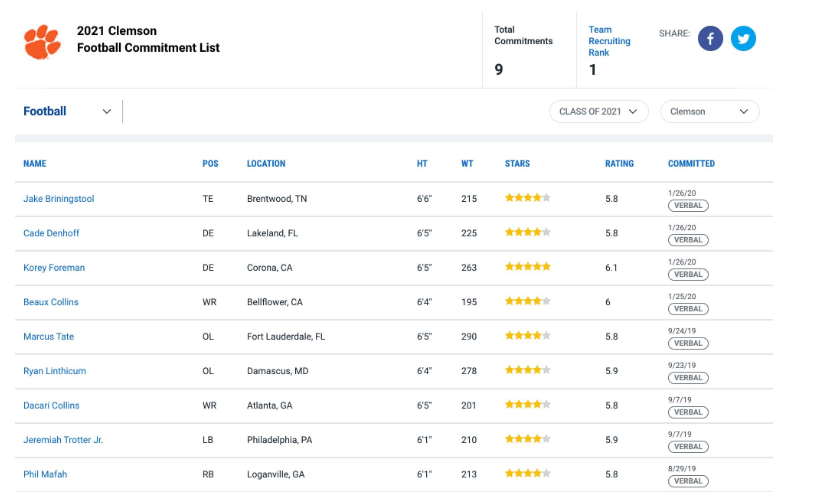 Current Clemson Class per Rivals.com Rankings
Clearly, Clemson has of this class that are still in play. There will be enough attrition to bring in a 20-25 player class in 2021 but this young team is loaded. As you can see by the 2021 class, it's only getting deeper. Stay tuned.
Brought to you by: