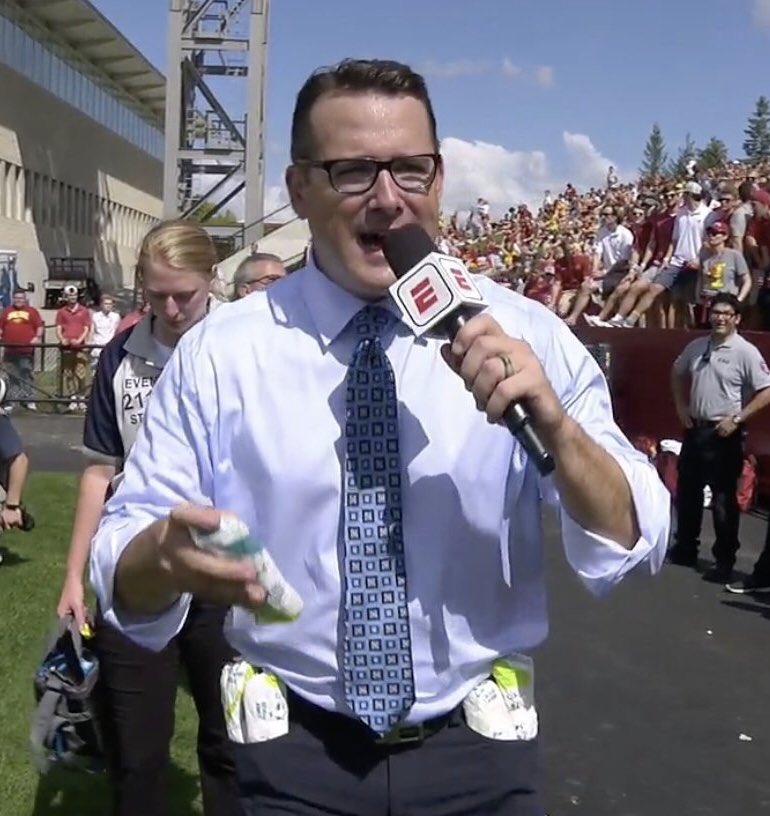 Recruiting Player Rankings
Ever wonder how recruiting sites rank players across the nation into top 100 or top 300 lists? You ever want to be a fly on the wall in the room where it all takes place?
The biggest disparity in recruiting rankings with regards to Clemson fans is why is DJ Uiagalelei ranked so low in the ESPN rankings as compared to other recruiting sites. How dare them put him so low when we all know he is top 5 all day long.

Well, we went to the source: Tom Luginbill, ESPN recruiting analyst. "I understand we have him ranked at 43rd, but this is how we do it. We put more emphasis on game film and film study vice film highlights. We look at what the player may or may not be in three to four years, not what he is coming out of high school. I guess you could say our rankings are more about physical growth and maturity potential than on just statistics coming out of high school."
"Take someone like a D.J. Uiagalelei. He is already a man-child at 6-4 245. He isn't likely to end up much bigger physically. We have him ranked 43rd but the 2nd ranked quarterback. We watch game film of players when they aren't throwing touchdowns or running through defenses. We watch them when they fail, why the fail, how coachable are their mistakes. Why watch only the highlights when their highlight films don't show them getting sacked, throwing incompletions, throwing interceptions. We study the whole player and rank players that we think will progress along with their potential to get better and better."
"When you consider that there are 130 FBS schools in the country and there are probably at least 85 players on scholarship at any given time, you see how big a task this is. This adds up to roughly 11,000 players that have gone through the player ranking systems, and this doesn't even include the upcoming class of juniors and seniors from approximately 16,000 high schools across the country. It's a big undertaking and our guys look at a lot of film."
The question still lingers in a lot of people's minds: Why is DJ still ranked "only 43rd". We asked the question. "Yes I'd also add that we prefer to undergrade if we are going to be off a bit as opposed to overgrade and leave nowhere for the player to go but down."
So, when we try to figure out why recruiting sites rank players the way they do, it's not an exact science. Different sites use different metrics. Coach Dabo Swinney has said repeatedly "I don't care what the star ranking is, I care about our evaluations." That's a fair statement, one I think ESPN takes into consideration when they start ranking their players. Read them all, take them for what they are worth, then see what they do in three to four years, then look back and judge for yourself. In closing, Tom left Clemson fans a message.
"And by the way, tell your readers to be mad at everyone else. We are the only one with Clemson as the No. 1 class right now!!!!!"