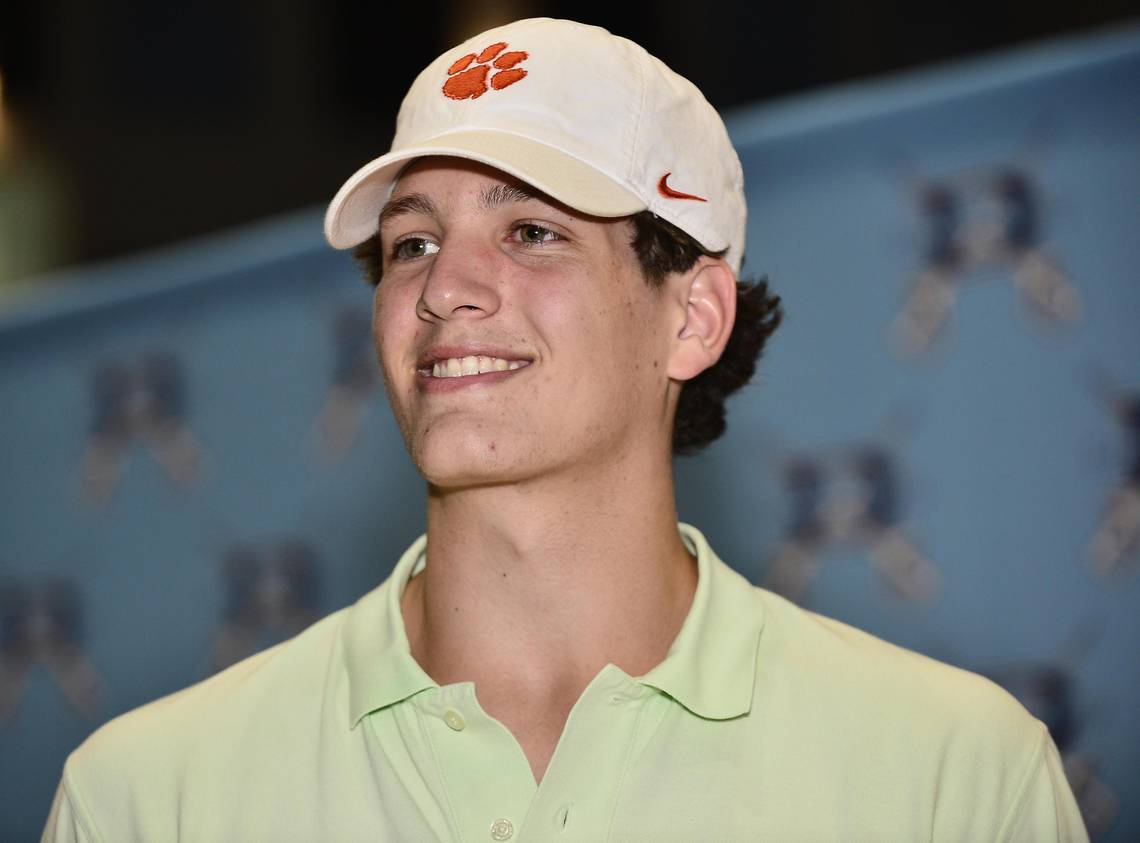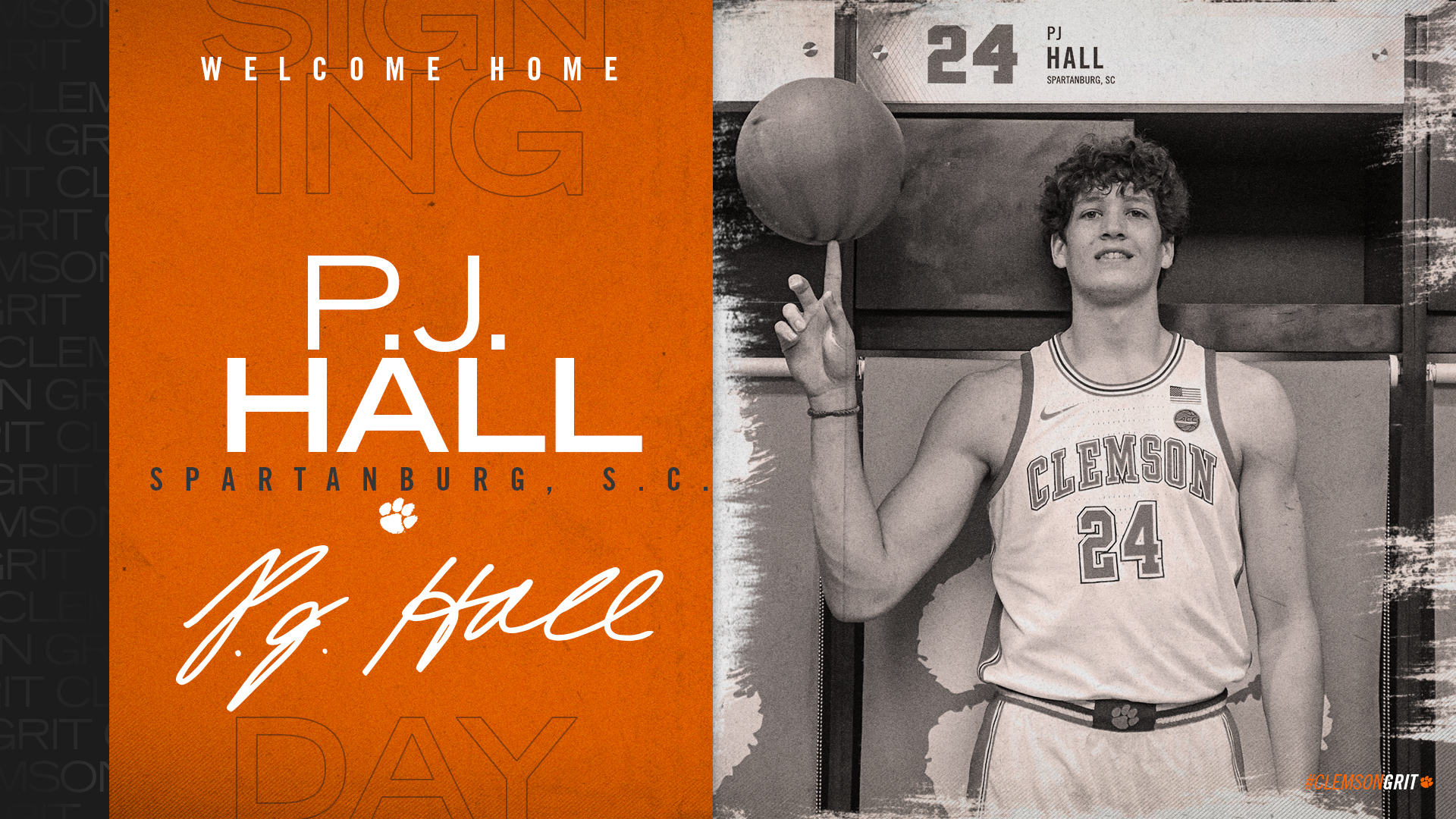 2020 Clemson Signee – PJ Hall
Clemson basketball head coach Brad Brownell will welcome in the #1 player in the state of South Carolina next year in Dorman High School's PJ Hall. Hall becomes the highest rated player to sign with Clemson since the 2010 season when Milton Jennings, a 5-star forward out of Summerville, SC. Ironically, Hall and Jennings are in the 6-9/6-10 220-225 range physically, both were the #1 player in the state and both were ranked the 9th best forward in the country.
P.J. grew up in an athletic family, but didn't start out with a basketball in his hands. His father Jerome is a college basketball referee, brother Chris played at Anderson University, and his sister Thayer is a former Gatorade Player of the Year in volleyball and currently playing for the Florida Gators.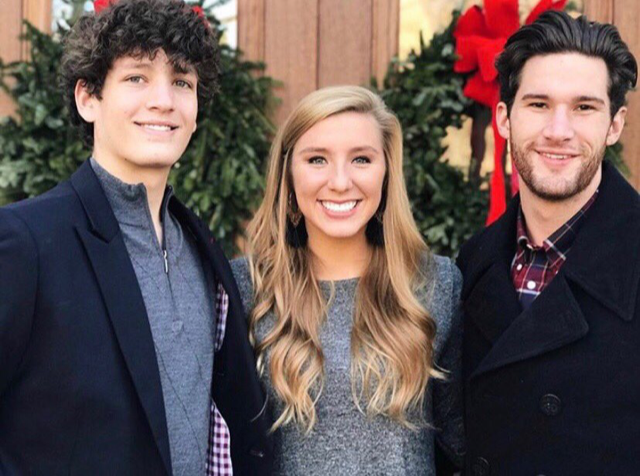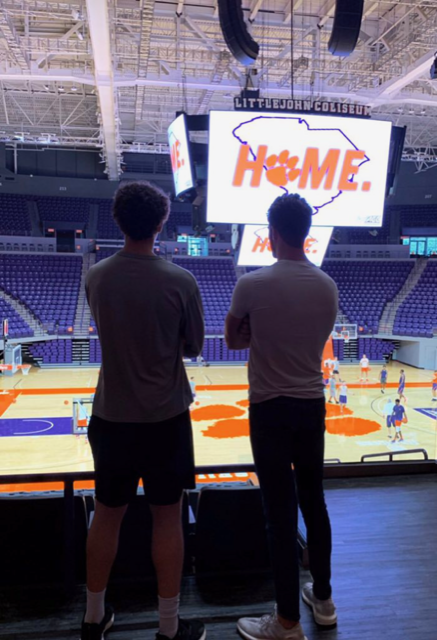 "Growing up, baseball was my main sport actually. So, I didn't play AAU basketball until the summer heading into my 10th grade year. I still play baseball for my high school," said Hall.
He hasn't always been a Clemson fan. "I actually wasn't really a fan of any particular school as a kid. I guess I knew Clemson was the school for me a week or two before committing. Coach Brownell always told me he wanted me to wake up one day and know I wanted to be a tiger. So, the day I felt that I knew."
Hall was first offered by Clemson in August 2018, took official visits in June and September 2019, and committed in October 2019. He signed his LOI in November of the same year. There were several unofficial visits over the last year or two. Why Clemson and what set them apart from his other offers?
"When I took my official the fall of my senior year I definitely "felt" Clemson. It was nothing but love all around. Everyone coming up telling me they wanted me here. It was an amazing environment. What set Clemson apart was really just how I felt when I was there. It felt like home, like family. I knew it was where I needed to be."
Now that the hard part is over with, i.e. the courting, the visits, the commitment, the LOI, the fun part and the hard work begins. What does Hall bring to Clemson in 2020?
"What I bring to Clemson is a lot of toughness and all out effort, on and off the court. I can stretch a defense from beyond the arch, go by a defender, and post up on the block. On the defensive side I am a good shot blocker and on-ball defender."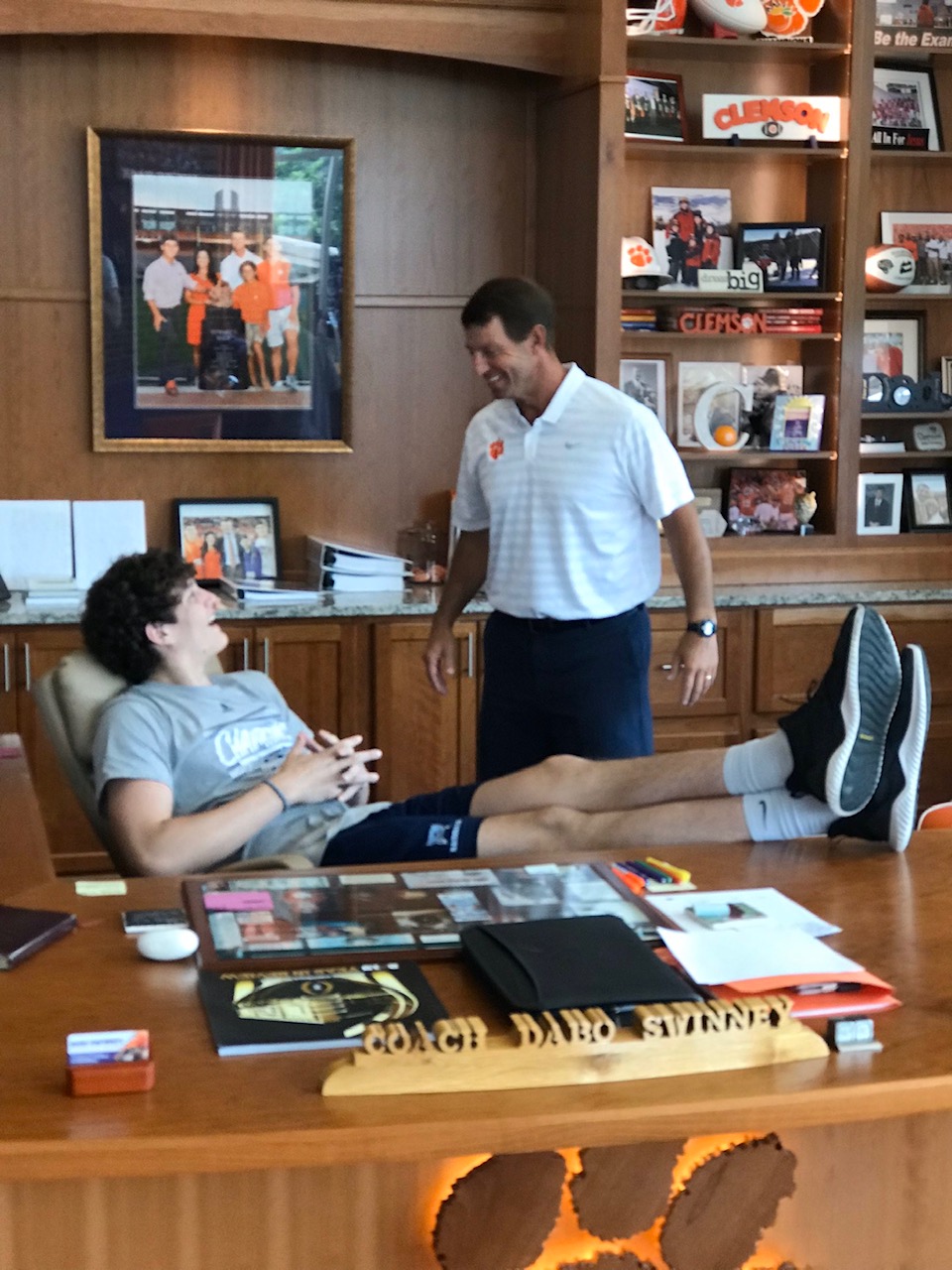 The 6-10 power forward knows winning. He has been a part of two straight 5-AAAAA State Basketball Championships and striving for #3 this year.. Dorman High School has racked up three straight and this year would make it four. As a junior, Hall averaged 14.5 points a game, 8.2 rebounds and 2.1 blocks. Currently, Hall is averaging 15.1 points a game, 8.5 rebounds and 1.9 blocks. Clemson is getting a winner, a solid player on both ends of the court,
and a kid that knows what he wants and where he wants to be. The old saying says is all. "A Clemson man needs no introduction." Clemson can hardly wait.