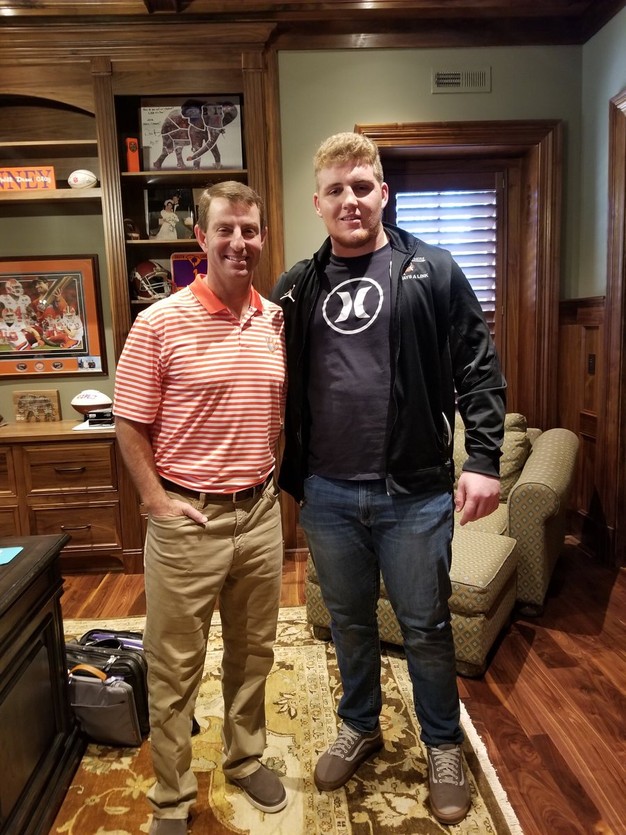 Down to Clemson and FSU for Big Time Florida Offensive Lineman
Clemson just had their in-home visit with one of the nations most sought-after offensive lineman. As on this past Friday the Tigers sent in Head Coach Dabo Swinney and recruiter of record Jeff Scott along with offensive line coach Robbie Caldwell into see Will Putnam. Putnam a 6'5 mauler out of Plant High School in the Tampa, Fl area is one of the biggest names left on the Clemson recruiting big board for the 2019 class.
Putnam, who was recently in Clemson for the Duke game on his official visit. Came into that visit with FSU and Auburn fighting for the lead to get his signature on December 19th. We can confirm that all three staffs will know later this week just where the Sunshine State lineman ends up. Will sent us a message that he will make it known he will announce later this week via Twitter, and sign officially on December 20th.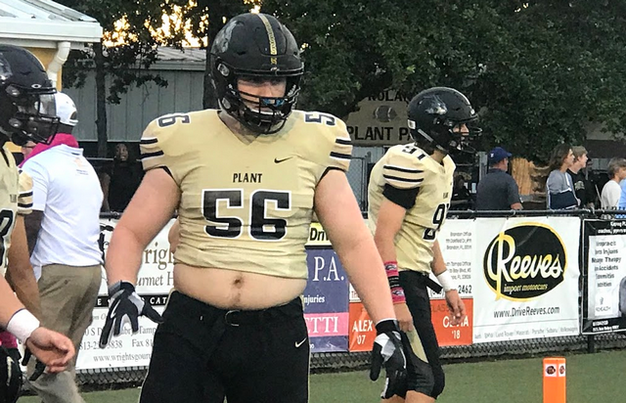 With the recent visit to Clemson and the Tigers surging in the polls and again getting plenty of exposure with their drive to the playoffs and recent ACC title. Along with the recent in-home visit with Coach Swinney add up to what we have heard post-visit. And that has Clemson trending and may have overtaken the Seminoles as the choice here. Now FSU and Auburn both still feel they are "in it'. But the way this has played out and the fact Clemson is trending so late in his recruitment says a lot here. The Clemson Brand has never been hotter in recruiting circles and this 2019 Class is expected to finish strong and make a serious move in December with the early signing period looming just a little over a week away.
Stay tuned for an Orange Christmas this year that could start early this week. But for sure Clemson fans will have a lot to be "Merry" about soon enough in recruiting.
This Story Brought to you by our Sponsor: