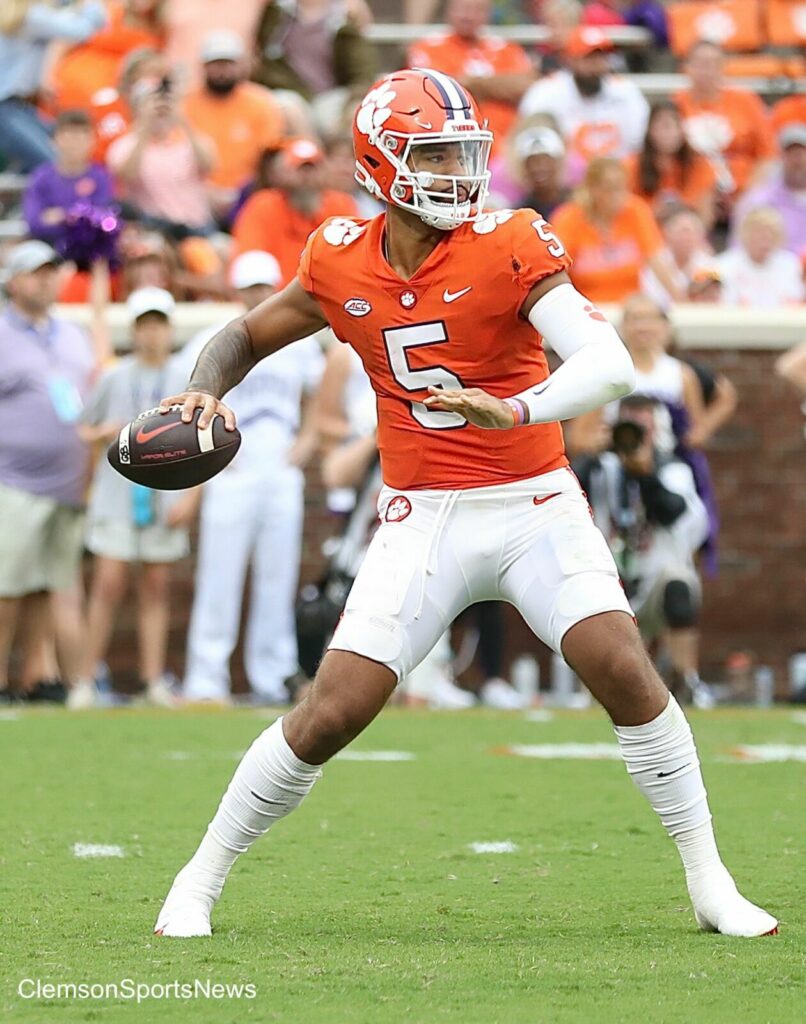 DJ's Off-Script Ability Showing Early
By: Grayson Mann
Through two games of the season, DJ Uiagalelei has made significant strides within his game. The offense has undoubtedly picked up the slack in certain areas, posting back-to-back games in which the offense has scored over thirty points each.
That all flows through DJ. After a season like last year, it should be a sight for Tiger fans to see DJ5 show significant improvements.
Through two games, DJ has thrown for a completion percentage of 67.8, throwing for 441 yards and three touchdowns.
Something significant to note that we did not see last year was his ability to make plays off-script. In these last two games, especially against Furman, DJ has extended plays with his legs and made some unbelievable plays and throws. The two most notable ones are the pitch to Shipley and the scramble drill to Antonio Williams.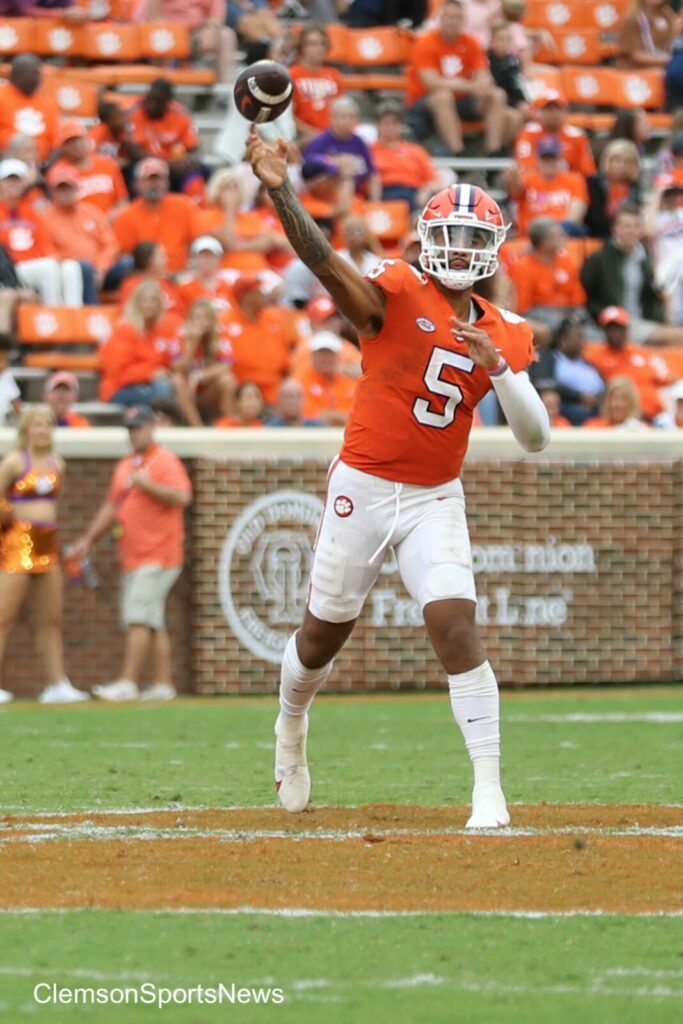 Brandon Streeter had this to say when asked about his quarterback making these sorts of plays.
"Well, a couple of things, one being just confidence in him moving around; we have seen pictures of him escaping the pocket. He has a ton of confidence in that now. You can also see him stand in the pocket and show that he has a lot of strength; he can step up and extend the play for a little longer. Being able to extend plays is a big part of playing the position. If you can do that, you can be more explosive."
These plays can make or break a game, and DJ adding this aspect of the game to his skillset will be a significant factor for the Tigers moving forward as the season continues to progress.\