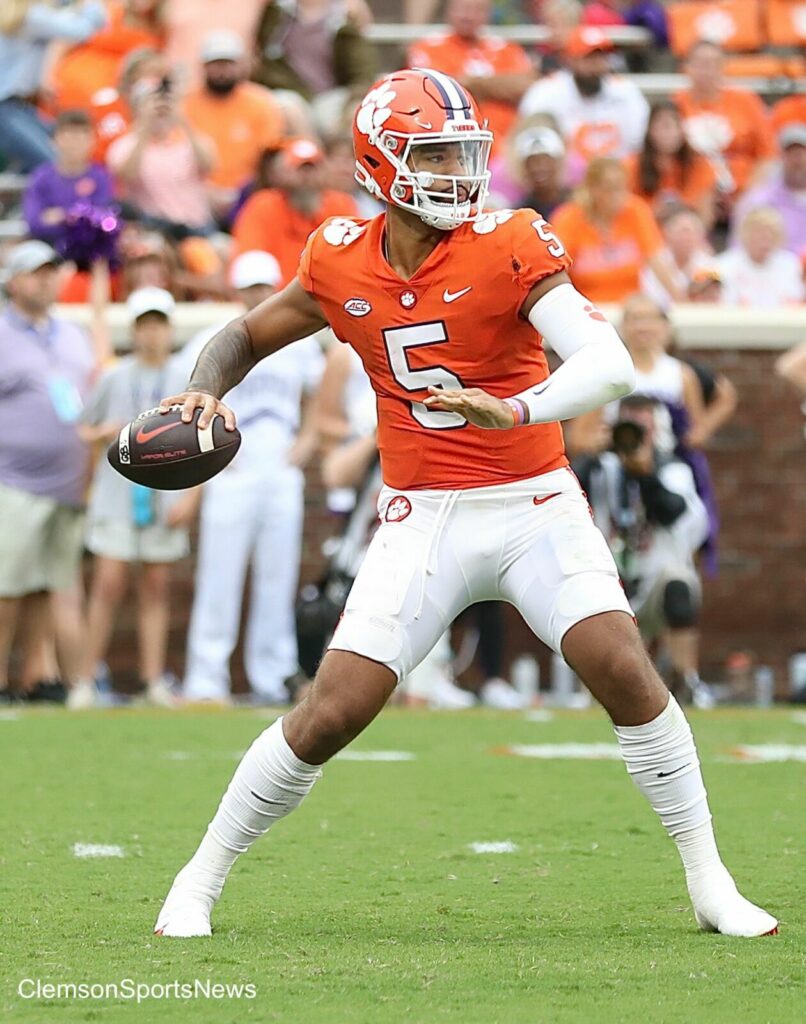 Louisiana Tech
Saturday, the Louisiana Tech Bulldogs pay a visit to Death Valley to take on the #5 Clemson Tigers. It's funny how recent upsets in college football has suddenly made teams like Louisiana Tech upset minded. No offense to LT, but Clemson isn't Notre Dame or Texas A&M.
LT is 1-1 coming into the game, it's really a tale of two games. The Bulldogs lost their opening game to Missouri, 52-24. Totally outmatched talent-wise, LT managed only 8 yards rushing, but threw the ball 46 times, completing 27 for 336 yards while throwing three interceptions and sacked four times. On the other hand, Missouri rushed for 323 yards and passed for 235 yards.
In contrast, last week, they beat Stephen F. Austin 52-17 but their game plan was clearly different. LT rushed for 299 yards, led by RB Marquis Crosby who rushed for 198 yards on only 16 carries. Quarterback Parker McNeil completed 11 of 23 passes for 197 yards and three touchdowns. McNeil, 6-6 224, took over for starter Mathew Downing in the Missouri game after Downing threw three interceptions. McNeil has not proven to be a running threat.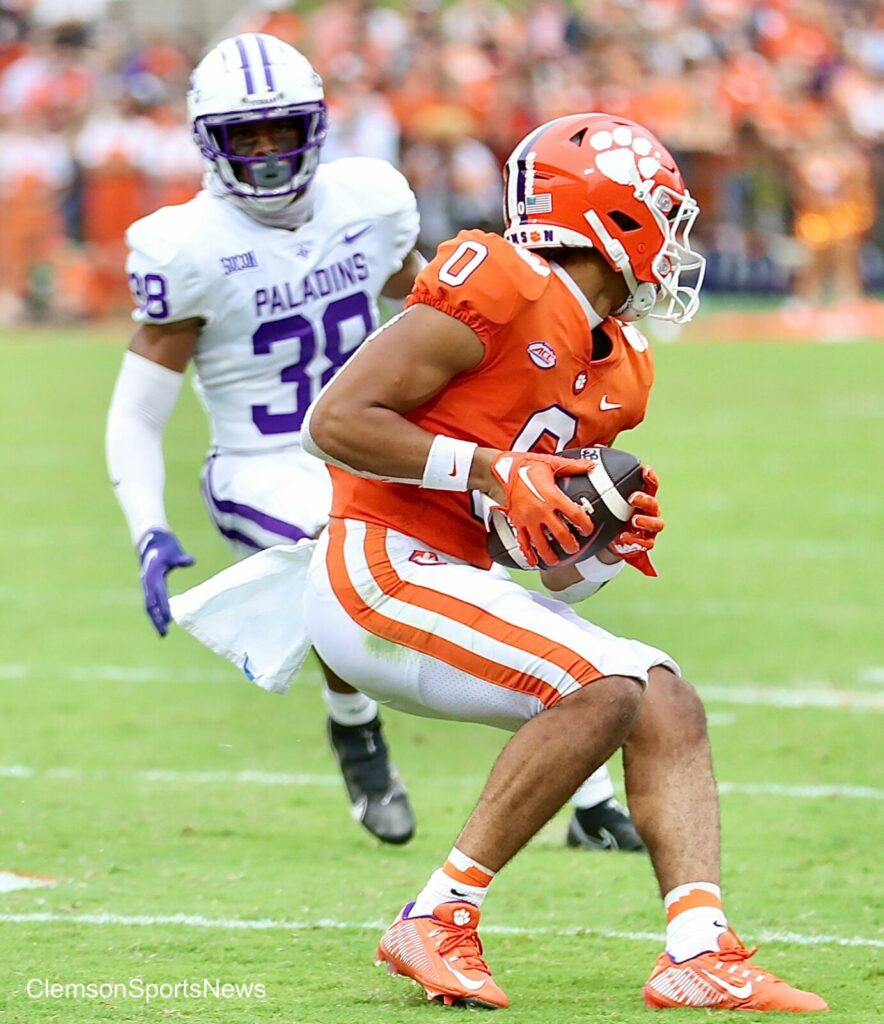 The receiving corps is led by sophomore WR Tre Harris (10 catches for 109 yards) and junior WR Smoke Harris (8 catches for 62 yards). Other threats on the passing game is senior Tight End Griffin Herbert (4 catches for 156 yards and two touchdowns) and freshman WR Cyrus Allen (5 catches for 121 yards and two touchdowns).
Defensively, the Bulldogs allowed Missouri 6 of 12 on 3rd down conversions and gave up 558 total yards, with 323 yards on the ground and five rushing touchdowns. Missouri quarterbacks completed 20 of 30 passes for 235 yards with another TD.
Coach Dabo Swinney was visibly upset with the Tiger defense last week and their efforts against Furman. Ordinarily, the staff gives out "Players of the Week" awards to deserving players. This week, none were given to the defense. Dabo was especially vocal about the lack of effort given by the Tigers and took the blame. "We were not ready, they were not ready. That's on me." Clemson allowed Furman 10-18 a 3rd down conversion rate. This has to be corrected.
This could be one of those games where you don't want to be the opposing team coming into the valley. We would expect the team going through more than just a "Mental Monday" week.
This week will see the debut of freshman WR Adam Randall. There is hope that Randall will give a boost to an improved WR room that needs a jolt. Randall, 6-3 230, is one of the fastest players on the team and is coming off an injury he sustained in the spring before the spring game. His return is much anticipated.
Two defensive linemen, DE Xavier Thomas and DT Tyler Davis, are close to returning to the field. Thomas has missed the first two games while Davis played in the GT game but missed the Furman game. The Tigers are deep on the defensive line but their return would be a boost.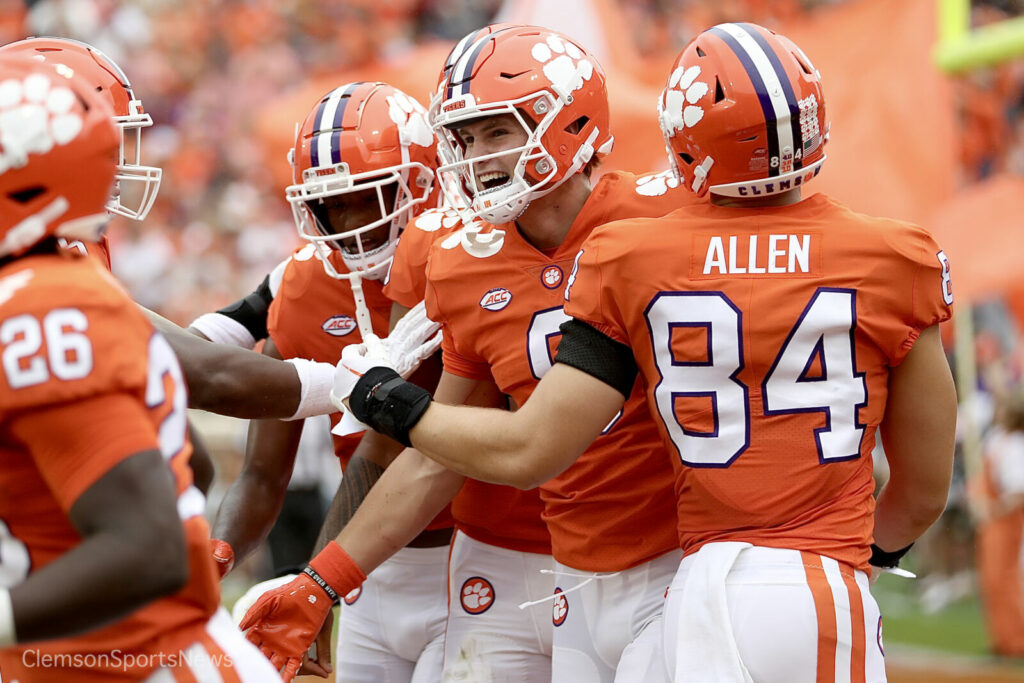 Look for DJ Uiagalelei to continue his upward improvement as the starting quarterback. In two games, DJ has completed 40 of 69 (67.8%) passes for 441 yards, three touchdowns and one interception. His efficiency rating is 144.0.
Running back Will Shipley leads the Clemson rushing attack with 20 carries for 110 yards and four touchdowns. It might not seem like much considering but the Tigers are still working on offensive line chemistry, and this too should improve as Clemson moves forward. The Clemson running attack is due to explode as the Tiger offense is still finding their way.
Basically, the Tigers are looking for a breakout game on both sides of the ball. Look for this team to be more focused as the rest of the nation still believes Clemson is not for real. The truth is, it doesn't matter who Clemson plays, they are going to get that team's best game. This is nothing new.