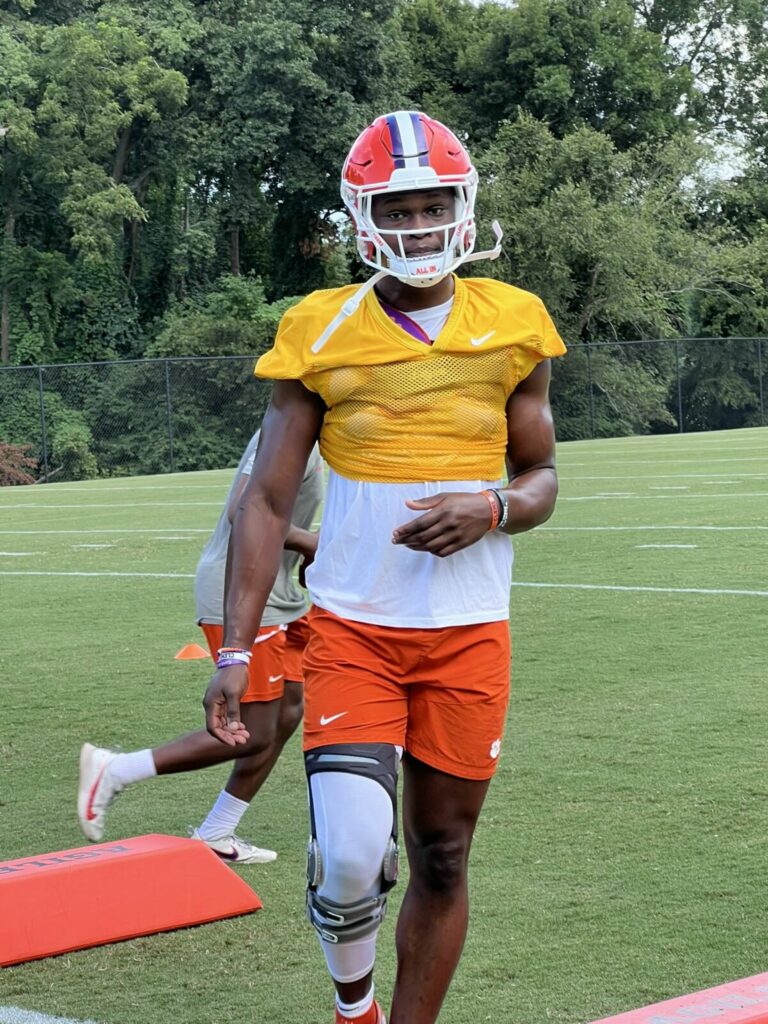 Dabo Swinney On His Freshman Receivers
Clemson's new slate of wide receivers has impressed to start fall camp. Freshman wideouts Cole Turner, Antonio Williams, and Adam Randall received praise from Dabo following Monday's practice.
Freshman receivers coming in and making an impact is not new to the program. Players like Sammy Watkins, Tee Higgins, Justyn Ross, Beaux Collins, and many more made significant contributions right out the gate.
Let's start with Adam Randall, who is currently dealing with a knee injury he suffered in the spring. Dabo Swinney said on Monday that he is "way ahead" of schedule regarding his injury and that we could see him in September. Fans can point to Amari Rodger's recovery as he quickly recovered from what should have been a season-ending injury and got back on the field and contributed in a significant way. Randall also clocked in as the fastest wide receiver at 20 MPH, while rehabbing a considerable injury is undoubtedly impressive.

Cole Turner has also made the most of his start to camp this summer. Dabo had this to say about the standout receiver.
"Cole Tuner…he hasn't dropped a ball. He catches everything. If he touches it, he catches it. He has some of the most natural ball skills and body control. I'm telling you that kid right there is gonna be special."
Another wideout that has strung together consistent days is Antonio Williams. Another big signing within the 2022 class has already made waves in his first couple of practices as a Tiger. Dabo said Williams is a "very smooth, knowledgeable player." The Dutch Fork talent has competed well with the vets of the group and will continue to master the offense as camp rolls along.
When you hear positive things about your freshman skill players, you can't help but get excited about the future of Clemson and what these athletes bring to the table.