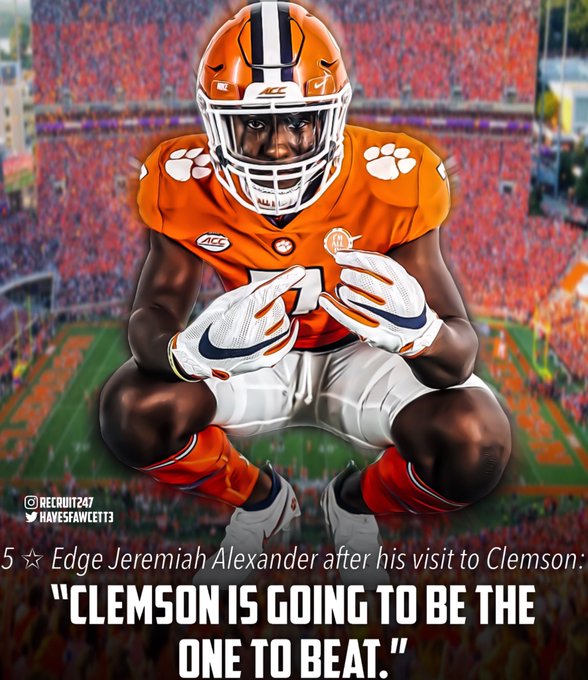 College football recruiting is in full swing. The Clemson Tigers opened up their doors to a very talented group on Tuesday, June 1st.
The opening day saw 5-star Jeremiah Alexander of Alabaster, Alabama, visit the Tigers. Although a heavy Alabama lean, Dabo and staff made a strong impression on Alexander and Clemson will be in serious consideration for his signature. Jaren Karak, considered the #1 player in the state of Kansas (Isaiah Simmons-land) showed up the first day and the Tigers are firmly in this one. Justice Haynes out of Roswell, Georgia, is considered a Georgia lean but with new RB Coach CJ Spiller taking over, Clemson is getting a serious look for this outstanding talent.

The second round of visits saw multiple 5-star talents checking out Clemson and Death Valley. DT Peter Woods, heavy Alabama lean, and DE Malik Bryant were the headliners that included four other 4-star prospects. Woods (34 offers) and Bryant (31) are two of the most sought after defensive players in the country for the 2023 class.