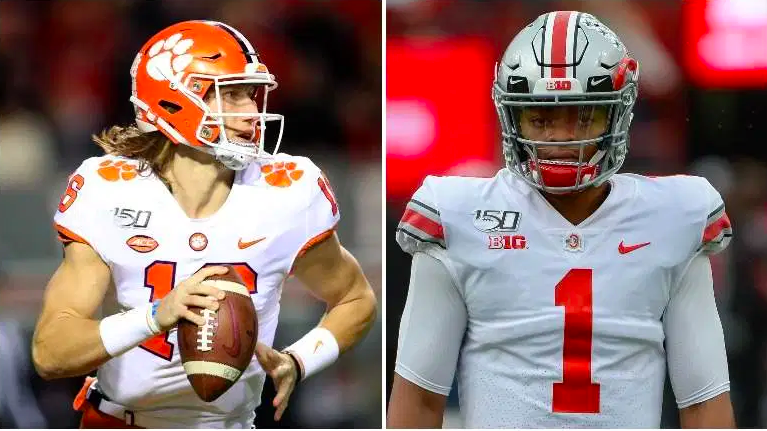 Comparing Quarterbacks – Clemson/Ohio State The Clemson Tigers and the Ohio State Buckeyes will face off on December 28th, and will feature two of the best quarterbacks in college football. Trevor Lawrence and Justin Fields are going to be the keys to victory.
You can ooh and ahh at Justin Fields touchdown to interception ratio: 40 touchdowns to 1 INT, but let's be honest. If you break down the stats between the two quarterbacks based on the last 6 games, it's pretty close to even.
Att-Comp PCT . TDS INT SacksRushing/YDS TDS
Justin Fields 162-9256.8% 18 01460-180 1
Trevor Lawrence 147-11175.5% 20 0 839-220 2
You can't really compare these stats without looking at the team's they played against. Everyone outside of Clemson will point to playing "ranked" opponents Wisconsin twice, Michigan, and Penn State. Notice the trend, over ranked B1G opponents are tougher than what Clemson played. Wisconsin is one dimensional, stop Jonathan Taylor and you've got the game in the bag. Penn State had their freshman starting quarterback go out in the middle of the 2nd quarter with Ohio State ahead 21-0. Up to that point, Sean Clifford was 10-17 for 71 yards and 1 sack. Bring in 2nd string quarterback Will Levis, and he brings them back by running the ball. 2nd string, bringing them back.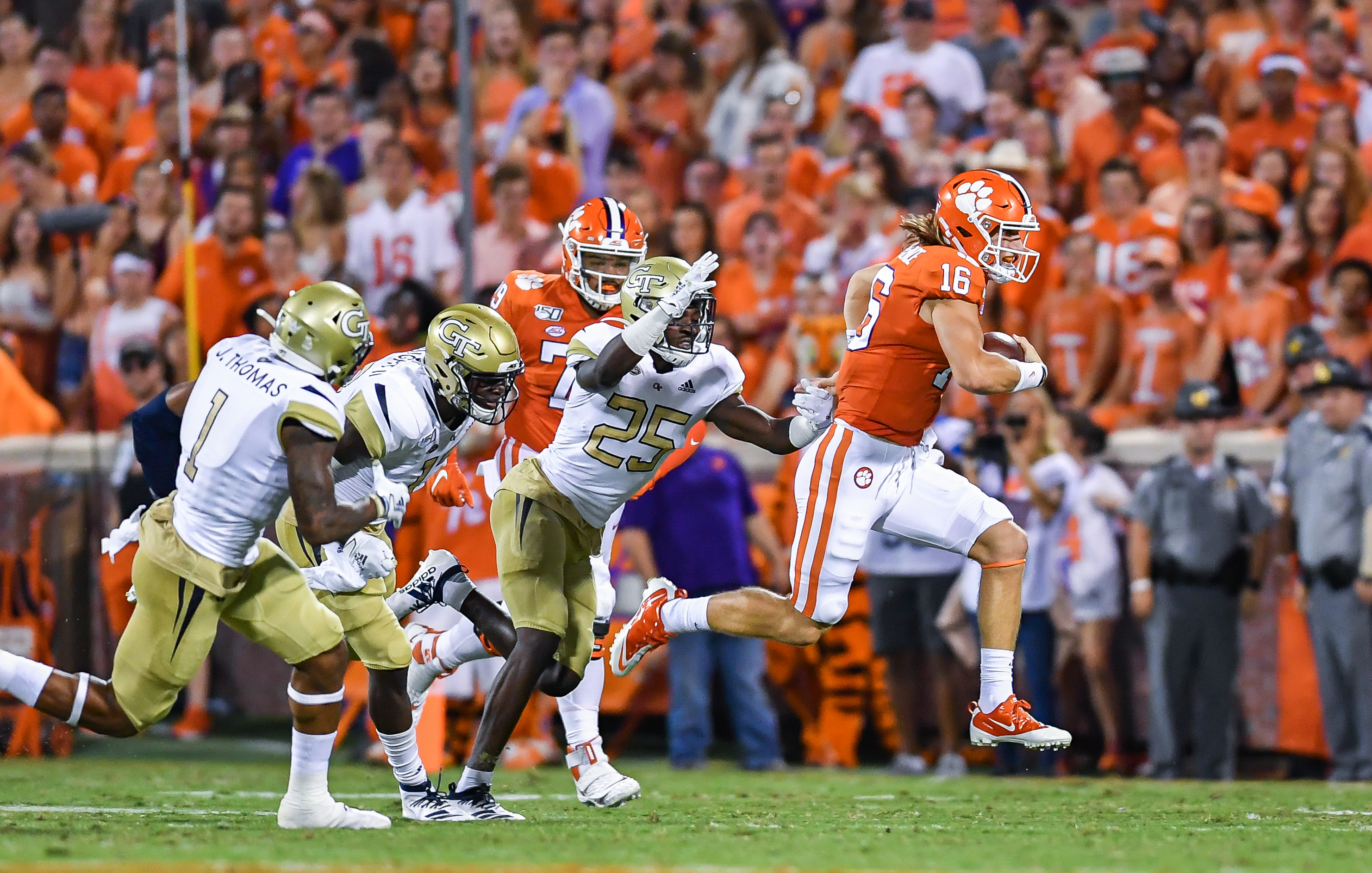 Michigan is ranked 6th in the country in total defense. They are legitimately a very good defensive team. So good, that Ohio State lit them up for 56 points. We can call Michigan a yo yo team. Up and down, but being fair mostly up. The media pundits LOVE to call the ACC a cupcake conference but the B1G is not without easy games. This is the same Michigan team that that only lost three games to teams that had a pulse (Ohio State, Penn State and Wisconsin) to having to go to OT to beat a very bad Army team.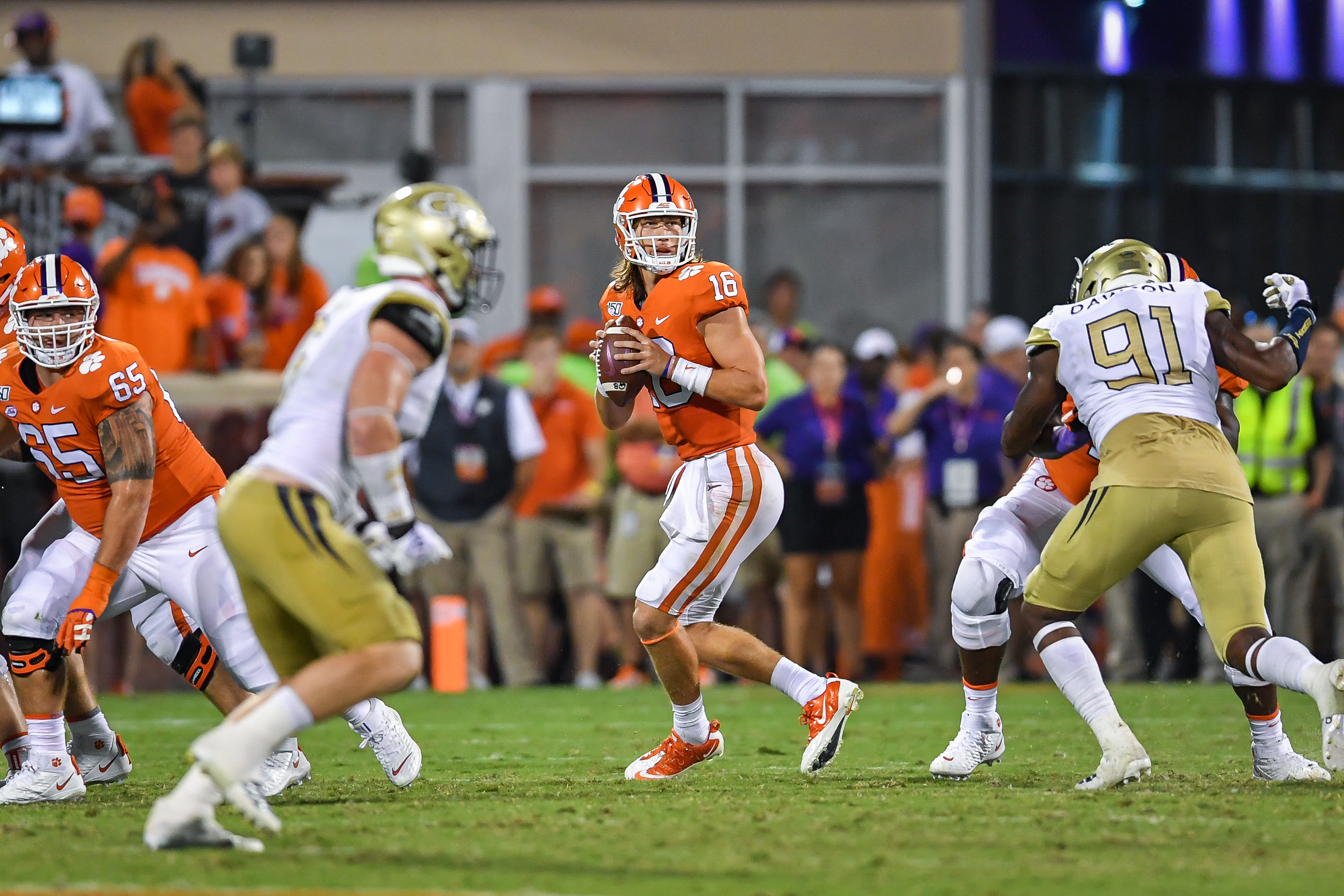 Wait, WHO did Clemson play? Down the stretch, it was BC (bowl bound), Wofford, NCState, Wake Forest (Bowl bound), South Carolina (ok, cupcake) and Virginia (Orange Bowl bound). Is this a tougher last six than what Ohio State played? No, you'd have to have a deep shade of orange glasses to say that. However, you have to look at how these two teams are closing and managing the game. Both teams are 6-0 the last six games. Clemson has outscored their opponents 306-54. Ohio State outscored their last 6 opponents 285-107. Once again, they did play a tougher schedule, but they played against teams Clemson would have rolled. Argue if you want about schedules, but Clemson has won 28 in a row, and that can't be disputed.
So who will come out on top of this duel? Lawrence has been there. He is healthy. He has WRU to throw to. Fields has not been there. He sustained a minor injury last game and is almost healthy. Clemson leads the nation in total defense. Ohio State is right behind them. Lawrence has Travis Etienne to hand off to, Fields has JK Dobbins. This game is going to be a barn burner for sure. Then again, Notre Dame and Alabama fans thought the same thing last year. December 29th, we will all know who won this battle.