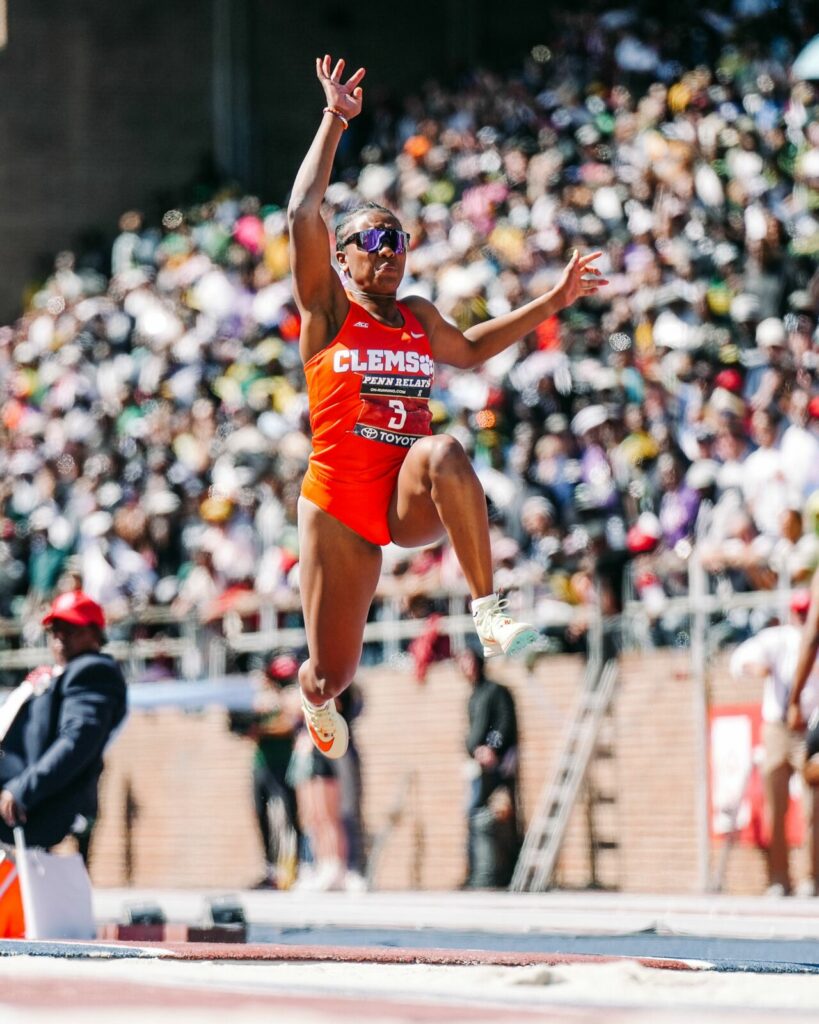 CLEMSON, S.C. — The Clemson track and field program is set to compete in ACC Championships in Durham, N.C. from Thursday, May 12 through Saturday, May 14. The Tigers come into the meet with momentum following two impressive weekends, and are expecting to compete for titles.
"Our goal every year is to win," proclaimed Program Director Mark Elliott. "Both teams are shaping up well and now it's time to execute what we've worked on all year."
The women's team heads into the weekend boasting two athletes at the top of the conference in Harleigh White and Trishauna Hemmings. White's 13.12 meter triple jump stands atop the ACC, while Hemmings's blazing 13.19 second 100 meter hurdle time is the conference's best this season.
The men's 110 meter hurdles trio of Devon Brooks, Giano Roberts and Lafranz Campbell are second, fourth and fifth in the conference, respectively, and will all look to score points for the Tigers. Rojé Stona, Clemson's school-record holder in the discus throw, comes into the meet second in the conference and fourth in the NCAA.
"We need each person to go out there and do their best," said Elliott. "If each person goes out and gives their best performance then we'll add up the scores at the end and see what happens."
The men's team will battle for its first outdoor ACC Championship since 2004, while the women will look to win the conference title for the first time since 2015. The meet will stream on ACCNX on each day.
For all the most up-to-date information regarding Clemson track and field, visit ClemsonTigers.com and follow @ClemsonTrackXC on Twitter and Instagram.