Lakeside Lodge has been offering members of the Clemson community and people all over the country a luxurious place to stay when they visit Clemson. The lakefront condos are sold to people as vacation homes that are available to them year-round. However, when the guest is not present, they are placed into the Lakeside Lodge rental program. This allows Lakeside Lodge to have a hotel-like stay for guests. 
There are several luxury amenities, including a view of Death Valley across the lake, a restaurant, miniature football field, pool and gazebo. All of these things make it the perfect place for Clemson Sports News to host our new live show, airing August 28th at 7 PM.
If you are a fan of ESPN's Saturday morning staple of College Gameday, then Clemson Sports News has something for you. We are proud to announce we will begin our own Clemson Sports News Live Show hosted by the brand new Lakeside Lodge on Hartwell Lake. The show will run the length of football season on Friday nights featuring ESPN Radio Upstate star Mark Sturgis and Clemson Tiger Legend Joe Bostic. The show will run from 7-9 P.M. with live music, everything you need to know about Clemson sports and fan interaction.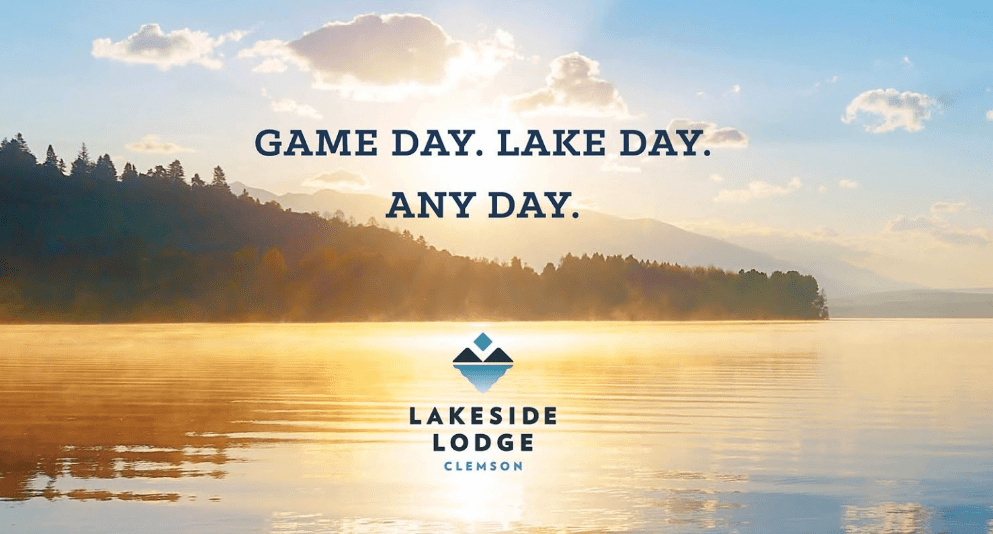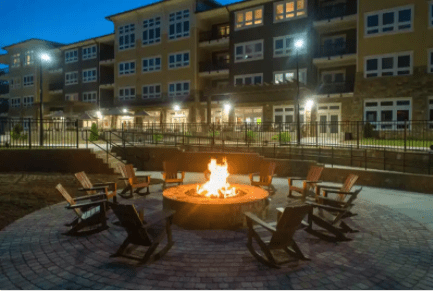 A Clemson Sports News favorite sponsor will also have a booth set up in the ampitheatre where the live show will be set up selling their state-of-the-art Almar sweatshirt. What is the Almar sweatshirt? Well get ready to never forget your mask this Winter, as it is a sweatshirt with a mask built into the neck of the sweater. BYOG will have great deals on their CLEMSON Almar's, perfect for chilly November kickoffs. 
You can find more information on the Almar and BYOG at: https://www.byoggear.com
The Clemson Sports News Live Show has an absolute all-star cast. Mark Sturgis is a three time Palmetto State Broadcaster of the Year and the voice of ESPN Upstate Radio for the previous three years. Joined with him is Clemson offensive line legend, Joe Bostic. Bostic played four seasons with the Tigers in the late 1970's, where he became a two-time All American at guard and went on to play 10 seasons in the NFL.
Joining the two hosts is CSNs' official Correspondent and Spokesperson Cindy Greene. Born in Clemson and a Clemson Alumni, Cindy is a former Clemson Cheerleader and Rally Cat and former Miss Clemson '85 and '86. Cindy is "All IN" … All the time… She will be all over the show site interviewing guest' and just showing us all around the Lakeside Lodge's property and being our very own "Clemson Ambassador"…
Lakeside Lodge owner Leighton Cubbage spoke with Clemson Sports News about his excitement level for Lakeside Lodge and the live show. 
"Our dreams have come true. We have a luxurious property and now have a live show to talk about Clemson Sports where you can sit and see the stadium in the background. We're excited like a freshman coming down the hill for the first time."
Cubbage also spoke wonders about how the new property is doing since the lodge opened in July last month. "We're doing better than we thought. The only problem is we are having people wait to get into our restaurant. The views are magnificent around here and we have a state of the art pool for our guests to enjoy."
Cubbage is a former Clemson Football player and Clemson Alumni from the 1970's. "My hobby is Clemson Football. I love thinking about it and talking about it" said Cubbage. "When I first heard the idea of having the live show here, my heart started to beat really fast."
The live show will feature not just Clemson Football, but all Clemson sports. Team CSN will keep you up to date on all things Clemson with a "College Gameday"esque feel to it.