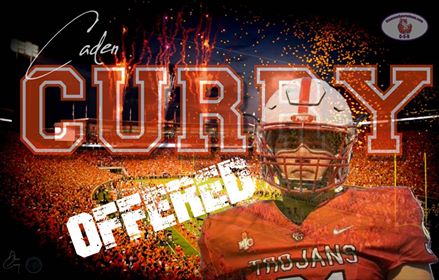 By: Neil Burnett
This past week, Clemson offered one of the top defensive tackles in the 2022 class, Caden Curry out of Greenwood, Indiana. The 6-5 250 lb DT has now picked up 18 offers that include the B1G powers Ohio State and Michigan, as well as national powers Clemson and Alabama. CSN caught up with Curry regarding his recruitment and what's ahead for this talented defensive lineman.

"I'm honored to receive an offer from a top-notch program like Clemson and knowing that not a lot of players get that offer. It feels like a great accomplishment just to get that offer from the tigers."
Being from Indiana, in the midwest, we asked Curry if he had a favorite team growing up and what his parents thought of him leaving the state to play football at the next level.
"To be honest, I didn't have a favorite team growing up, I just watched all the best players play and watched them compete. My parents both played sports growing up and stuck with it from cheerleading to basketball. They just want me to be happy with my decision and play where I want to play."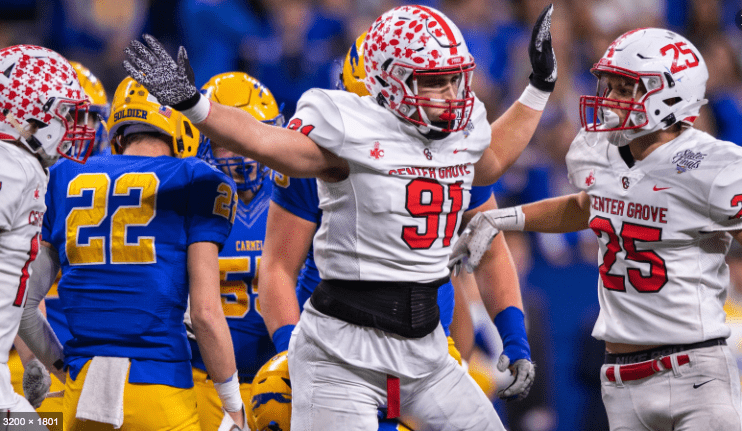 As a rising junior, Curry has two more years to play in high school. With this COVID virus still affecting sports, it's been tough. Hopefully, this thing will get under control and players can start getting back to going to camps and making visits to their favorite schools. Does he have a list of schools he wants to visit first?
"Oh yes. Clemson, Ohio State, Alabama, and Oregon are at the top of my list."
Going into this year, Center Grove high school is pre-season ranked #1 in the state of Indiana.
"We have a game this Friday. We are ranked #1 in the state this year so we are going to prove a point and SHOW we are #1. We are for sure going for a championship run.

At 6-5 250, he has a big enough frame to tack on another 50 lbs or so before taking the next step up to the college level. Curry had an outstanding sophomore season with regards to statistics. He racked up 100 tackles with 26.5 tackles for loss and 10.5 sacks. That's pretty impressive for a sophomore. What kind of player is he going to be at the next level?
"I play fast and with a high motor and never give up on a play. I think I can improve on my moves in getting to the passer faster."

ESPN currently has Curry ranked as the #2 player in the state of Indiana and the 4th best defensive tackle in the 2022 class. CSN reached out to ESPN recruiting analyst Tom Luginbill a regular contributor here at CSN for his thoughts….
"Caden Curry has a nice size/frame with room to continue to fill out and add more mass. He is inconsistent in snap anticipation but possesses some initial explosiveness. Curry demonstrates good strength, good mobility and can redirect and flatten well with solid range. He is a prospect with good physical tools and Power 5/Upper tier ability with continued positive development." — Tom Luginbill, National Recruiting Director, CFB/Analyst, ESPN/ABC.

All of what Luginbill says is true and more. You can't teach aggressiveness, it's a trait and Curry has the "want" to be better. For a defensive tackle to log 100 tackles in a season is unique. Is it the class of high school football he plays in? Is he a big fish in a little pond? Or is he just that good. In his first game last night (August 21), Curry had his team up 42-7 at the half. He had 4 tackles for loss, 2 sacks, a blocked punt, and a returned TD of that blocked punt. Look for Curry to have another banner season. By the end of the season, his offer list will double.
Caden Curry is one of those players that will be high on the list for a lot of schools come 2022. His offer list will grow. He is not from a football rich state like Florida, Georgia, Texas, or California but don't underestimate this big kid from Indiana.