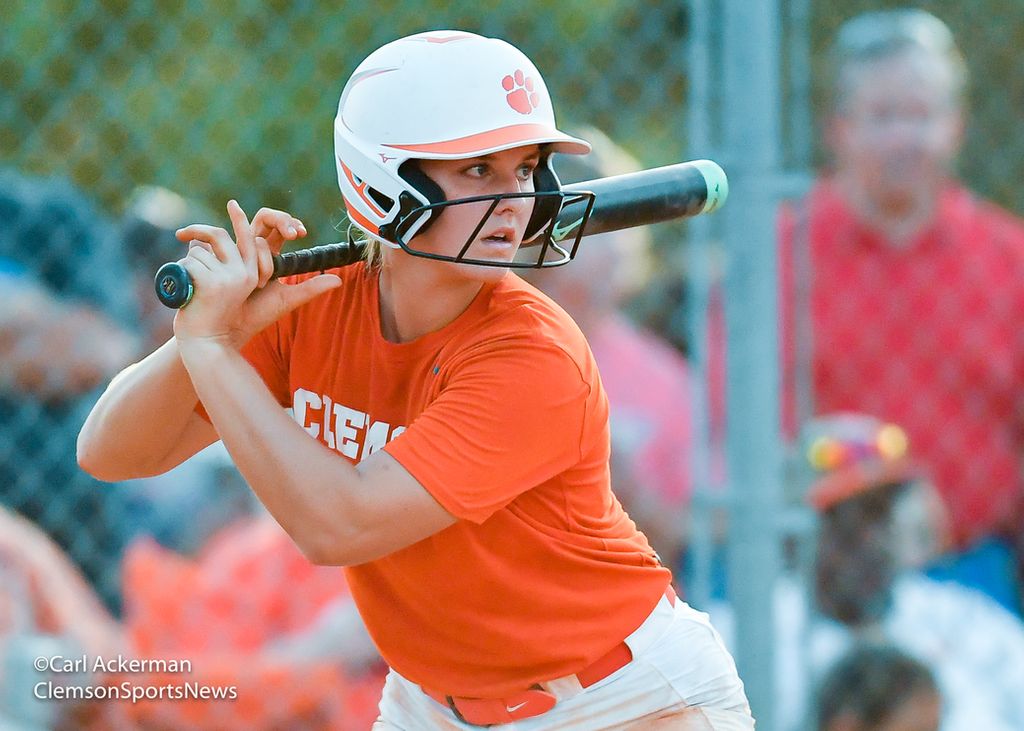 In Case You Missed It
Today is February 7th, and in case you don't know, the Clemson Women's softball team will play their first official regular season game. The tigers will play St. John's at the UCF Softball Complex in Orlando, Florida. Yes, women's softball starts today…..officially.
For years, I would watch women's softball on TV and wonder why Clemson never had a team. It first started when I was living in Hawaii in 2010. I watched this Hawaii team go 50-16 and go to the college world series, only to lose out to perennial powers UCLA and Arizona. From that point on, I started watching every year.
Clemson's first women's team will be led by Coach John Rittman. Rittman recently served as associate head coach at the University of Kansas, joining them after 18 seasons as head coach at Stanford. He also worked on the coaching staff on the US National team for 10 years. Coach Rittman brings a wealth of experience and has been given the task of building a team from the first brick up.
Clemson's first roster is devoid of All-Americans and proven college players. For years, USC had its pick of instate talent when it comes to softball. Hello, Clemson is now in the mix. The first Clemson roster includes four players from SC, two from Virginia, seven from Georgia, two from Alabama, two from NC, and one from Tennessee. Further breakdown shows 12 freshmen, four juniors and only two seniors. As expected, a very young team. Ansley Gilstrap is a speedy infielder that transferred in from USC Upstate, leading the league in stolen bases with 42, and leading her team in runs scored with 40. Senior MK Bonamy transferred from Notre Dame where she was a full time starter at 1st base the last two years. Bonamy, a Hoover, Alabama, native hit a career best .310 in 155 at bats with 48 hits, 8 doubles, 6 homeruns and 44 rbi, helped lead the Irish to a 37-18 record and a birth in the NCAA tournament. She brings much needed experience and leadership to a young Clemson team.
As with any baseball or softball team, pitching is the key to success. So how does Clemson look in that department. Logan Caymol became the first program signee on November 8, 2017. Caymol had originally committed to Tennessee, a time in which Clemson did not have a softball team. When the announcement came, it was a no-brainer. Caymol has the accolades; four time Region Champions in high school, making the All-Region team three times; had a 38-4 record as a pitcher with an era of 1.78; named 5A player of the year.
Emma Whitfield hails from Toccoa, Georgia, and has some solid pitching credentials. Over her career, she posed a 66-27 record, with an era of 1.56 and over 800+ strikeouts. She was named region pitcher of the year three times between 2016-2018. Valerie Cagle is unique in that she was homeschooled and didn't play high school ball but put up impressive numbers on the Hanover Hornets travel team, hitting .525, adding 8 homeruns, and over 57 innings pitched, added 80 strikeouts with an era of 0.00.
The pitching is young and going to take it's lumps in their first season. They will have their share of bad games but will also improve as the year goes on. The talent is there, the college experience is not. It will show at times, but under the leadership of Coach Rittman, they will be exciting to watch as they play more games and improve over the long season.
Offensively, the young tigers will be facing college level pitchers and yes, it does make a difference. Marissa Guimbarda transferred in from Furman. She brings legitimate power to the offense. Guimbarda became the 6th player in Paladin history to be named So Con Player of the Year, batting .348 with a slugging percentage of .754, and 16 homeruns. Where is the rest of the offense coming from? Tiger fans will have to wait and see.
Today is an exciting day for Clemson fans that have wanted a women's team for a long time. Temper the expectations. This team is not going to win every game, they are in the baby steps stage. Twelve of the eighteen roster spots are held by freshmen. Experience matters, it will take Clemson a few years to get it. Be excited about this team, but have patience. It will take time. This team is only going to get better.
Brought to you by: