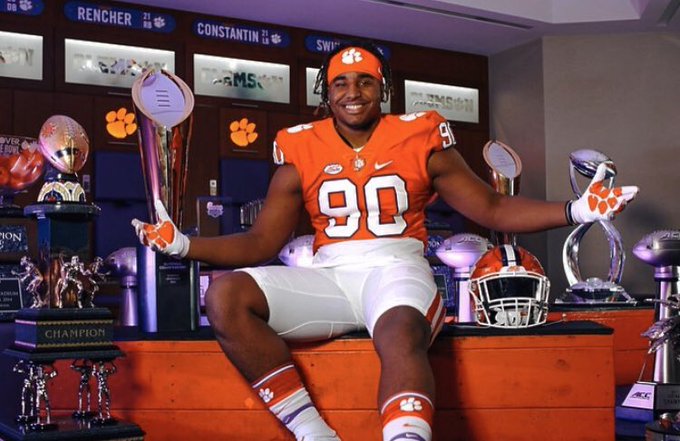 #1 Player in the Nation Commits to Clemson
5-star DE Korey Foreman of Corona, Carlifornia, has committed to Clemson University in a commit-packed weekend. Foreman became the 4th commitment for Clemson and is widely considered the best player in the nation.
Foreman, 6-4 265, currently has 27 offers, but Clemson wins out. Considering he still has another year of high school ball to play, recruiters will still try to persuade him away from Clemson.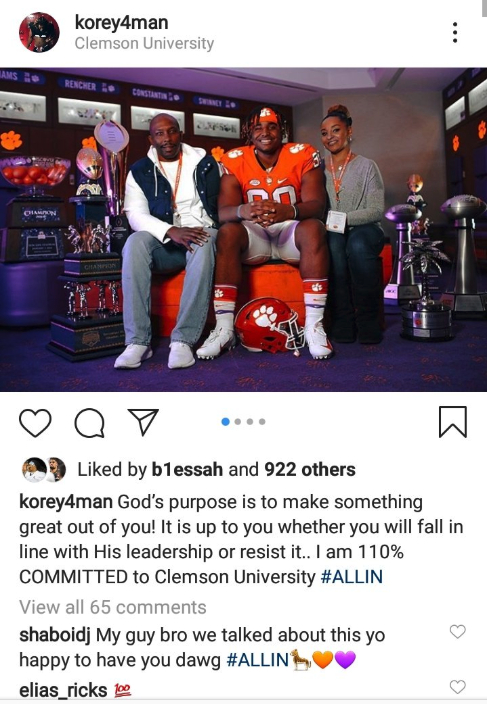 Foreman becomes the 9th commitment for Clemson in the 2021 class, the 3rd on the defensive side of the ball. He had 59 tackles and 12.5 sacks as a junior for Centinnial High School. Foreman led his team to a 9-3 record, finishing 5th in the state. This makes three players committed or playing for Clemson from the state of California. Pipeline?