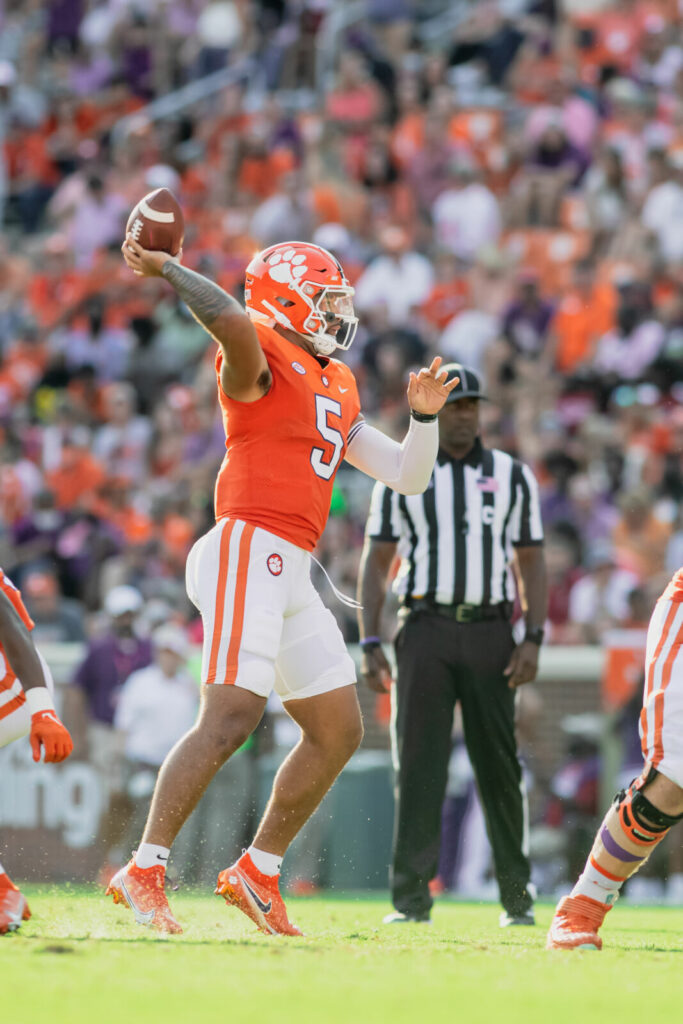 A lot is being made of the quarterback play at Clemson in the first two games. Too many fans are quick to criticize the offense without really looking past the statistics. Tony Elliot has been the offensive coordinator since 2014. In that time, he has had the luxury of having two NFL 1st round draft choices, including the #1 pick in the 2021 NFL draft.
Deshaun Watson and Trevor Lawrence both were tall, talented and mobile quarterbacks that could escape and improvise if the pocket broke down. Watson, 6-3 215, and Lawrence, 6-6 220, were elusive, had quick feet, and could throw on the run to the left or the right. Play calling is play calling, but both of these quarterbacks had the "it" factor.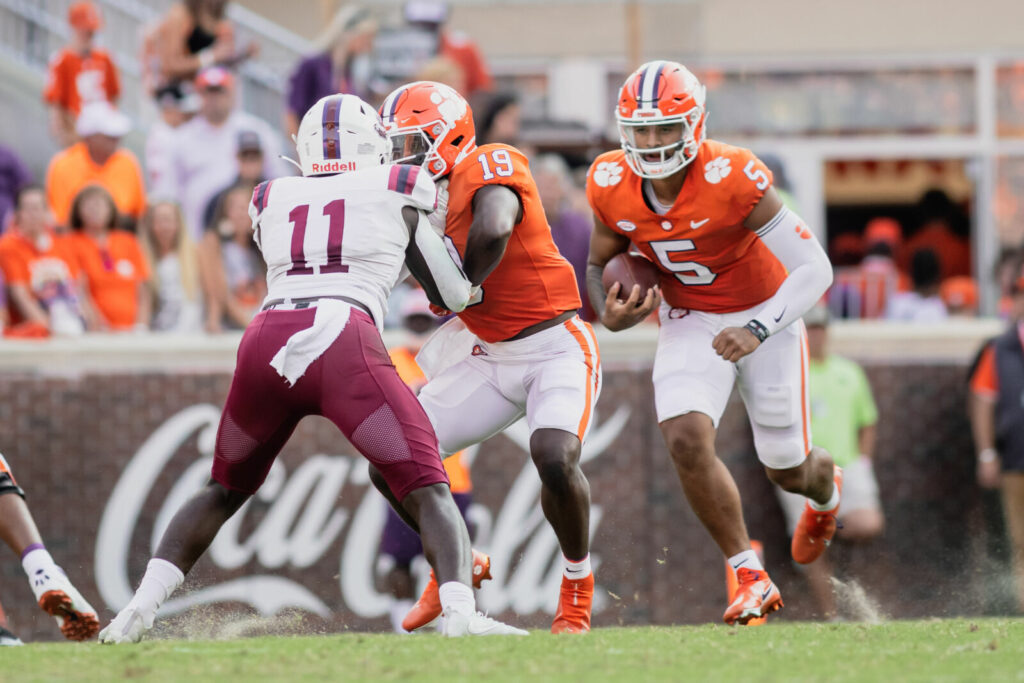 In Watson's freshman year, he didn't start until game 4 of that season. His first action came in the first game against Georgia as Clemson lost 45-21. Ironically, the Tigers first two games in 2014 were against the Georgia Bulldogs and the South Carolina State Bulldogs. The Tigers were 1-1 going into Florida State. They lost to FSU that year in OT, 23-17. It was the next week that Watson got his first start and responded by throwing six touchdown passes and over 400 yards in a 50-35 win. It was off to the races and everyone knows what happened after that.
Trevor Lawrence took a similar path. The Tigers opened up against Furman with Kelly Bryant at starting quarterback. Bryant started the next game against Texas A&M but the writing was on the wall that Lawrence was soon to take over. Once he did, the writing was on the wall.
For six years, play calling for these two mobile quarterbacks seemed easy, we all know being an OC is NOT easy, but with Lawrence and Watson, when things went south in the pocket, they routinely escaped pressure and made things happen. Their size is similar, their speed is similar. Both had good backups in the event of nicks or small injuries, and recently, because of Covid.
DJ Uiagalelei is a different type of quarterback. He is 6-4 250. He has a cannon for an arm. DJ had a year to sit behind the #1 pick in the NFL draft, and got the opportunity to start two games and played outstanding in those two games, but being a full time starter is different.
At some point, Elliott will adjust to Uiagalelei's "cans and cannots". Uiagalelei reminds you of a Ben Roethlisberger, or a Dan Marino, and for you older fans, Dan Fouts. He has the frame to stand in the pocket like a statue and scan for his targets. The instincts to pull it down and escape at the first sign of trouble is a work in progress, but it will get there. Clint Eastwood had a great line in a movie; "Adapt, Improvise, and Overcome." This is exactly what the duo of Elliott-Uiagalelei are shooting for. Both are still working hard to perfect this partnership. The statistics are not always the end all to the play. It's the leadership that goes along with it.
There is pressure on this young man to produce and produce now. The pressure is also on the coaching staff to bring the quarterback along. He has some big shoes to follow, and he knows that. Coach Elliott also is learning this young quarterback. Georgia opened up eyes to a potential weakness. The staff will learn from this and plan accordingly. DJ was sacked 7 times against Georgia and dollars to donuts, he has watched every play to correct that. It's a partnership, one that will grow each game. The time has come to be the next great Clemson quarterback.