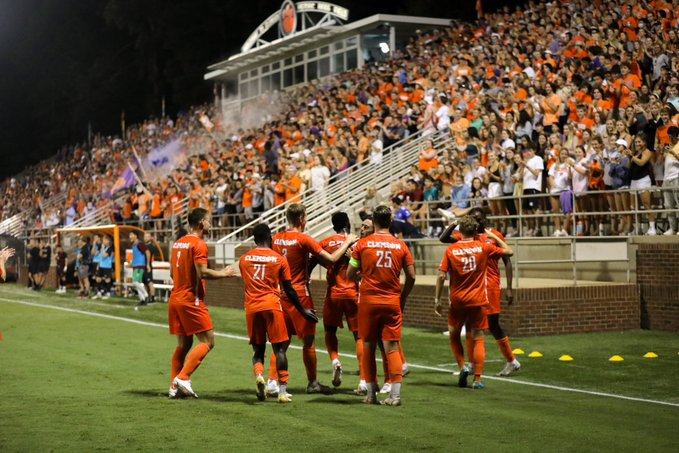 CLEMSON, S.C. — The No. 2 Clemson men's soccer team will take on the Georgia Southern Eagles on Tuesday night at Historic Riggs field. Kickoff for the match is at 7 p.m. and the inter-conference battle will be broadcast on ACCNX.
Clemson will be looking to continue its run of form, as the Tigers have started the season 5-0, outscoring their opponents 17-1 across the four matches. The last time the Tigers opened a season 5-0 was in 2019, when Clemson went eight consecutive matches before dropping a result. Clemson's success has been due in large part to their excellent depth, as the Tigers have played at least 17 players in each of their first five matches.
Starting in net for Clemson will be 3rd team All-ACC goalkeeper George Marks, who would move into a tie for sixth on Clemson's all-time solo shutout leaderboard. The offense has been led by junior forwards Mohamed Seye and Isaiah Reid, whose four goals apiece are tied for most on the team thus far.
For all of the most up-to-date information regarding Clemson men's soccer, be sure to reference clemsontigers.com and follow @ClemsonMSoccer on Twitter.