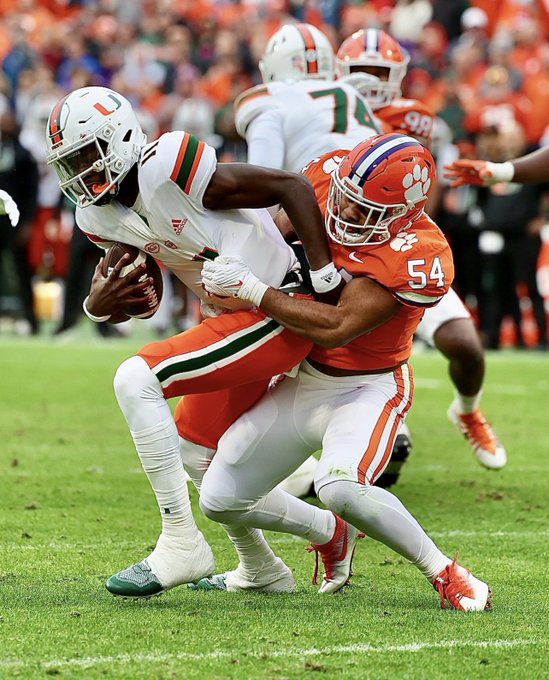 Fact. The Clemson Tigers are ranked #7 in the current AP Poll. Fact. The University of Tennessee just got hammered by a high school team, 63-38. Fact. The University of Tennessee fell four whole spots down to #9. Fact. Tennessee's pass defense is ranked 130th in the country in pass defense, allowing 303 yards per game. Fact. Clemson is ranked 51st allowing 214.
It is still hard to believe that AP voters only dropped Tennessee four spots and remains in the Top 10 in the polls. Will the College Football Playoff committee look this favorably on the Volunteers on Tuesday night? Losing to a 6-4 South Carolina team by 25 points is an embarrassment. Falling only four spots in the polls AFTER this loss just confirms SEC bias in the polls. With the loss of QB Hendon Hooker for the season, the Vols will turn to senior Joe Milton. Milton has completed 23 of 33 passes with six TDs, zero interceptions and only received playing time in blowouts. Lucky for Tennessee, their lone game on the schedule is against SEC powerhouse Vanderbilt. There is no SEC Championship game on the horizon for Tennessee, but they will go to a good bowl Still, is this the resume, with a backup quarterback going forward, of a Top 10 college football team? Only if you're in the SEC.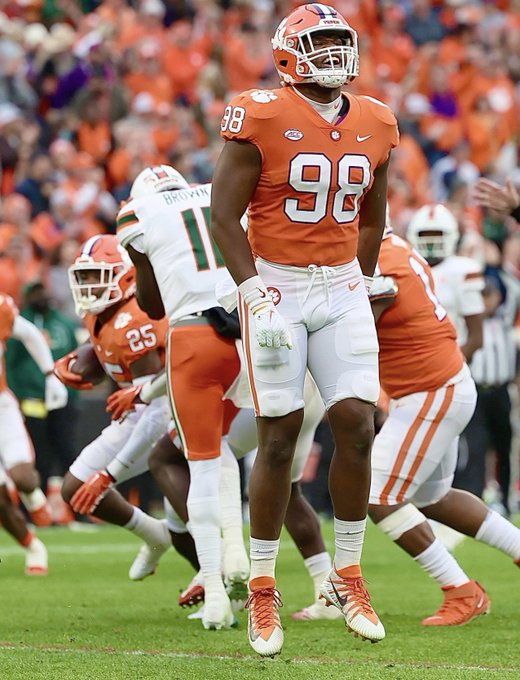 This brings us to the South Carolina Gamecocks. Saturday night was a perfect storm for the hometown USC team. It was a packed house, thousands of inebriated fans waving those white dish towels, thinking it makes for a popular home environment, and then you get the chicken dancing behind a shower curtain, and listening to the 2001 Odyssey like it's something new.
Tennessee came into the game favored by 21.5 points. The Vols were fresh off a 66-24 victory over Missouri, a team that only a few weeks ago, manhandled USC 23-10. This was a recipe for "just show up, USC will not put up a fight, get the win, go home." That didn't happen. It's not that Tennessee was overlooking USC due to their next game, they just simply overlooked the gamecocks and didn't take them seriously. Remember, the week before Florida humiliated usc 38-6, One thing led to another and Tennessee has become the butt end of a LOT of jokes since Saturday night. Social media is pretty much void of Vol fans for a few days, and it opened up to overzealous gamecock fans, and, right on time, they suddenly feel like they will do the same thing to Clemson.
Here are a few more facts. Clemson owns the series, 72-42-4. Fact. Clemson has won 40 straight games at home. Fact. Clemson has won seven games in a row in the series. Fact. Clemson has won by double digits in six of those seven games. Fact. South Carolina is 7-0 in night games this year, 0-4 in day games. Fact. Saturday's game is at 12 noon unless it gets changed between now and then.
Congrats, gamecock fans. You surprised #5 Tennessee on a perfect "Sandstorm" night. Dabo Swinney and the Clemson Tigers will not overlook you.
"It doesn't matter what your records are. It doesn't matter if you're coming off of three big wins in a row or three big losses in a row. This is a game that you can just throw all that stuff out. It's all about this game and not what you've done throughout the year. It's not what you've done last year or whatever or what's coming after this. It's really all about how you play in these four quarters. It's a fun week to get ready for and a game that both teams are gonna put everything they got into finding a way to win," – Dabo Swinney, Clemson head coach.
Fact. USC will not sneak up on Clemson.