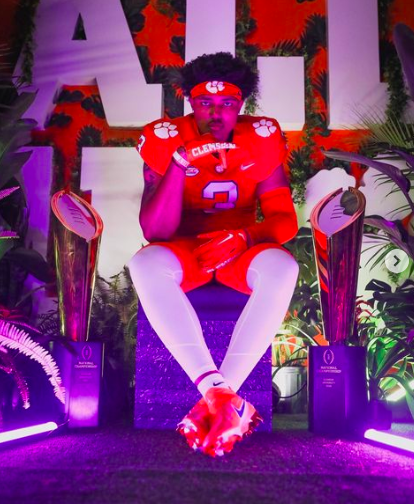 The Clemson Tigers, ranked 7th in the latest AP Poll, picked up their second commitment in two days. 4-star DL Tomarrion Parker gave his pledge to the Tigers today. He is the "one that got away" as it was believed that Penn State and Tennessee were the two schools in contention for his services. Not so. He had previously committed to PSU in June of this year, but changed his mind, and backed off in August.
Parker, 6-4 250, is ranked as the 9th best defensive lineman in the country in the 2023 class. In the last two years, Parker helped lead Central High School in Phenix City, Alabama, to a 23-4 record. He totaled 138 tackles, 39.5 tackles for loss, and had 21.5 sacks.
This talented prospect is the 6th defensive line recruit for the Tigers in the 2023 class. See below his new teammates:

This 2023 defensive line class is the definition
becomes the 22nd commitment in this class and helps the Tigers jump the team they just beat, Miami, to 9th in the Recruiting rankings.
Note of interest: November 24th is the next scheduled commitment date for Clemson prospect WR Tyler Brown of nearby Greenville, SC.