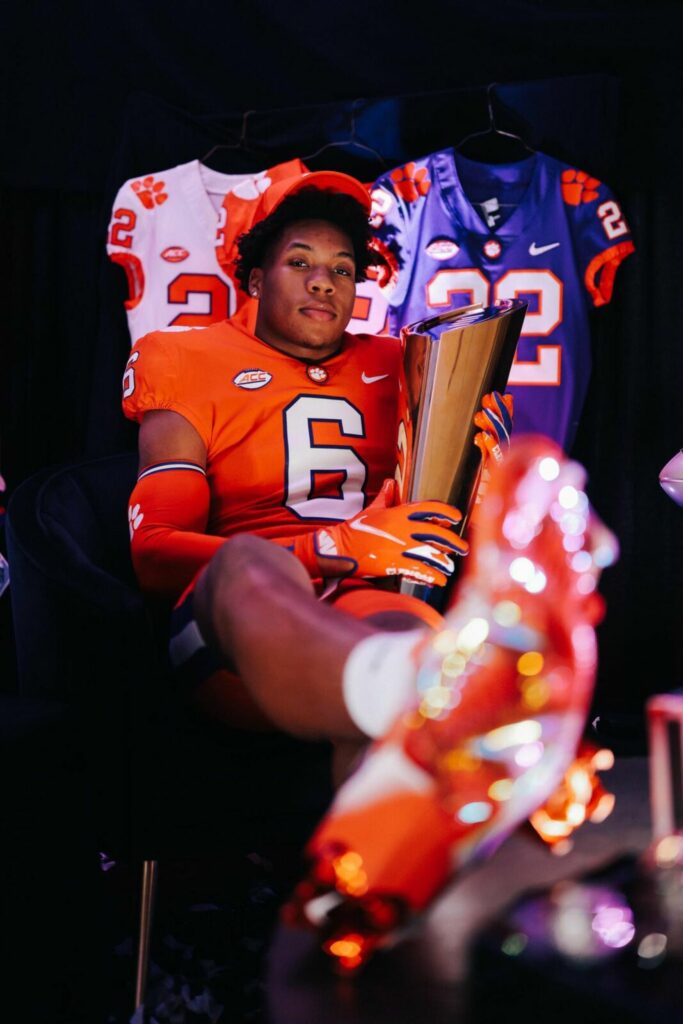 TJ "Bull" Dudley
By: Neil Burnett
The Clemson Tigers set the world on fire recently when they walked into Alabaster, Alabama, and took 5-star DT Peter Woods out from under Nick Saban, something that doesn't happen very often. Bama fans will tell you that Nick didn't offer 5-star QB Christopher Vizzina, which, according to 247, he did not. Nick has so many five-stars on his roster, he can afford to lose one or two every year, just NOT to Clemson.
Another one that got away is 4-star LB TJ "Bull" Dudley out of Montgomery, Alabama. Dudley had actually been crystal balled to Oregon for the longest time, but eventually signed with Clemson. This is one player that is more than ready to make a splash in this new Wes Goodwin defense.
Dudley, 6-3 220, is simply a "tackling machine". As a senior for State Champion Montgomery Catholic Prep in Montgomery, Alabama, Dudley registered 139 tackles, 35 tackles for loss, seven sacks, and six interceptions, returning FOUR for touchdowns. In his junior season, he was in on 126 tackles, 10 tackles for loss, with one sack and one interception.
A lot of fans may have forgotten about "Bull" because he was not in the spring game. He didn't get to Clemson till the summer but keep on the lookout for #26 on defense, not to be confused with #26 taking handoffs out of the backfield, Phil Mafah. Clemson fans are going to be watching Trenton SImpson, Barrett Carter, Jeremiah Trotter, Jr., Keith McGuire, and LaVonta Bentley flying all over the field but take notice when #26 gets in on the action. It's going to be fun to watch.
http://www.hudl.com/video/3/11386257/614665b9b3d2ae0550ff4d8b