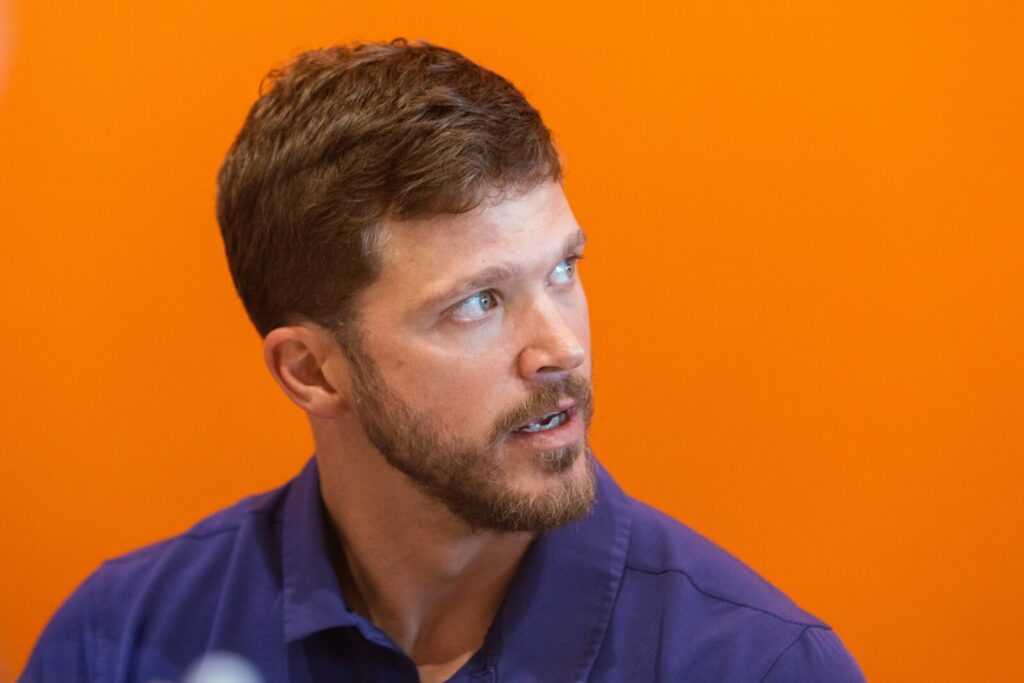 By: Grayson Mann

Clemson's offense last season went through an unbelievable number of changes to their lineup. Whether that cause was injury related or a need in one position, Clemson fans were introduced to many potential playmakers and ones that are looking to make an impact this season. One of those players is wide receiver, Beaux Collins.
 
Beaux came onto the scene in his first one-hundred-yard game against the Louisville Cardinals. Beaux was wide open in the end zone catching a pass from his former high school quarterback, DJ Uiagalelei. DJ and Beaux have an extensive history going back to St. John Bosco in California where they were an unstoppable duo that gave high school coordinators trouble every Friday. Beaux reestablished his connection with DJ, recording six catches for over one hundred yards and his first career touchdown that helped spark what would be a part of a six-game winning streak for Clemson

Wide receivers coach Tyler Grisham was asked about Beaux and what he expects from him in his sophomore season.
 
"I think for him just dominance. Being a guy, we can put to the field or to the boundary, if we need him in the slot, we can put him there as well. For him as well, being a no doubt, I see one-on-one, I'm giving him a shot. We gotta have guys that are gonna compete and go win those 50, 50s. We can say hey man, we have the advantage, go win. I think sheer dominance out there is needed and that's what he expects."
 
Beaux certainly has high expectations for year two of his career at Clemson but has met every challenge that has come his way. The talented wideout will look to pick up right where he left off from last season and make big plays for the Tigers. Beaux has the chance to lead the Tigers back to his home turf in Los Angeles, the site of the national championship.