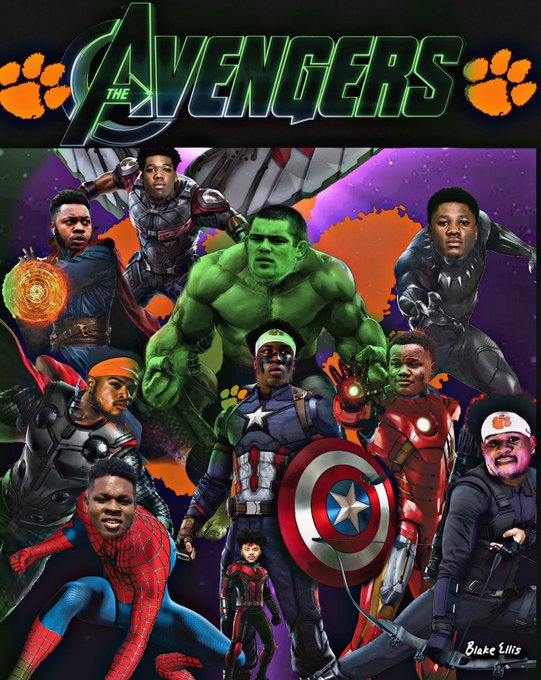 By Neil Burnett
Take a look at this picture. This is the defensive tackle room for the Clemson Tigers. Yes, JUST the defensive tackle group. This is not counting a deep defensive end room, just the tackles. Can you imagine being an offense that has been completely beat down by the likes of Tyler Davis, Bryan Bresee, Ruke Orhorhoro, and going into the 4th quarter and STILL having to deal with the likes of Payton Paige, Tre Williams, Demonte Capehart and Caden Story? Maybe this writer is wearing orange-shaded glasses.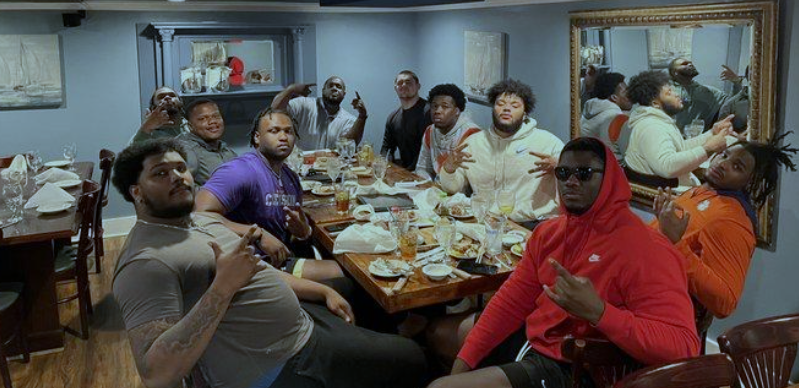 Former Clemson DC Brent Venables left for Oklahoma and took defensive line coach Todd Bates with him. Coach Swinney promoted from within and the pundits went nuts.
"As for the coach, we never had a defense under Riley. We will now under Venables, Bates, Chavis and Valai…..their record speaks for itself."
"Venables is a winner and Todd Bates is one of the best assistants in the country."
"It is also just really exciting that Oklahoma has Brent Venables and Todd Bates recruiting defensive talent to Oklahoma. That is going to be fun."
There are many, many more statements like above. Coach BV had a lot of success at Clemson, and Dabo brought Todd Bates on board from Jacksonville State in 2017. Bates was an assistant coach under head coach John Grass, who ironically, is in his first full season as special assistant for the offense. Jacksonville State pulled off one of the season's upsets with a dramatic 20-17 win at Florida State. Note of interest: former Clemson quarterback Zerrick Cooper threw the game winning touchdown.
Getting back to the defensive tackle room, the talent is overwhelming and new Coach Nick Eason has already made his presence known. Coming in late to the party to the 2022 class, Eason was able to take away 4-star Caden Story out of the grasp of Auburn. How many defensive lineman had Bates brought in for the 2022 class? None. How many DT commitments does Oklahoma currently have in the 2023 class? None. What has Coach Eason done in regards to the 2023 class? 5-star Peter Woods, 4-star Vic Burley, 4-star Stephiylan Green, and 4-star AJ Hoffler.
Yes, the recruiting cycle for 2023 is not over. Yes, Oklahoma will get their fair share. Yes, Brent Venables had a good run at Clemson because he had Clemson type players. No. BV has never run a program. No, BV is not the defensive coordinator for Oklahoma. No, BV has probably never had to oversee an offense or oversee the recruiting for both sides of the ball.
Bottom line, Coach Nick Eason is a Clemson man, knows the Clemson culture, is a former NFL defensive tackle, and understands what it takes to get to the next level. He played 11 seasons in the NFL He coached for eight years in the bigs. At Clemson Media Days, his enthusiasm and excitement over this defensive line group, new OC Wes Goodwin, and the amount of talent on the defense as a whole was obvious. DLU? Maybe.