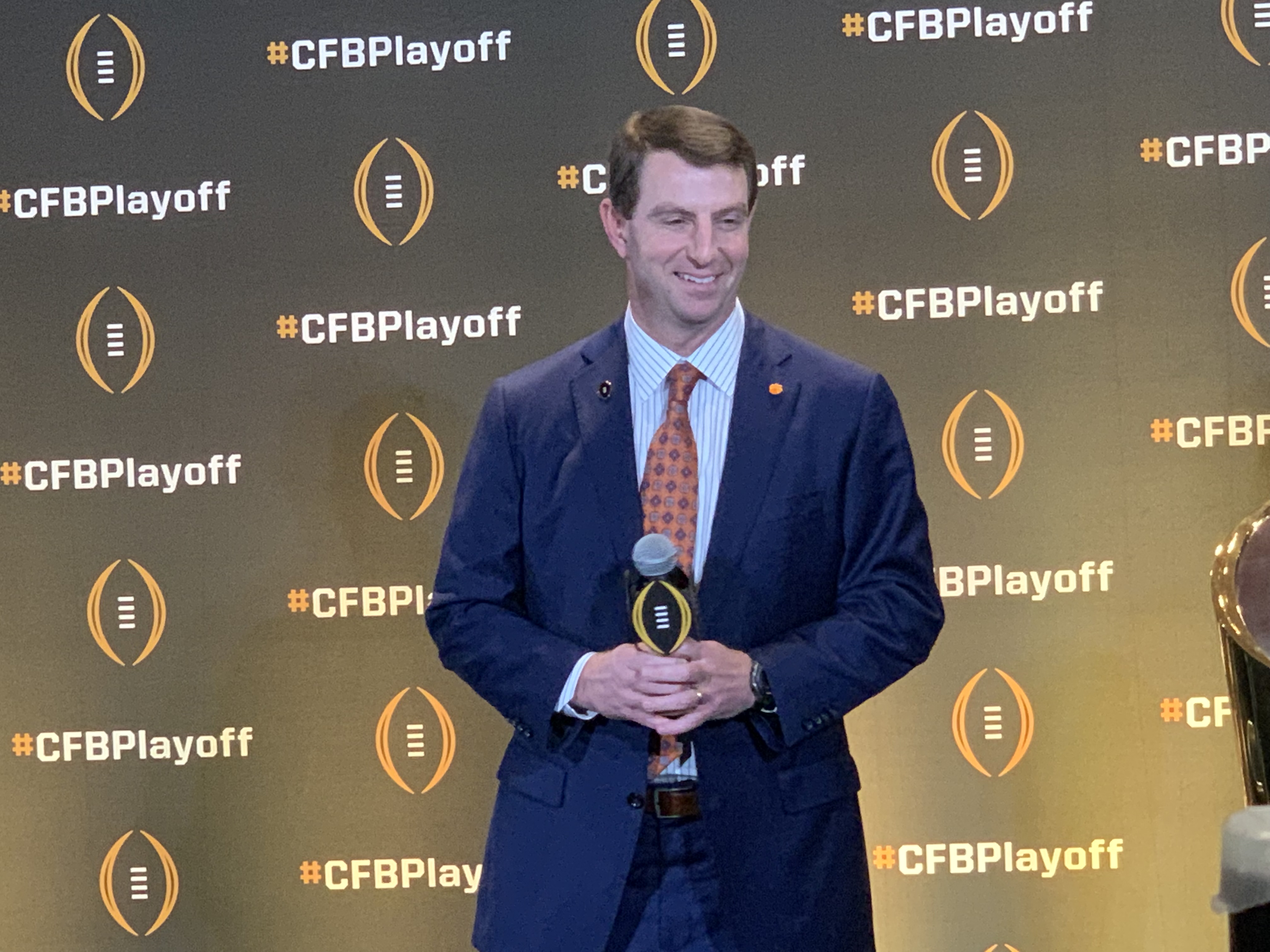 ATLANTA, GA
Clemson Head Coach Dabo Swinney was in Atlanta on Thursday evening to attend the College Football Playoff coaches press conference held by the playoff at the College Football Hall of Fame. All Four of the CFP Finals Coaches were set to be there to speak with the media, but Ohio State Head Coach Ryan Day was late and did not make it in due to issues with delayed travel. Ed Orgeron (LSU) and Lincoln Riley (Oklahoma) joined Swinney on the stage and spoke on the playoffs and their teams and matchups.
The event was the precursor on the evening of College Football's elite players and coaches being awarded and celebrated at the ESPN College Football Awards.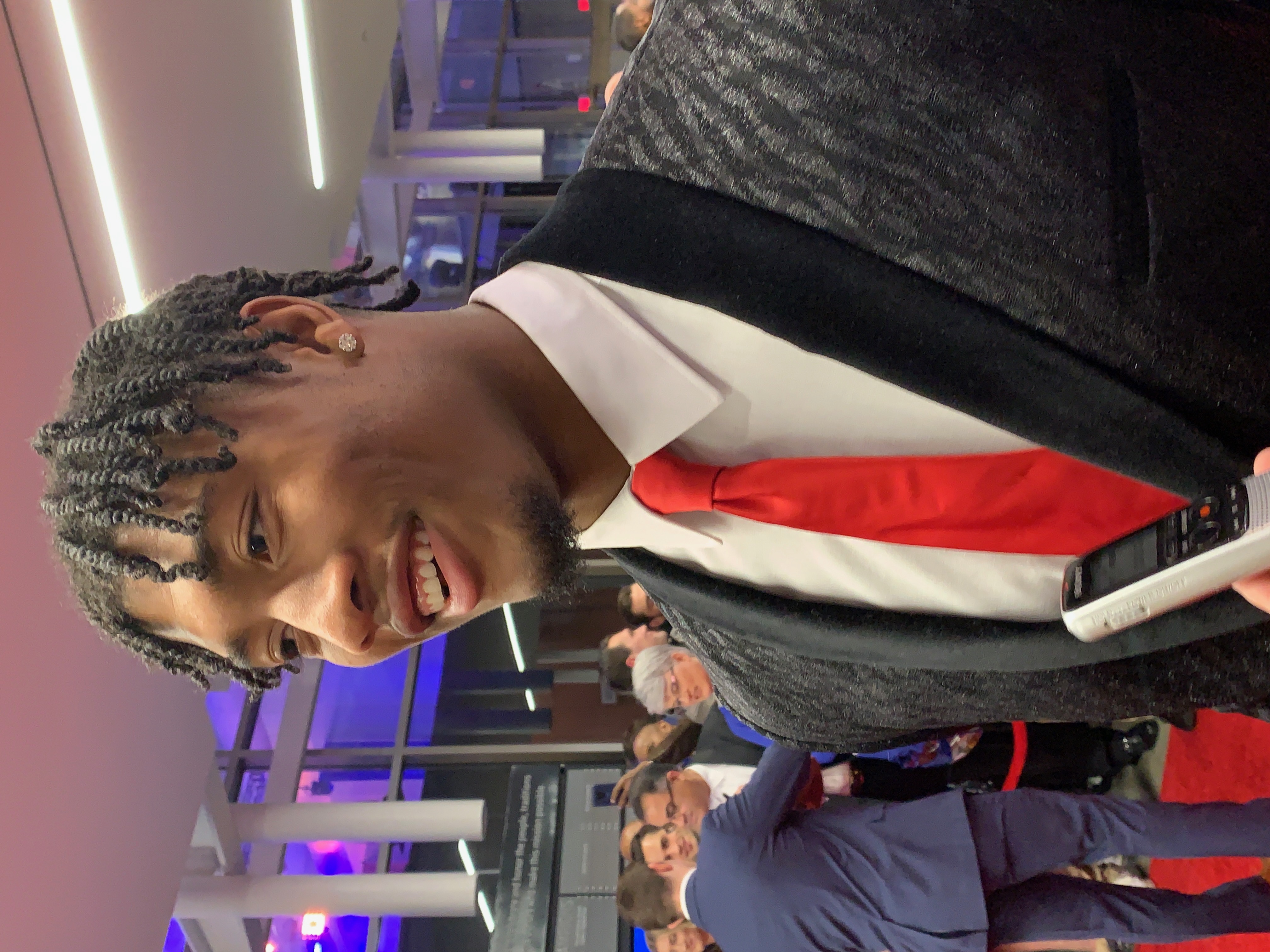 The Tiger's very own Isiah Simmons was a star on the Red Carpet and was a big hit with the fans and the media alike. See here the Entire Press Conference and Isiah Simmons on the Red Carpet.