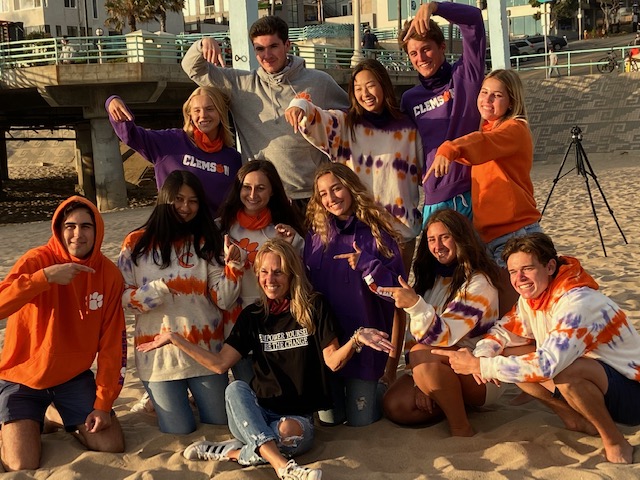 The Almar
By: Darby Childress
"Empower yourself. Be the change." That is the motto the Allison, Maria, and Ali chose to stand by when creating the Almar. After COVID-19 wreaked havoc on Allison's small business, she had to figure out what she was going to do to support her family, as a single mother trying to raise her children, and put them through college. When her close friend Maria, who runs a screen printing company, reached out to her saying "us women need to stick together", and they began making masks for colligate teams. While visiting a local grocery store Allison's son realized he had forgotten his mask and turned to her and said "Mom you have got to figure something out. You're creative, you can figure something out". After that Allison began researching and realized the most popular clothing items are hoodies.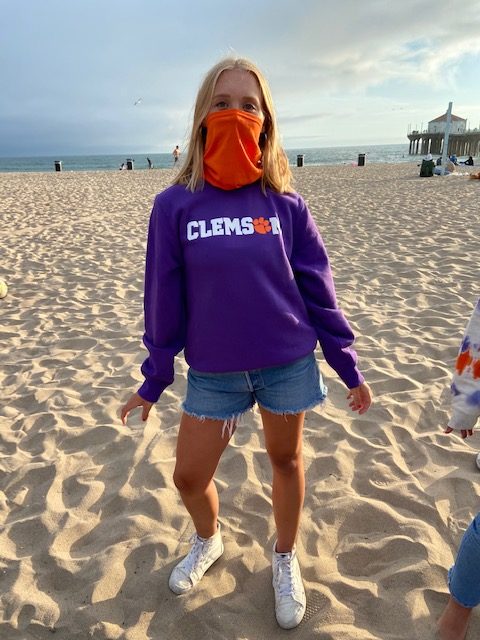 That is when inspiration struck. She began sketching and came up with the concept for the Almar, a hoodie that has a mask sewn in. No longer will people have to remember to grab their masks on the way out the door, or deal with the irritation and soreness that comes with having to wear a standard mask for long periods of time. She showed her idea to Maria and realized that it was the perfect solution to everyone's problems.
With two patents on the Almar pending, Maria and Allison became partners in this business. With the help of Ali, a student at the University of Oregon, and Allison's intern, they began doing virtual focus groups with college students, getting their opinions on the Almar, and it seemed to be a universal consensus that this was a product that is comfortable, efficient, and exactly what they needed. With licenses to create the Almar for nineteen different universities, Allison, Maria, and Ali took an awful situation and made something positive out of it. They "brought their own guts", and did not allow the horrible situation we are all facing to cripple them or use it as an excuse to give up.
They empowered themselves and decided to be the change. In a society where many of us fail to think outwardly about what is best for everyone else, they realized that they could make something that benefits everyone. "Turning this new normal into a lifestyle. Embracing it because this is our new normal, who knows how long it is going to last, but if we embrace it and enjoy what you're wearing, and knowing you're doing good for you and others it changes your whole mindset." That is what the Almar means to Ali, taking a bad situation and making it something you can enjoy while knowing that you are protecting the people around you. The Almar is the first of its kind and can be purchased in the Clemson Sports News Team Store, right here on our website, or at byoggear.com . Empower yourself. Be the change. Wear Almar.