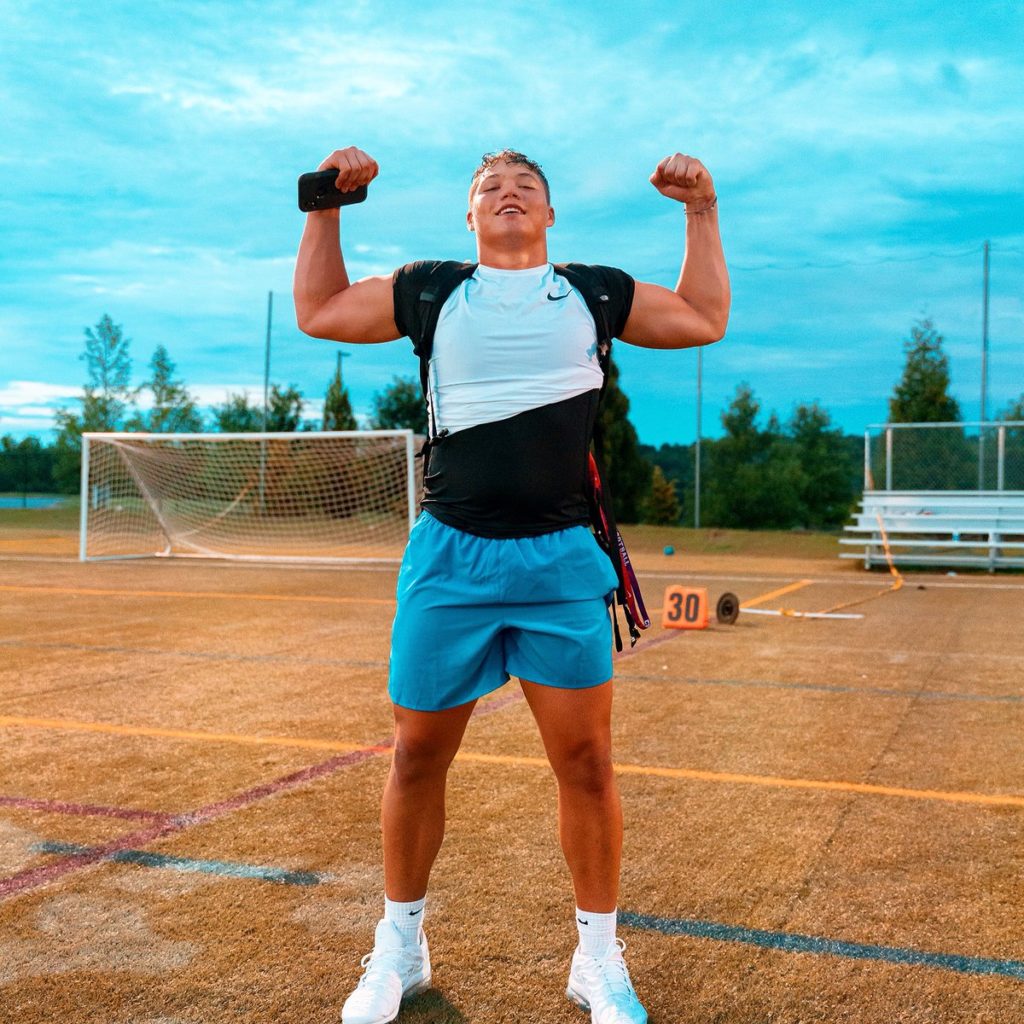 Chase Simmons: King of the Jungle
By Makenna Biehl
Class of 2021 Chase Simmons is going into his senior high school season with insane energy. The 6'4" and 240-pound defensive end has been putting in all the work necessary to have a successful senior season at North Myrtle Beach High School. Simmons has been using his time during the coronavirus pandemic in the weight room and making sure he is eating right in order to get to the weight and strength he desires. "I had to step my game up in the weight room and eat eight to ten thousand calories a day in order to compete at the level I want to perform at in college. Being able to put on the muscle and weight that I did, and increase my speed all in the same process has given me the ability to perform at a higher level on the field," said Simmons.

Coronavirus has made it difficult for Simmons to check out schools; however, he got the chance to take an unofficial visit to Wingate. Simmons said, "I loved the facility and the coaching staff. It was a great opportunity due to the fact that it was my first unofficial visit, so I definitely got a taste of how the whole visiting process works as far as future visits." He has also expressed his significant interest in Clemson after attending camp last year and creating a liking for the program.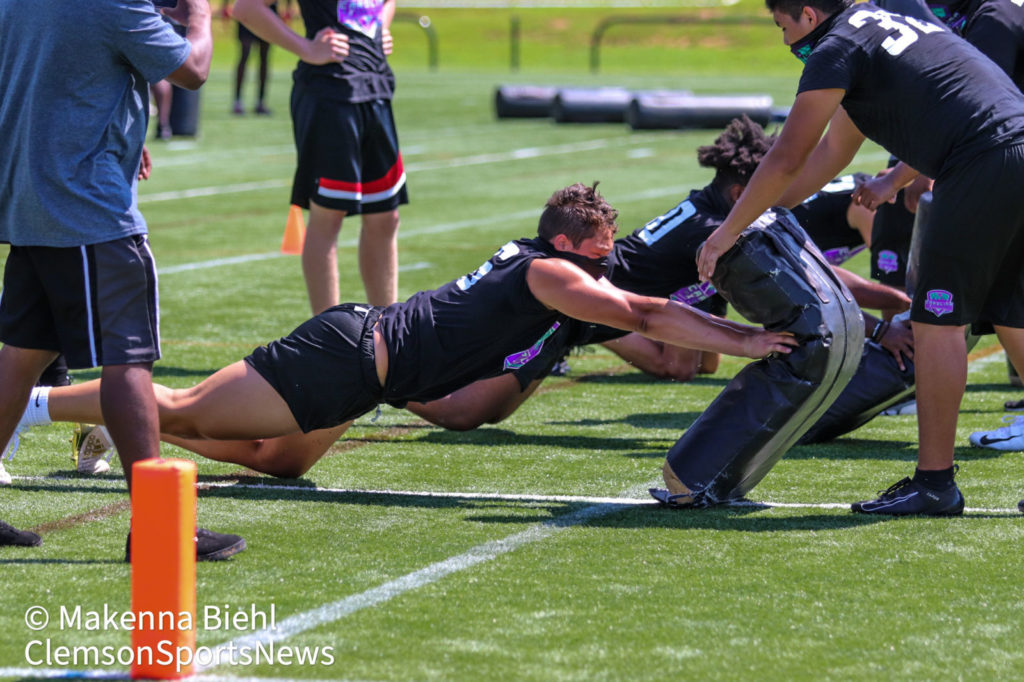 Simmons has most recently showcased his talent at the Carolina eXperience Prep Football Showcase. He has a motor to him that he most closely compares to JJ Watt. "He's a great role model on and off the field, has a motor that no one wants to go against, and is ruthless when he steps on the field," said Simmons.

    His motor and power on the field have helped contribute to the nickname he has picked up, "King of the Jungle." The name was given to him for his ability to turn people's heads and shock them with his skill. Simmons explained, "The Lion is fearless and ready to take on anything that comes its way. That's how I represent myself because I know I'm the king of my jungle, but more importantly, I know the real King of Kings and Lord of Lords, and that's who I give the glory for my accomplishments daily."