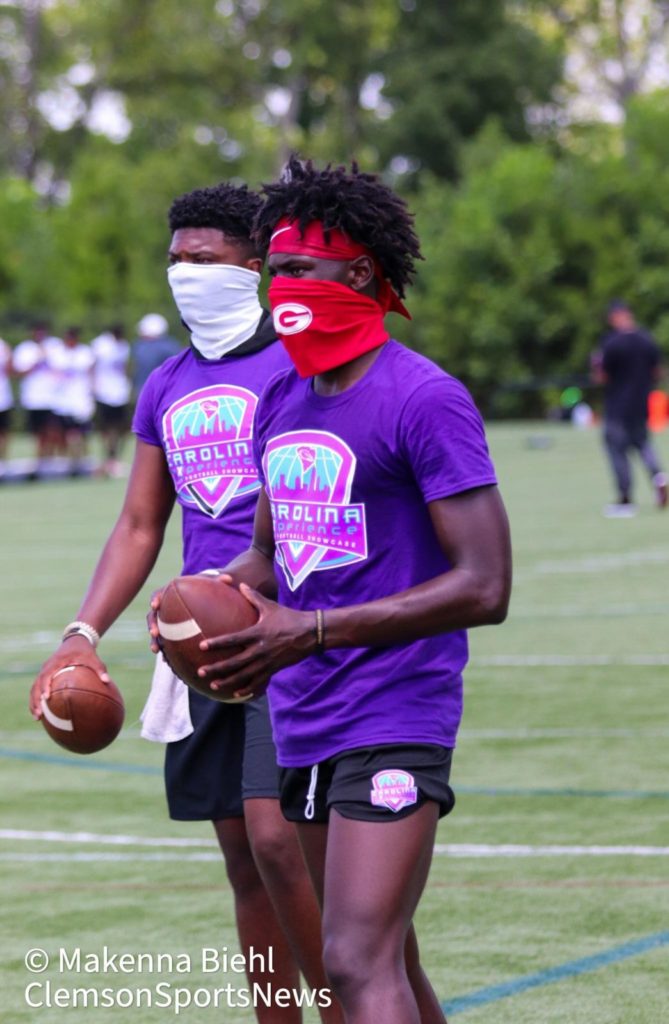 Prometheus Franklin II
Greatness. What defines true greatness in an athlete? Most coaches would say it is a combination of raw talent, handwork, dedication, and being coachable. We here at Clemson Sports News had the pleasure of attending the Carolina eXperience Prep Football Showcase, in Charlotte, North Carolina on July 31, 2020. While we were there, we had the opportunity to watch some amazing young athletes showoff the results of the hard work, and a few caught our eyes. Prometheus Franklin II, a sophomore quarterback at Greenville High School, was in attendance and gave us some insight as to what he was looking forward to at the event: "I'm looking to show out, show what I can do on the field as far as my skills and my footwork, showing the best quarterback I can be".
We asked about his future, and what a school was going to get if they choose to sign him and he stated they will get "A leader. Somebody who can lead a group, a vocal leader, and a great quarterback. There is so much I can provide for a team and a program" if given the chance.
Athletes at all levels are more than just players on a team, they are role models to younger athletes. Many try to model their gameplay off of those they look up to. Prometheus stated that his role models are: "Deshaun Watson, the way he breaks through tackles. Aaron Rodgers also, that he can throw deep and 'come in clutch'"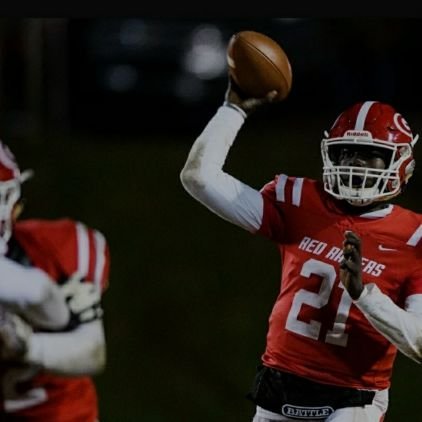 This year has been difficult for everyone amidst the COVID-19 pandemic. Many athletes have faced challenges in being able to continue their training. When asked how he has been affected by the Coronavirus he stated- "It affected my family and me, not being able to go to school really
affected us, not being able to have hands-on learning, and recruitment wise coaches not being able to contact us, following the NCAA rules. So it really affected us but we got to be at camp today so I get to show what I got".
Getting back to "normal" is what everyone has been looking forward to. The norm for these athletes is being able to play football. Under the assumption that they will get to have a football season this year, Prometheus told us that he is looking forward to "winning a ring, I have to get a ring this year at Greenville High School. We've got some good players coming in this year. We've got Collin Sadler, offensive tackle, so we're going to be stacked this year".
Lots of talent was showcased at this year's camp. Prometheus showed a lot of hard work, dedication, and love for the sport he plays. Given that we get to see high school football in some shape or form this season, he will likely be one to stand out amongst his team.