By: Zachary Wagner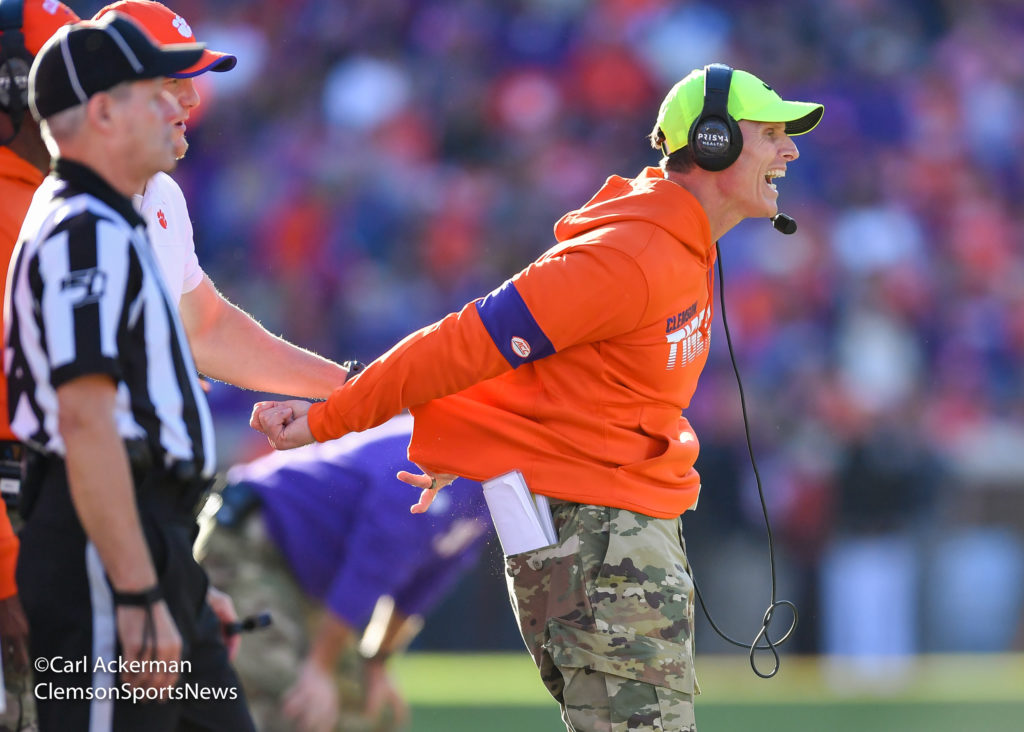 Since Brent Venables joined the Clemson staff in 2012, the Tiger defense has been one word: dominant. Alongside Head Coach Dabo Swinney, Venables' defense has helped Clemson to a 101-12 record in eight seasons. Venables has produced 29 NFL draft picks on the defensive side of the ball for Clemson since 2012. Venables is a core part of the Tigers success over the course of the last five years, including five straight trips to the College Football Playoffs and two National Championships. 
Since the CPF took over the BCS system in 2014, Clemson has been in the top 10 for team defense all six years of the CFP. In 2019, the Tiger defense did not allow a team to put up over 300 total yards of offense until the ACC Championship game against a strong Virgina team. The Tigers held the ACC's leading offense of Wake Forest to 157 total yards on senior day inside of Memorial Stadium in a 52-3 romping of the Demon Deacons.
So what makes Venables so dominant at Clemson. How does a guy that has to retool his defense every year after producing multiple draft picks continue to lead the ACC in defense and help Clemson to the CFP year after year?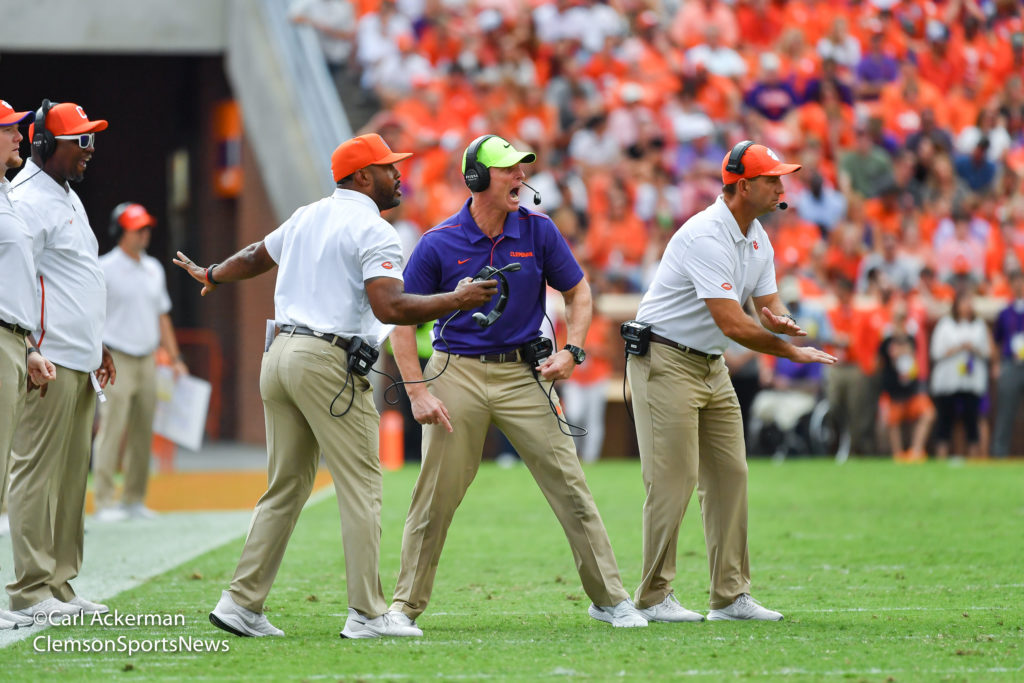 "Brent is intense, passionate, and relentless. He makes it a daily pursuit to be great." Said Coach Swinney about his defensive coordinator. "He coaches with great attention to detail to get the best out of his players each and every day."
In 2019, Venables had his toughest challenge of replacing "the Power Rangers", the group of defensive lineman Clelin Ferrell, Austin Bryant, Christian Wilkins and Dexter Lawrence. Not only did Venables defense improve, holding opponents to 290 yards a game, Venables shaped his defense into a top-20 rush defense.
The emergence of Clemsons back seven last year was a beautiful sight for Tiger fans. Isaiah Simmons flew around the field like a man on a mission, A.J. Terell and K'Von Wallace locked opponents passing game up, and Tanner Muse was a wrecking ball on opponents in the back field. When Clemson had it's first team defense on the field last year, which they usually came off around the middle of the third quarter thanks to blow out scores, the first teamers had a statistically speaking historical year. Every week it seemed as if Venables had been in the other teams huddles and knew what play was coming next.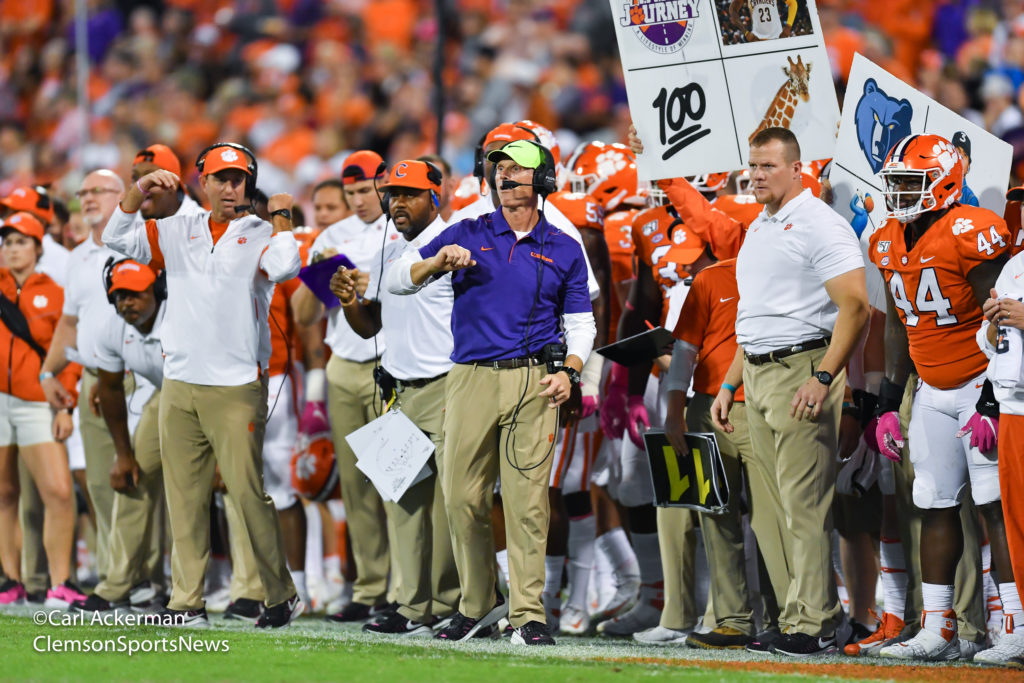 With big names coming in like Bryan Bresee and Myles Murphy, Tiger fans can expect to continue to be dominant on the defensive side of the football. Tiger fans can also expect to see the fiery, purple wearing Venables on the sidelines on fall Saturday afternoons this year, but with social distancing, will his "pull back coach" be able to keep close enough to Venables to keep him from getting a flag thrown on the sidelines? We will find out on September 3rd as the Tigers head to Georgia Tech to take on the Yellow Jackets to open the 2020 Football season.