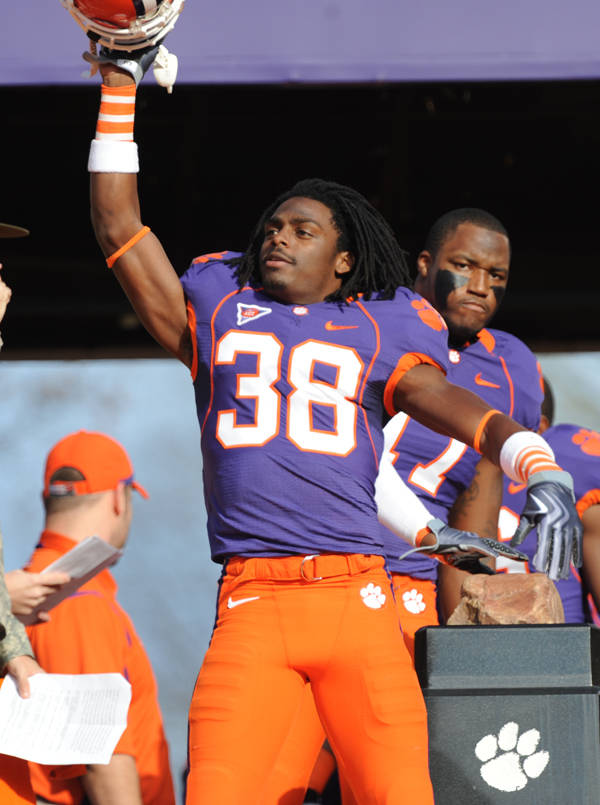 By: Darby Childress
Many are hard-pressed to remember a time before Dabo Swinney came to Clemson. Forgetting some of the greats Clemson had before his era. One of those greats came to Clemson on a whim. Chris Chancellor was born in Miami, Florida, and attended Miami Edison Senior High School where he was a defensive back. He planned to attend Florida State University and had been "dodging Clemson" as he put it. That was until he came on a visit to Clemson in 2005 when his high school coach was contacted by Clemson while they were trying to get ahold of him. When he arrived on campus he "absolutely fell in love with it". Chris described Clemson as "one of those special places that touched my heart. He played at Clemson alongside his brother from 2005-2009. In his senior season, he had a baby boy named Christian who was born in October. At the end of his career at Clemson, Christian was signed as an undrafted free agent to the Cleveland browns in 2010 before playing for the Jacksonville Jaguars from 2010-2011.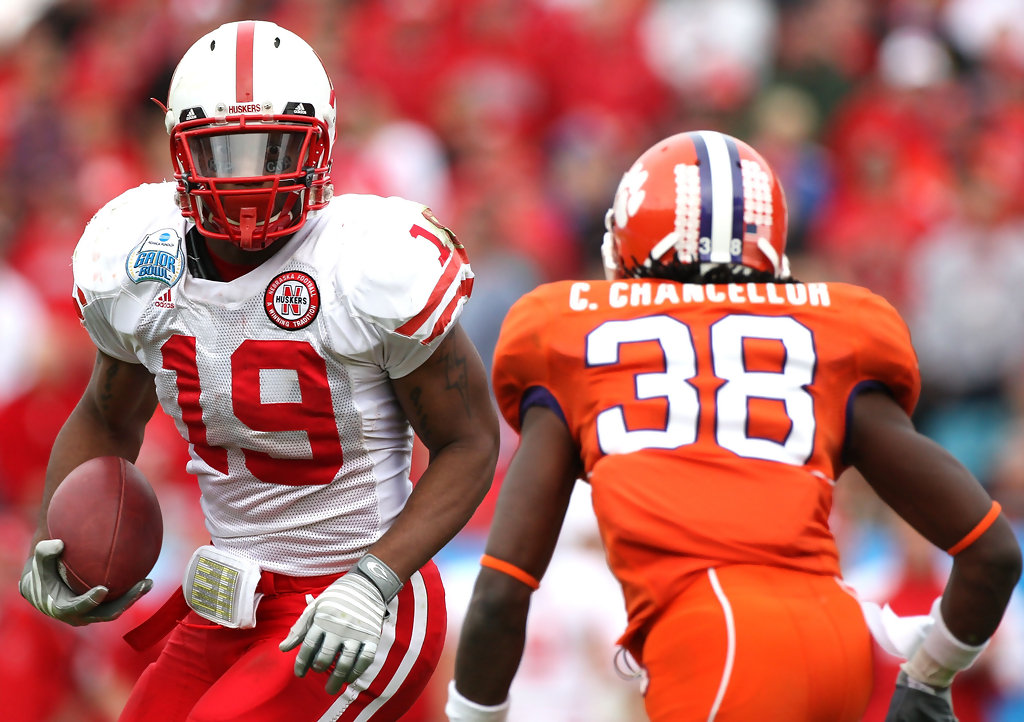 Before his career in football was over, Chris "had my plans already set". Chris used the connections he had through playing football at Clemson and returned to Clemson, South Carolina. On April 1, 2011, he became a police officer with the university campus police. He was an officer with the school for a year and a half and in 2012 he joined the City of Clemson's police department. He told Captain Rhodes that "when I was done playing football I was definitely going to be a police officer and it has been a dream come true". In 2016 Chris was named Clemson Police Officer of the Year.
In light of allegations of assistant coach Danny Pearman using a racial slur at practice, Chris said during his time at Clemson "I never experienced anything like that at the practices. It was always loving." "We had one common goal, it was just to be together".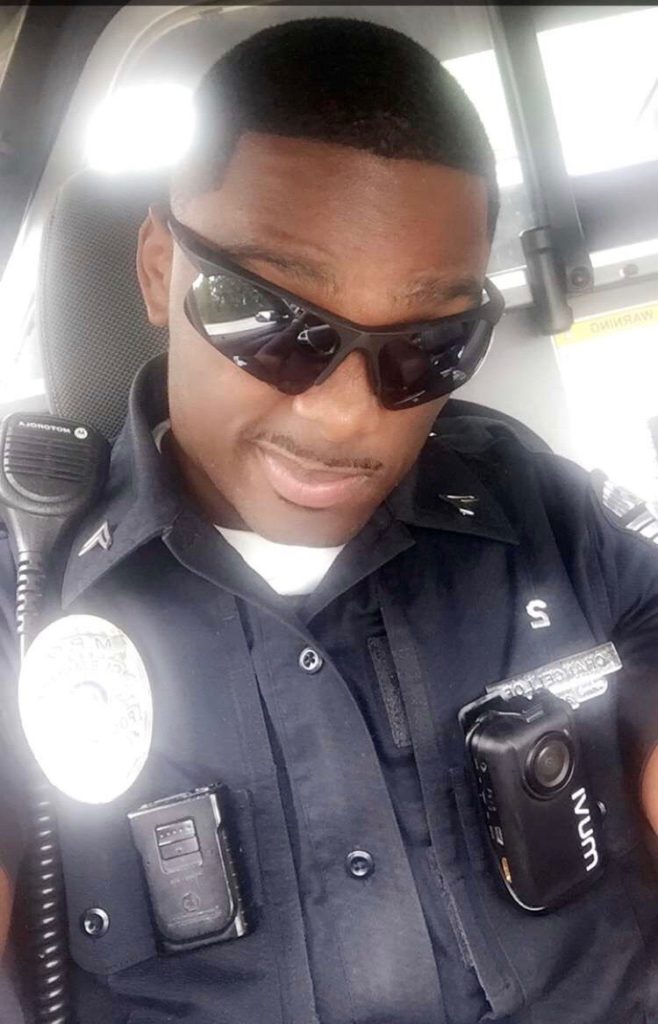 Chris told us what made him decide to be a cop. He said "I love to be involved in the community", "I like to just make a difference in everyone's life", "I like to be a positive influence in people's lives". With what is going on across the nation, there is a universal call for change, and everyone seems to have a different idea of what change they want to occur. Chris wants "unity". Chris told us that "everyone should be able to go home at the end of the day". He told us that he "hasn't been able to experience the riots and the protesting in Clemson. Everything has been well organized", "I understand that their doing it for a cause and I understand as well and I pray for those people as well to remain safe and remain to love one another". Being an officer of the law he said "there are bad cops. There are also a lot of good cops. I would never let anyone I know in Clemson turn into a bad cop", "Cops need to get out in the community that they serve", "don't make them feel uncomfortable because of all the bad stuff going on", "it is up to the good cops to weed out those bad cops".
Though Bowman field was out of the City of Clemson's jurisdiction they were at the March for Change that the Clemson Football team put on June 13, 2020. Chris offered us his insight on what he saw that day: "The love that you saw on Bowman field. People being able to hear the stories. Dabo Swinney admitting that he didn't know certain things as far as history that was involved in Clemson". "It's a family up here.", "Listening and understanding where people come from and used to live in the past. If you go into it with an open heart and open arms were all the human race. We all bleed red.", "Being able to love and come together is what I saw on Bowman field". Chris wants everyone to know that "change is coming, and change is great.", "I just think that in this world there are going to be bad things to happen." "I just want everyone to trust in our good lord to see us through. We are all on the same mission and that is to make it to heaven. We are all in this together and we all need to be unified".