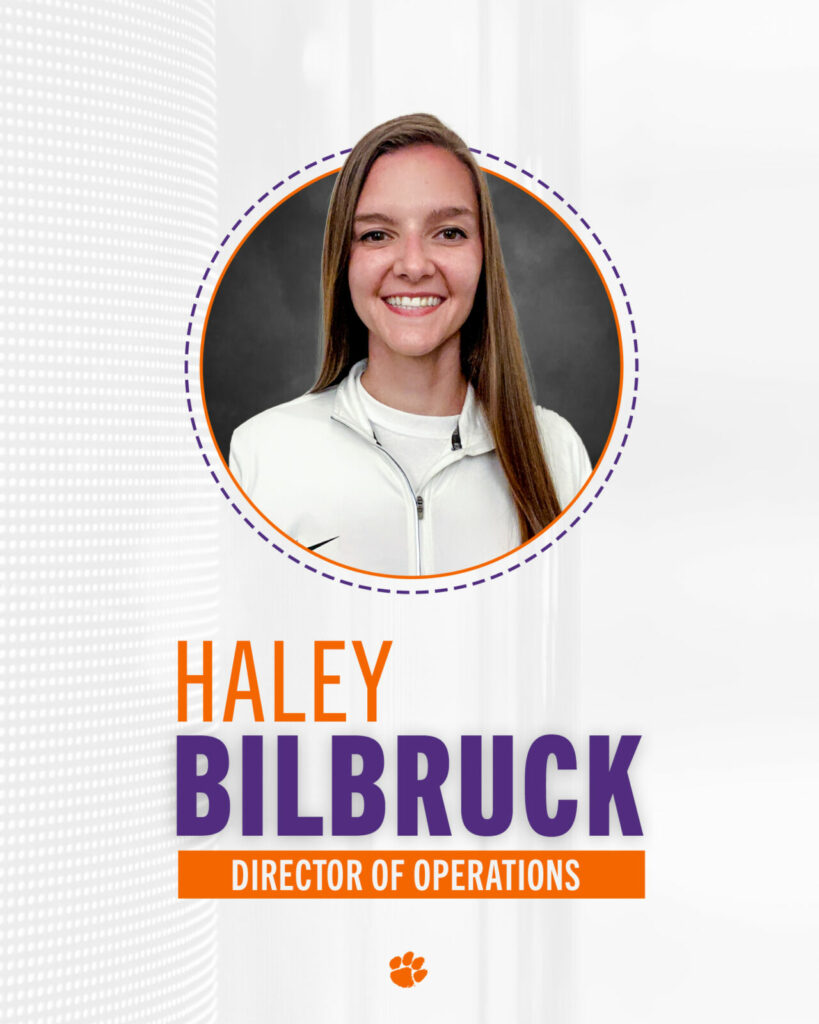 Bilbruck Named Director of Volleyball Operations
CLEMSON, S.C. – Clemson Volleyball Head Coach Jackie Simpson-Kirr announced the hiring of Haley Bilbruck as the program's Director of Volleyball Operations on Monday. Bilbruck, who previously served as a Graduate Assistant at Eastern Illinois University, will oversee the day-to-day logistics and operations of the Tiger volleyball program.
"The Director of Operations role is critical to our program's success on and off the court," said Simpson-Kirr. "Throughout the search process, Haley's professionalism, communication skills and passion for volleyball made her an excellent fit for our program. We look forward to Haley joining our Clemson Family."
While serving as the Panthers' Graduate Assistant in Charleston, Illinois, Bilbruck was responsible for coordinating all travel plans, organizing on-campus recruiting visits and managing equipment for players and coaching staff. Prior to joining the Eastern Illinois Volleyball team, she coached for Pursuit Volleyball Club in Cape Girardeau, Missouri from 2017-2019.
Bilibruck played two seasons at Southeast Missouri State University as a right side hitter from 2017-18 after transferring from UNLV, where she competed from 2014-16. While with the Redhawks, Bilbuck was a Second Team All-Ohio Valley selection (2018), received the Pursuit of Excellence award and was the first player in program history to attend a USA Collegiate Volleyball National Team tryout at the U.S. Olympic & Paralympic Training Center in Colorado Springs, Colorado.
Bilbruck received her bachelor's degree from Southeast Missouri State in Exercise Science in 2019 before going on to earn her master's degree in Sports Administration from Eastern Illinois in 2021.
For complete coverage of the Clemson Volleyball team, follow @ClemsonVB on Twitter and Instagram, and @ClemsonVolleyball on Facebook.