Clemson was a busy place over the past weekend with fans and students all excited for the Spring Game. Among those attending in the stands were a host of 2022, '23 and '24 recruits from all over the nation. One of those was Hevin Brown-Shuler AKA "Hevy Duty" was among the recruits invading the Valley to get a look around Clemson and all it has to offer.
Hevin was soaking it in and along with his mother took the time to visit all the facilities and even had a meeting in Dabo's office. "Hevy Duty" also had time to meet DL Coach Nick Eason and DC Coach Wes Goodwin on the trip as he previously had not had the chance previously to meet. With all the sights and sounds that comes with the Spring Game weekend Shuler was able to focus on the reason he was there and that was to establish relationships with the staff in person and take in all the data and info he could on the Tigers and the program.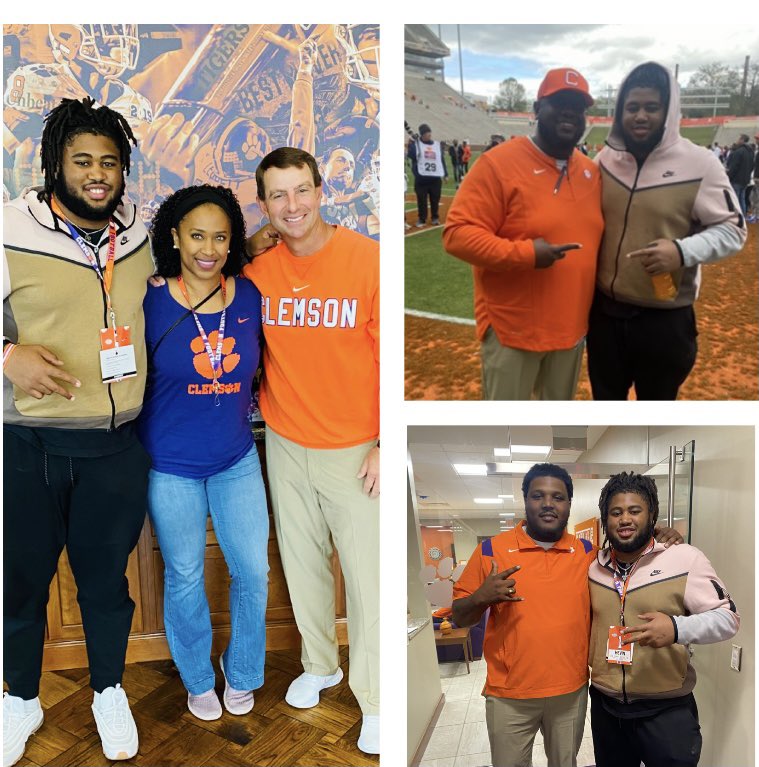 Following the visit, CSN reached out to Shuler and gather his impression of his time in Clemson and tossed a few questions his way for his response. A very engaging, alert and aware young man was soaking in all the visit and here is what he had to say.
CSN: First Question has to be where did the nick name Hevy-Duty come from?
HD: "My mom started calling me that in elementary school. Then in middle school she added Hevy on Duty."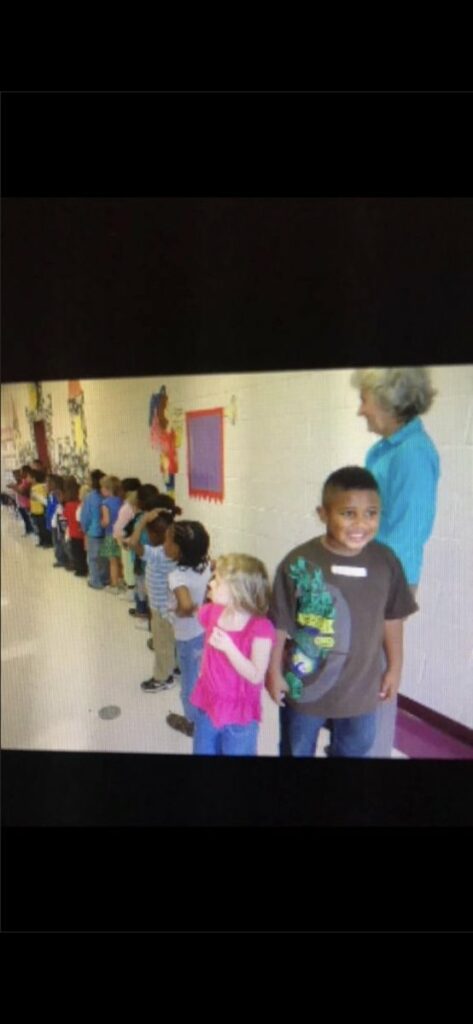 Photo Courtesy of Meek Brown … HD: "Hevyduty – my mother began calling me that in elementary when clearly at that time I was always the tallest and biggest in the classroom."
CSN: Did you get a chance to speak with the Tigers defensive staff?
HD: "Saturday was my first time meeting the DC (Wes Goodwin) and DL Coach (Nick Eason)".."The time I spent with them both was very easy, comfortable, welcoming, and the vibe was effortless."
CSN: What is a pre-requisite, or a factor coming in to your recruiting, one thing or so you have on your list of things each school should represent to you? IE: Academics, Atmosphere, Surroundings, development, quality of life…
HD: "Academics is always first and foremost; location, family culture, the football program's establishment, relationships, to name a few."
CSN: "what kind of Student-Athlete will the school you eventually commit to get? what qualities and work ethic does Hevin bring with him as he steps on campus?"
HD: " I bring with me: A goal, oriented student/athlete; one who showcases integrity and wit as well as a hard worker and one who is ready to learn on the next level. "
CSN: What player NFL or CFB would you say you were influenced by or modeled your own playing style after ?
HD: "Quinnen Williams and Aaron Donald and perhaps Vonnie Holiday"
CSN: What Impressed you most about your visit…. facilities? Staff? Players? Campus? what one stood out more…
HD: "Staff including the longevity of Dabo's career"