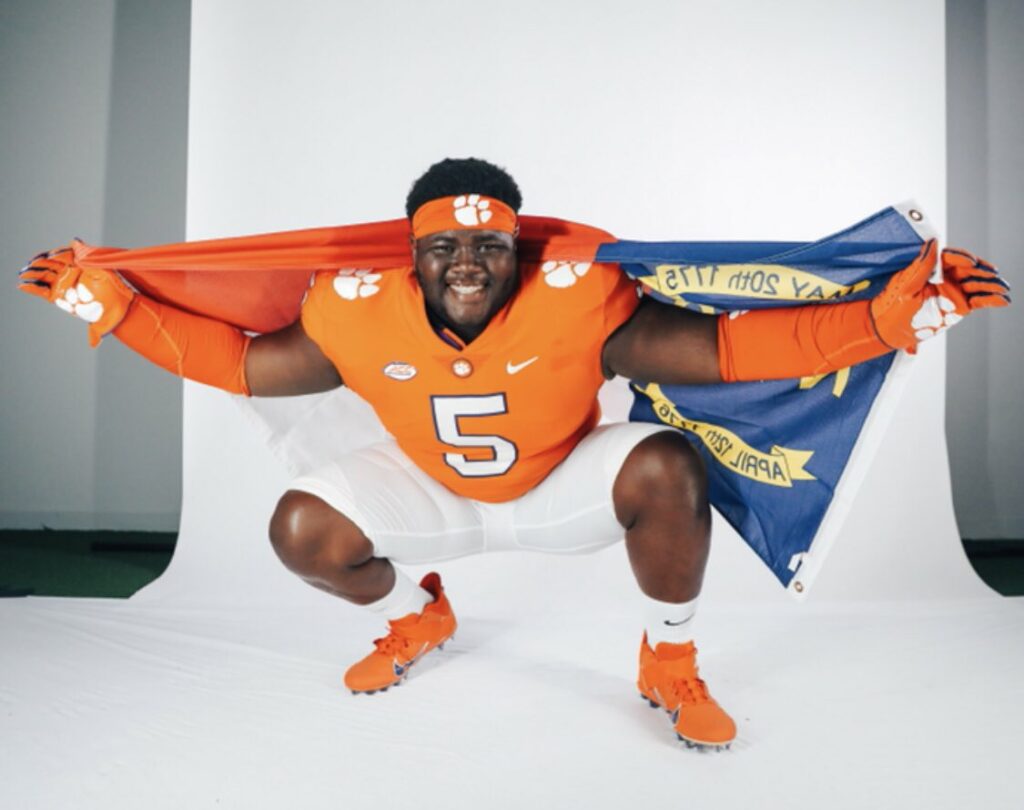 The Clemson Tigers are coming off the spring game Saturday with a couple of more offers on Monday.
3-star Athlete Ahmad capped a visit to Clemson today with picking up an offer from the Tigers. Brown, 6-1 195, did a little bit of everything, playing both ways. As a quarterback, he completed 17 of 32 passes for 149 yards and one TD pass. He rushed 41 times for 276 yards and 9 touchdowns. He also had 27 receptions for 541 yards and six more touchdowns.
To top this off, on defense, he added 25 tackles and three interceptions. Hence, the tag of "athlete" on this talented prospect. He has totaled 19 offers to date, to include Clemson, Tennessee, and Arkansas.
Big, and when I say big, I mean BIG, defensive tackle Jamaal Jarrett visited Clemson today and also walked away with an offer from the Tigers. Jarrett, 6-5 350, is ranked as the 15th best player in the state of NC. His offers number 26 so far, and looks to be a lean towards Georgia, but there is a ways to go in his recruitment.
As a junior for Grimsley High School in Greensboro, NC, he picked up 30 tackles with 9 tackles for loss.