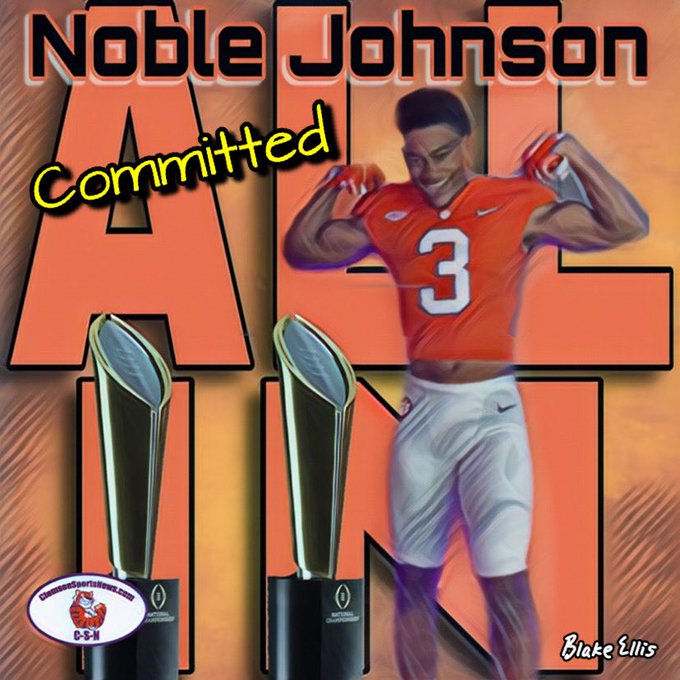 Clemson picked up commitment #9 today with Texas WR Noble Johnson giving his pledge to the Tigers.
Johnson, 6-2 205, chose the Tigers out of 30 offers. He had narrowed his final 5 to Clemson, Ole Miss, Arkansas, Louisville and Tennessee. He is currently ranked as the 48th best WR in the country. Do not be surprised to see that ranking climb significantly with a productive senior season.
The talented 4-star helped lead Rockwall High School to a 9-3 record, hauling in 49 passes for 875 yards and eight touchdowns. He has the physical size the Tigers want in a wide out and can run past people, as well as excelling in downfield blocking for the run game.
Johnson joins Nathaniel Joseph in the WR room for this class, becoming the 9th commitment in the 2023 class. One can argue with the addition of Olsen Patt Henry will also get playing time at WR vice TE.