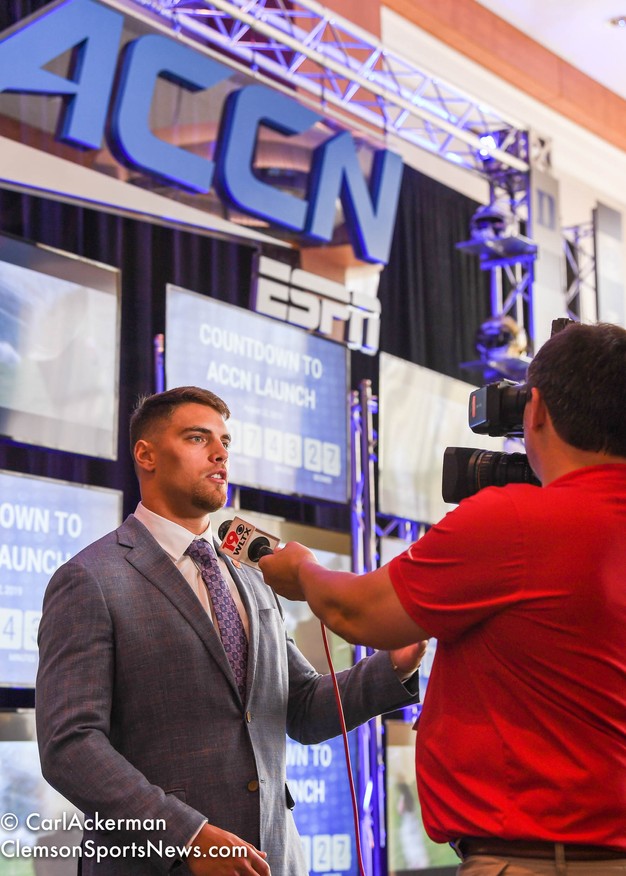 Charlotte, NC
Safety Tanner Muse returned to Clemson for his senior year after flirting with the idea of joining many of his team mates and going pro after the National Title Season. . The Tigers key safety enters the 2019 season with 164 career tackles, 10 passes broken up, 2.0 sacks, three interceptions for 89 yards, including a 64-yard return for a touchdown. He also includes a forced fumble and a 63-yard fumble return for a touchdown in 1,252 snaps over 44 career games.
Muse, along with teammate John Simpson traveled with Coach Swinney to Charlotte this week to meet with the media ahead of the upcoming 2019 football season at the ACC kickoff.
Many of Tanner's teammates made the decision to forgo their final season of eligibility and declare for the NFL draft. Muse decided against declaring for the draft, stating he believes he has a lot more to prove before throwing his hat into the ring. "I think there are a lot more things that I can improve on to make myself better. It will increase my draft stock as well. But I love Clemson, I love everything that it offers for me personally and through football as well. I am excited for this season and I think it was the best decision for me." Muse said.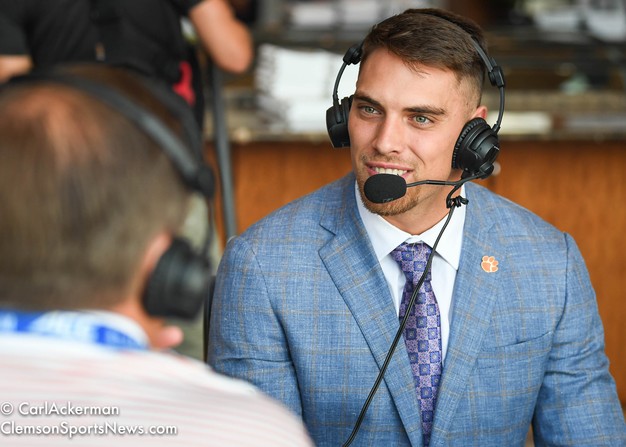 Muse plans to step into a more vocal leadership role, where he hopes to hold his teammates accountable and hopes they hold him accountable in return.
Of course, the hot topic is the Tigers loss of talent up front and how the Tigers were going to handle with such a young group up front. "We don't rebuild, we reload." Muse said. "We're the attacking champions, we're not defending. We're trying to go out and get that next one. Anything we've done before, it doesn't really matter. We don't have those same guys anymore. So we're always looking for what is next. Like Coach Swinney says, the best is yet to come."
Brought to you by our Sponsor: