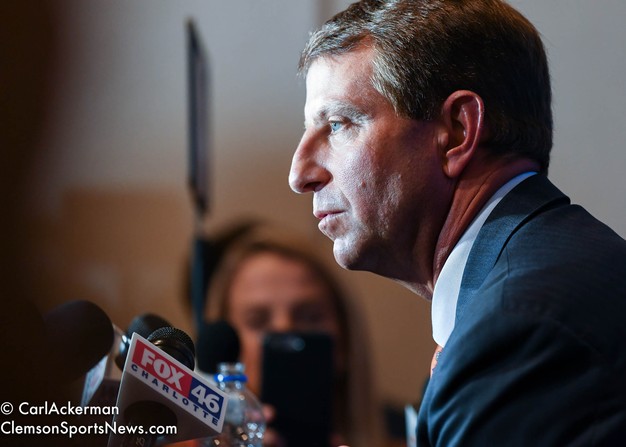 Charlotte, NC
Clemson invaded the Westin at Charlotte and was without a doubt the headline act in this concert of ACC Atlantic Division Teams here at ACC Media Days. Coach Dabo Swinney and his two senior player reps where inundated with request on radio and overwhelmed with reporters in the one on ones that occurred just prior to the Clemson contingents appearance on the main stage for the Press Conference with the assembled media in attendance.
The Tigers were last to take the stage after a day of their peers in the Atlantic side of the conference having spent the morning and early afternoon taking on the media's questions. It was quickly apparent that a theme was taking shape as the day went on. As the one question that almost every single Atlantic Division coach faced was "What to do with Clemson.. how do you get past Clemson… is Clemson Head and shoulders above the rest of the league". Fair enough considering the Tigers are 34-2 versus the ACC over the past 5 seasons of ACC Competition and 4 straight ACC Titles to add to that 2 National Titles. So the question was with merit.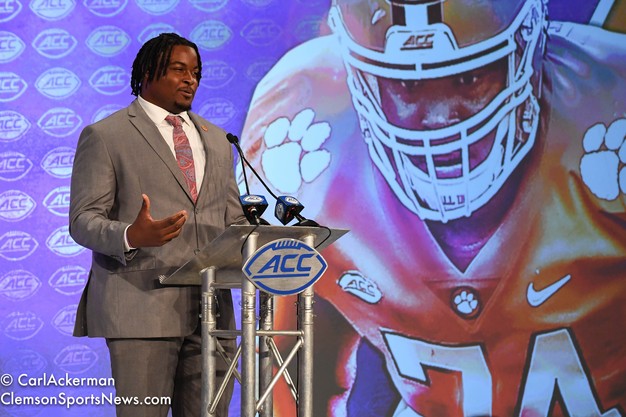 The Tigers however seemed to get a line of questioning that was aimed at the missing roster spots on the defensive line, and how the Tigers can handle the expectations as the overwhelming favorite to repeat as Conference Champions as well as a potential return to the playoffs and compete for a third National Title in four years.
All these questions were also legit and were fended off and handled by the two veteran players John Simpson and Tanner Muse. As they spoke with eloquence and ease. Clemson's head man is a veteran of these situations and as usual provided precise and at the same time in his best "Dabo-ese" answers that seemed like the best of "coach speak" .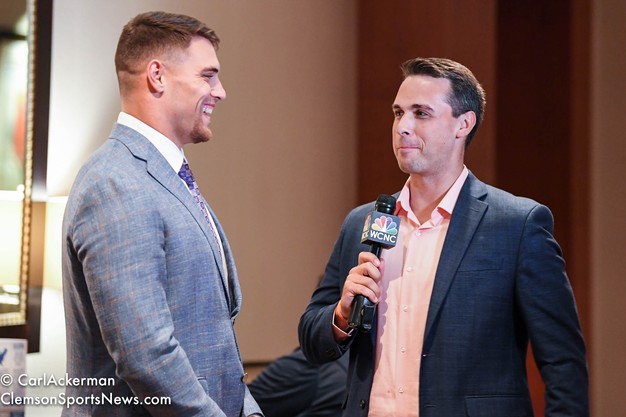 How do the Tigers replace the Defensive Line. Who steps up at Tight End? What Running back finds that third spot in the rotation? How do you keep high expectations from clouding your players vision" You are going to hear this same theme and set of questions all Summer long as the Tigers get set for fall camp and an early start to the 2019 season with a rare Thursday night Match up with Georgia Tech inside of Death Valley and the inaugural game on the newly formed ACC network.
More of Carl Ackerman's Images from ACC Media Day:
Brought to you by our Sponsor: