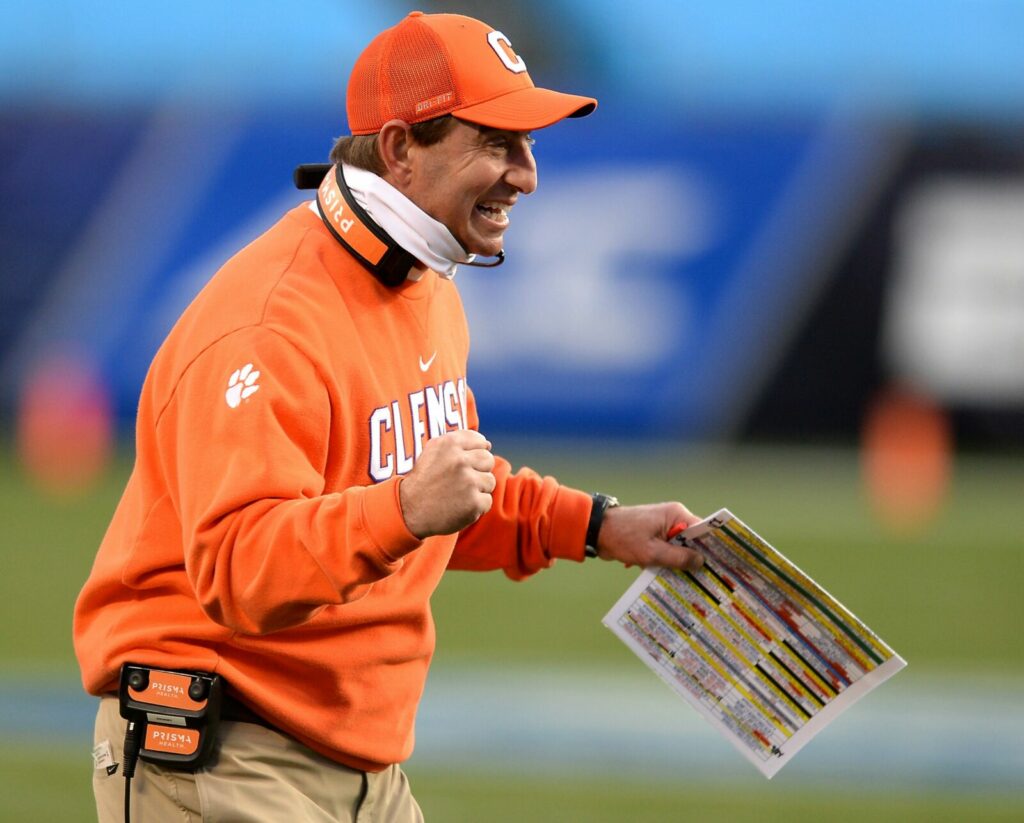 Dabo Swinney Speaks on Winning Sixth Straight Title
By Zach Wagner
Clemson Head Football Coach Dabo Swinney won his seventh ACC Championship Game Title on Saturday evening inside of Bank of America Stadium in Charlotte, North Carolina avenging a November loss to Notre Dame, 34-10. It is Swinney's seventh overall ACC Championship and sixth in a row. Clemson became the first power-five team to represent its conference in a conference championship game for six years in a row.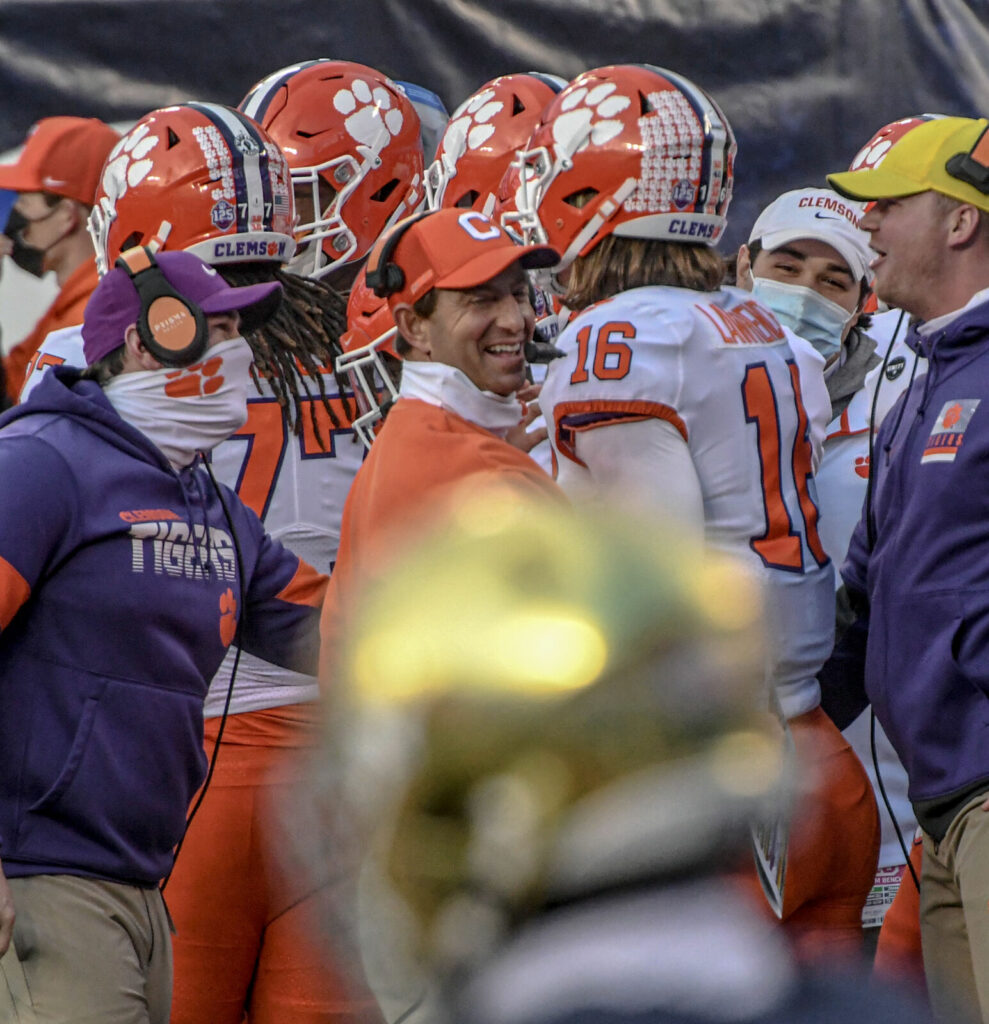 "Amazing moment to share with the team in the locker room. Championship Football, you got to be at your best. Our guys were at their best tonight." Said Swinney after the game in his post-game press conference.
Swinney made it known after the game as well who he would cast his ballot for the Heisman Trophy.
"It would be a shame if the Heisman didn't attach their name to Trevor Lawrence." Swinney stated to ESPN. "Everyone knows who the best player in the country is. He's right here"
It has not been an easy year for the Tigers. Between losing their starting quarterback for two games due to COVID or having the defense be riddled with injuries for the better half of the season, Clemson battled through it all.
The Brent Venables led defense let up 47 points and over 500 yards to Notre Dame in November in a double OT loss in South Bend. Tonight in Charlotte, the Tigers held the Irish to just 263 total yards of offense and just 44 on the ground.
Clemson will travel back home tonight, and what now seems like a yearly tradition, will await to find out where they will play in the College Football Playoff Semifinals and will enjoy a Pizza Party inside of the Allen N. Reeves Football Facility.
Swinney did not hold back when asked if he thinks Notre Dame should make the CFP. "We should not penalize teams for playing more games. No doubt about it they should be in" said the man in charge.
Clemson finishes the season with a 10-1 record and a 9-1 record in ACC play. The third-ranked Tigers will await its destiny in the CFP Semifinals when the CFP Selection Show releases the "Final Four" tomorrow at noon. The Tigers will either head to Pasadena, California for the Rose Bowl or Atlanta, Georgia for the AllState Sugar Bowl. —