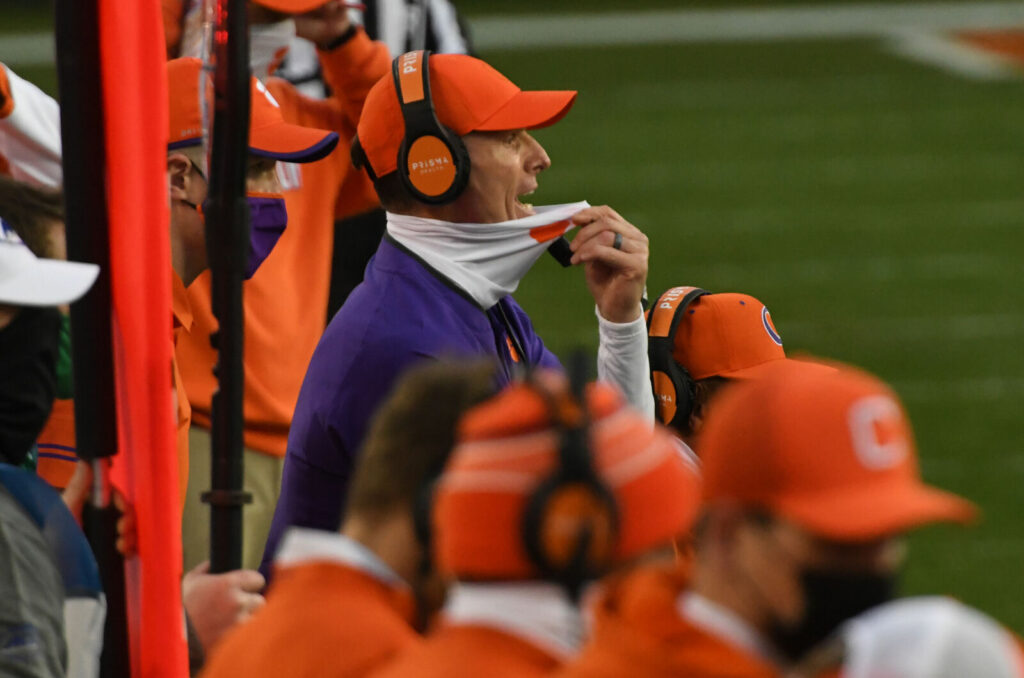 Venables Post-Game
By Makenna Biehl
The Clemson Tigers faced the Notre Dame Fighting Irish on Saturday, their second time facing them this year. The Tigers won the rematch 34-10, taking home the ACC Championship title for the sixth straight year. Defensive coordinator Brent Venables met with media via Zoom following the game.
Venables started off by highlighting the leadership that Skalski brings to the defense.
Venables then went into detail on the team's performance against the Fighting Irish.
Starting safety Nolan Turner was ejected in the second half of the game due to targeting. However, Venables is confident in how the team can fill that position.
To finish off, Venables highlighted the year that the Clemson Football team has had.