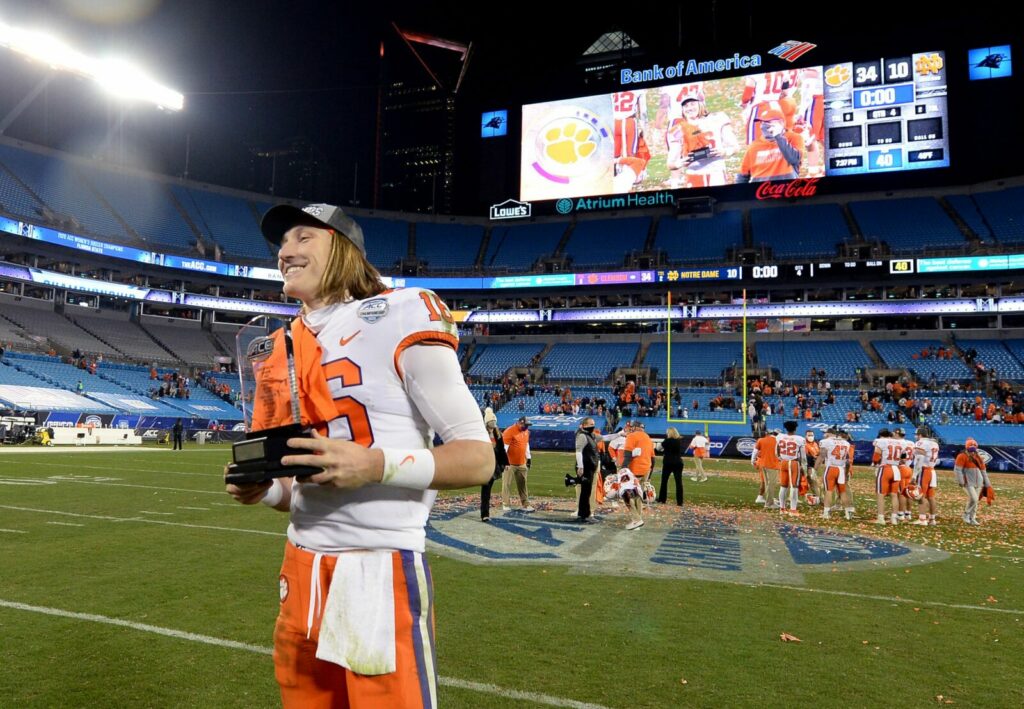 Trevor Lawrence Silences Notre Dame in "Round Two"
By Zach Wagner
When the Clemson Tigers suffered its first regular season loss in over two and a half seasons in November, star quarterback Trevor Lawrence was not even padded up. That didn't matter to Notre Dame fans as they rushed the field, celebrating the Irish's upset win over the Tigers as they shoved their phones into the faces of Lawrence and his fellow teammate who was injured, James Skalski.
Lawrence said in the locker room that night, the Tigers knew they would have another shot at Notre Dame if they took care of their own business. The junior quarterback told the media that while he tries his best to block out those moments, some of those images from the fateful night in South Bend still stick with him.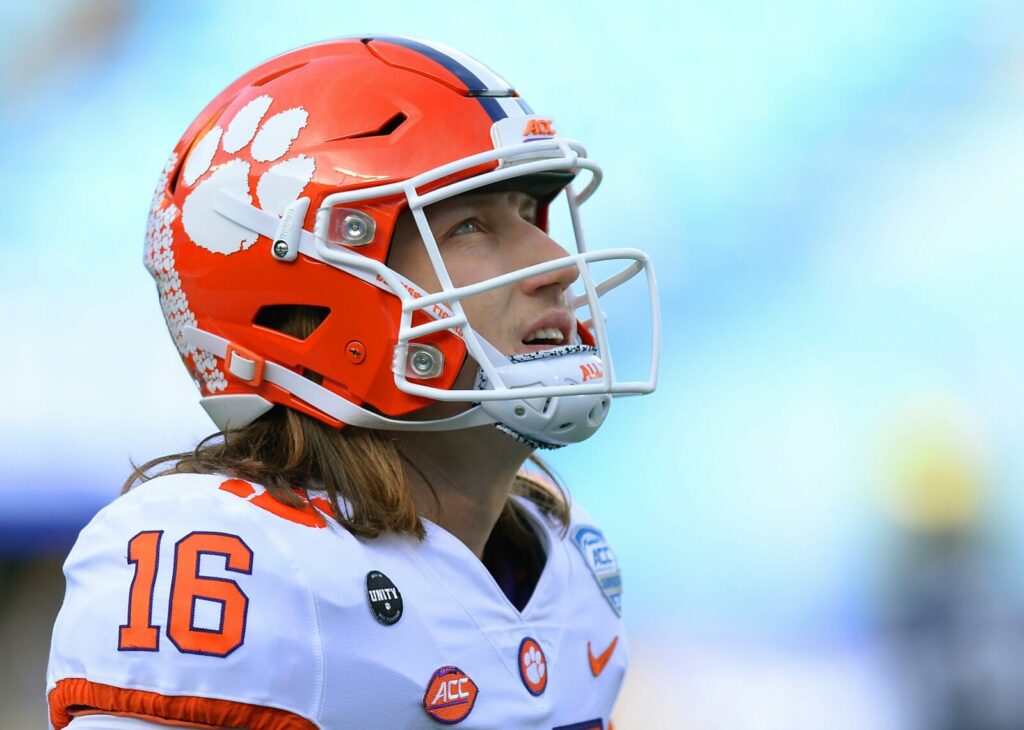 Lawrence got his revenge tonight in the ACC Championship Game throwing for two touchdowns and adding a 44-yard rushing touchdown as well. The Georgia native finished the game 25-of-36 for 322 yards and one interception.
If Heisman voters were still unsure of who to cast their ballot for here in a few weeks when the trophy is presented virtually, Lawrence sure made a good case for why it should be his name they select. His Head Coach even continued his campaign for his quarterbacks Heisman crusade: ""It would be a shame if the Heisman didn't attach their name to Trevor Lawrence." Swinney stated to ESPN. "Everyone knows who the best player in the country is. He's right here"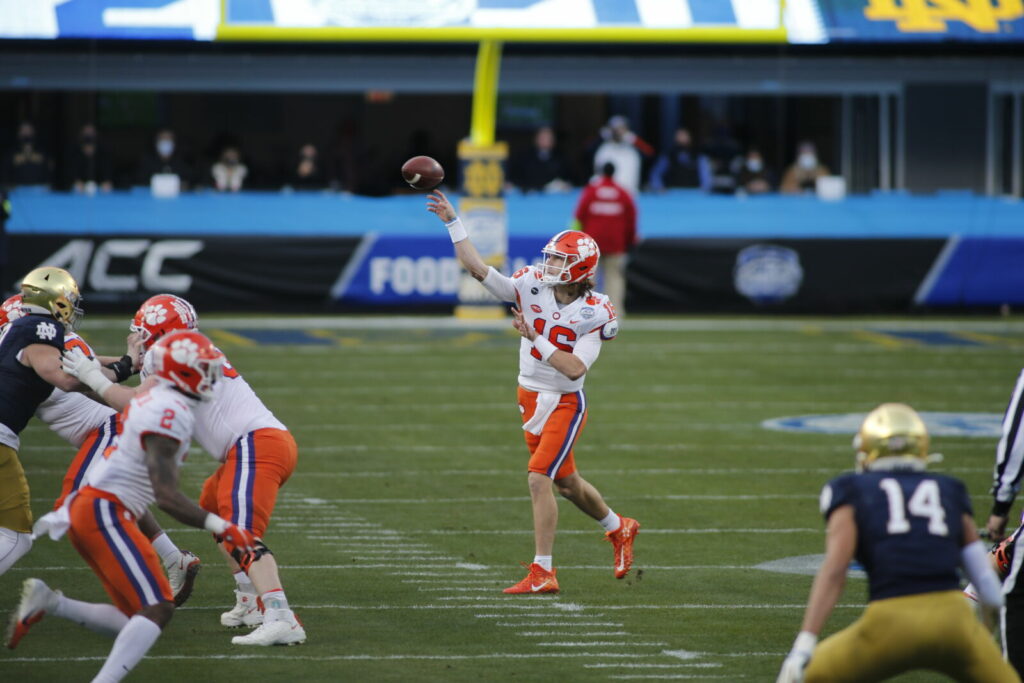 Lawrence is no stranger to the unpredictability of 2020. During the middle of one of the best seasons put together by a Clemson quarterback, Lawrence announced he had tested positive for the COVID-19 disease.
After missing two games, the junior star QB knew that Clemson and crew had to win out to see themselves in the ACC Championship and the College Football Playoffs. That's just what Clemson did and now they await its destiny in the playoffs.
The College Football Playoff Selection Show presented by ESPN will begin at noon tomorrow on ESPN. Clemson will travel back from Charlotte tonight and what now seems like a yearly tradition, will have a Pizza Party and wait to find out its playoff destination and opposition.
Stayed tuned on ClemsonSportsNews.com and our twitter @clemsportsnews for full selection day coverage.