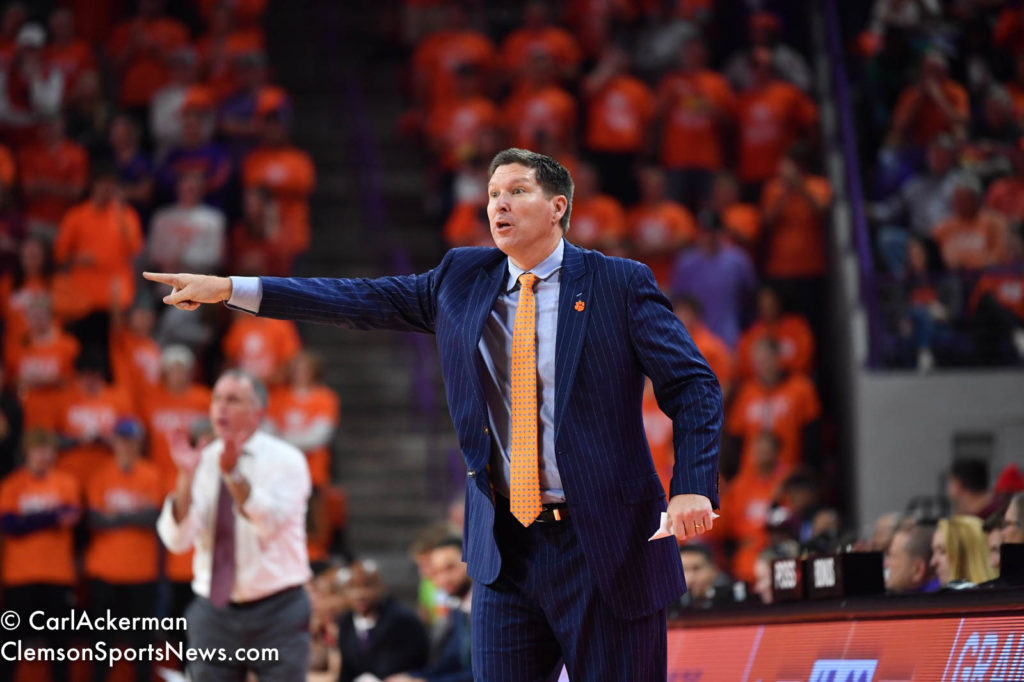 By: Neil Burnett
Make no bones about it, these are trying times. Covid-19 has reared its ugly head. Racial equality protests and riots have taken center stage. Jealous fanbases have taken to social media to discredit everything Clemson including the school name and of course, Dabo Swinney.
Behind the scenes, Coach Brad Brownell has been quietly going about his business. Three offers have gone out this past week. First and foremost is Missouri standout Jordan Nesbitt. Nesbitt, 6-6 200, is the #2 player in the state of Missouri, right behind SG Amini Mohammed. He has 8 offers to date, but the 2021 star from St. Louis will get more interest.
There were two 2022 offers handed out last week; Preston Murphy and Tyler Nickel.
3-star point guard Preston Murphy has picked up eight offers to date, including one to Clemson University. Murphy, 6-1 170, has received offers from UNLV, UMass, and Siena. There will be more to follow.
Tyler Nickel, a 6-8 210 forward from Elkton, Virginia, is a rising junior with 9 offers to date. This list includes Penn State and LSU. Nickel helped lead his team to a 25-3 record. With two years left to play, this power forward will draw a lot more attention.
Side note: Joshua Beadle, 6-3 170 combo guard out of Columbia, SC, will be making his college choice tomorrow, Fathers Day. He has narrowed his choices down to Clemson, Wake Forest, VCU, Charleston and Furman. As a junior, Beadle averaged 16.9 points a game, 6.2 rebounds, and 3.8 assists.