Clemson La Tech Prediction

The #5 ranked Clemson Tigers (2-0) host the Louisiana Tech Bulldogs (1-1) Saturday night. With several early season upsets in college football, a lot of attention is now turned towards Clemson. Clemson fans are used to it. Clemson is the only team in American that can win 41-10 against a conference foe and drop in the polls.
The Tigers are a 34.5 favorite going into this game, but if you ask social media (outside of Clemson fans) and media "experts", they shouldn't be. I beg to differ.

Clemson beat Furman by 23 after being a 44.0 point favorite. So? Did anyone NOT see Dabo call off the dogs after getting up 35-9 early in the 3rd quarter? Coach Swinney does not care about point spreads, Vegas and betting. His sites are clearly on developing his quarterback, his offensive line and his whole team in general, which begs the question. Is Clemson going to cover the 34.5?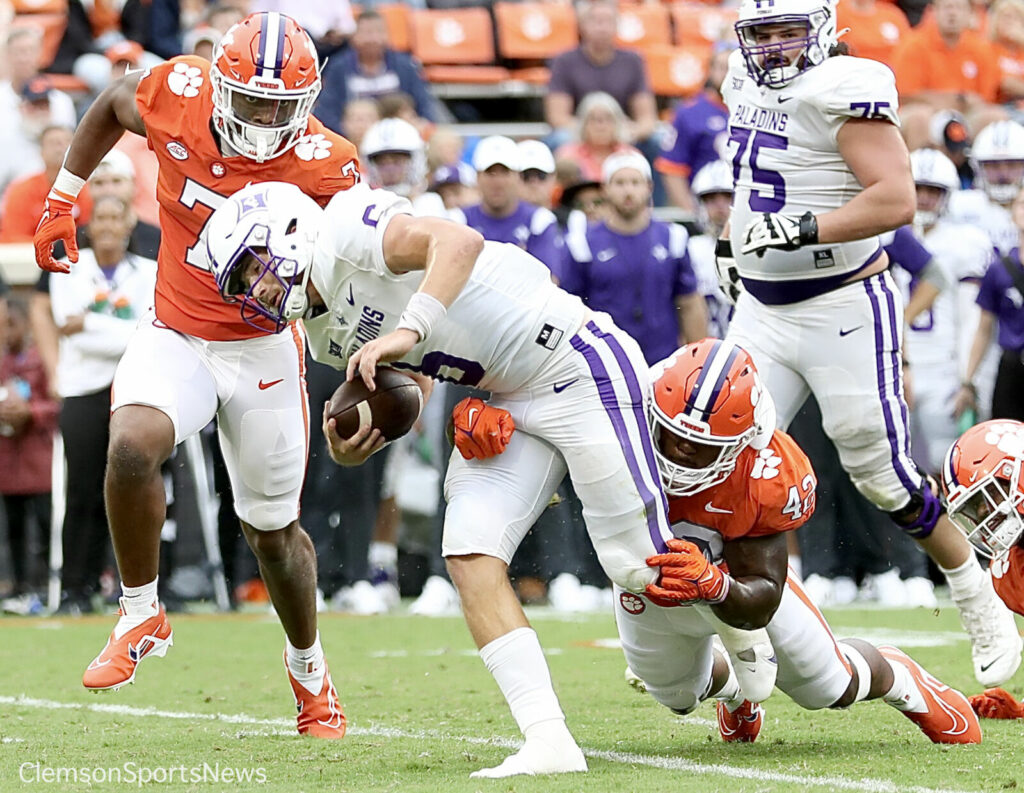 In the last three games of 2021, RB WIll SHipley carried the ball 19, 19 and 18 times from the line of scrimmage. In the first two games of 2022, he has carried the ball 20 total times. Could Clemson have scored more, playing to cover the spread? Yes, absolutely.
Offensively, the Tigers must continue to develop the OL play. In the game against Furman, the offense could not have been more vanilla. RB Kobe Pace had the lone reception among running backs, and every running play was between the tackles.
Louisiana Tech gave up over 300+ yards rushing to Missouri. It's time for the Clemson offense to start flexing its muscle and make that move towards consistency. QB DJ Uiagalelei is fully entrenched as the starter based on his play in the Tiger's first two games. Shipley and Pace are ready to have big games, as is the passing game.
Defensively, the Tigers are facing a "tale of two cities" offense in the bulldogs. Against Missouri, they passed the ball 47 times, completing 26 for 336 yards and three interceptions while the run game produced only 8 yards. In their next game against Stephen F. Austin, the stats were flipped with LT gaining 300 yards on the ground and 212 through the air. Which game plan will Clemson face Saturday night?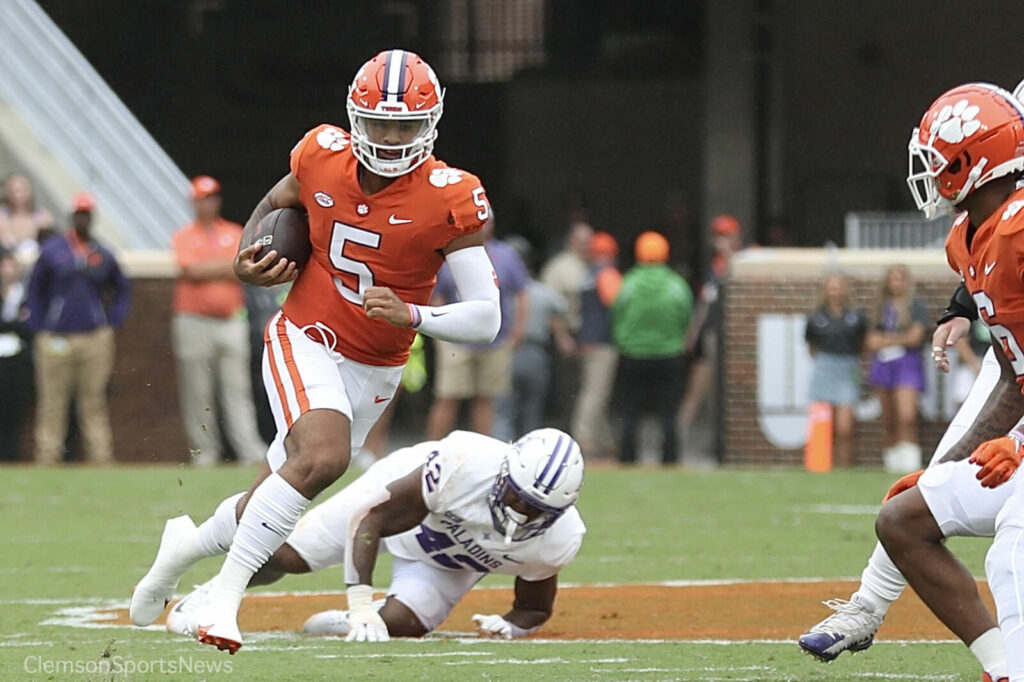 The Tiger defense had a lot to work on this week regarding the short passing game, which is what they will surely see this weekend. This defense is ultra-talented and after being somewhat embarrassed against Furman, they will be out to make amends.
Will Clemson cover the spread for the betting world? Probably not. Dabo does not like to run up the score. Sometimes, it can't be helped. There are a couple of side bars going on Saturday night.
Freshman wide receiver Adam Randall will make his presence known and is expected to give the WR corps a much needed shot in the arm.
Defensive linemen Tyler Davis and Xavier Thomas are close to getting on the field as well. Davis did play against Georgia Tech but missed the Furman game, nursing a minor injury. Thomas has yet to see the field in 2022, but according to Coach Swinney, "is really close and could be ready for this week."
Having said all this, this game could mirror the Furman game in a lot of ways. LT will look to pass the ball. Clemson will flex its muscle in the trenches and DJ will lead Clemson drives down the field and put points on the board. Make no mistake, Clemson is far more talented all
over the field, and this game should be put away fairly quickly. Quick note, Missouri lost last week 40-12 to an unranked Kansas State team.
Clemson wins going away. Clemson 44 LT 13.
Grayson Mann: CSN Staff Writer
Clemson 45 LA Tech 10
Clemson continues to roll on offense as they take advantage of the inferior competition to build confidence and continuity. LA Tech should prove to be a nice challenge with the air raid offense, but will be shut down in what will be a great response from Dabo's mid week challenge.
Josh Starnes: CEO I Bleed Orange Inc./ CSN Marketing Director
Offensive has a spectacular day
A lot of players get playing time
And The Defense plays a good solid 4 quarters. Clemson 52 – La Tech 7
Gary McDaniel: CSN Publisher/Analyst
The Tigers return to Death Valley this time its a newly renovated lighting and LED system that is supposed to wow the crowd. That is when the boys in Orange are not doing that. The Tigers look to continue the offensive continuity and proficiency at which they operated the week before. Where they scored on 5 consecutive drives under the guidance of DJU. The Defense looks to get back on track and try and hold this LaTech offense in check for 4 quarters. With a huge lump in their throats the Clemson team will look to the sky at the end of the night and say… "ELLASTRONG"
Clemson 48 LaTech 13